Join us online in 2021 to hear top governments, developers, investors and lenders as they discuss adopting dynamic PPP contracts, improving public-private collaboration to their align goals, putting in place appropriate and robust risk transfer for future projects. Don't miss this real opportunity to digitally connect with dealmakers in the Canadian Infrastructure sphere via our own state-of-the-art virtual platform, in a challenging development market where changing political priorities continue to impact procurement trends.
Take your virtual event experience to the next level on Proximo's custom-built, networking-first platform and take advantage of its custom features including:
Live Q&A
In-session open chat
Message any attendee
Sessions available on-demand
Access to the full delegate list
HD video meetings
Networking roulette
Paid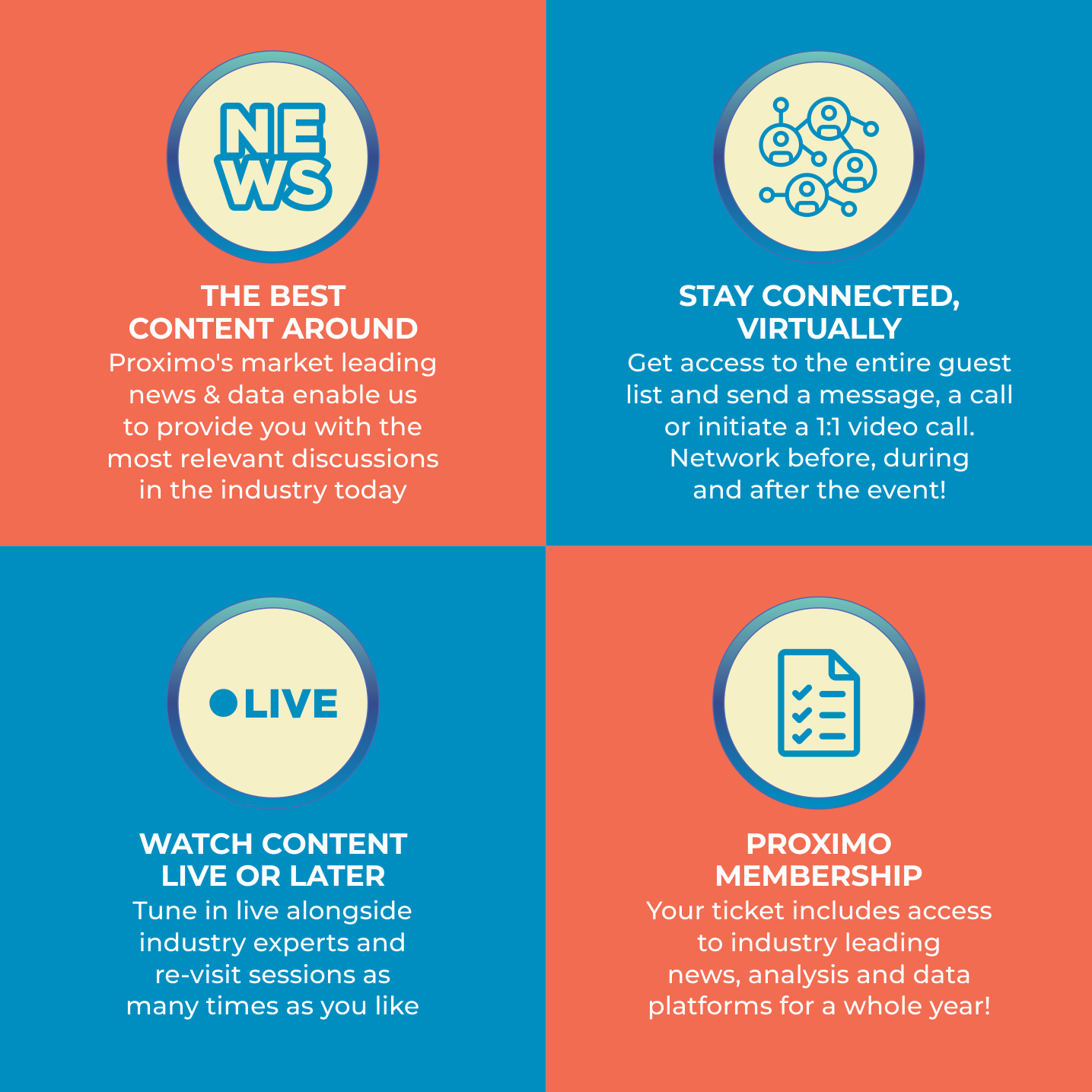 attendance to this event includes a Proximo membership for a whole year entitling you to countless benefits beyond this excellent event.