Perspective
15 October 2020
Proximo Weekly: MAGA – Make America Green Again
He pulled the US out of the Paris Agreement, has been vocal in his climate change denial, removed many federal supports for renewables and even linked wind turbines with cancer – but the renewables economic and technological tide is against Trump, re-elected or not.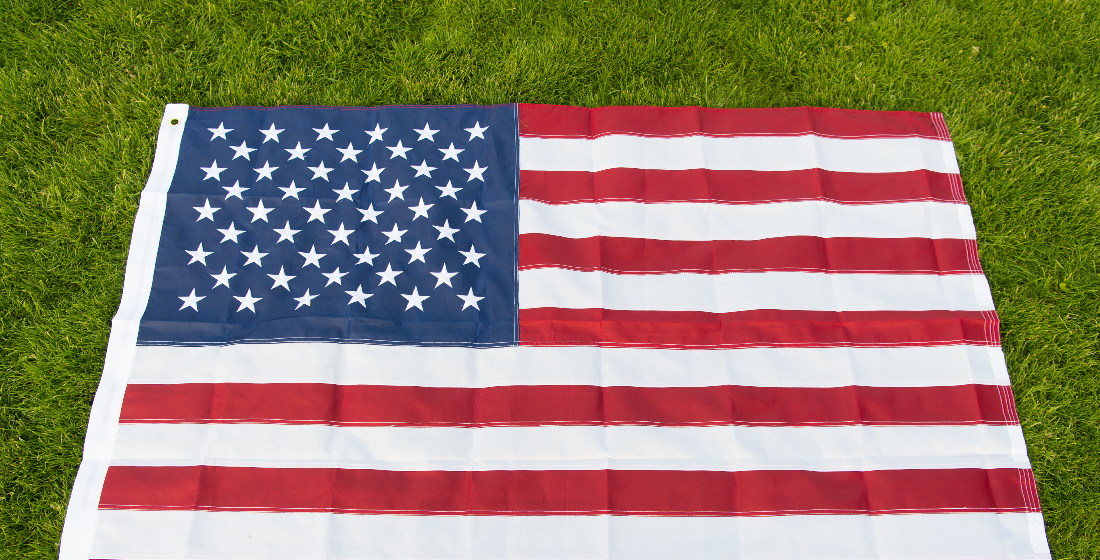 In November 2016 shares in US renewables developers and the manufacturers that supplied them plummeted. Why? Trump. With a Trump defeat looking increasingly likely next month there has been a rush on renewables stocks prompting press speculation that Wall Street sees the writing on the wall for the incumbent.
But the buying trend – particularly solar ETFs – started much earlier this year and while it may in part reflect the prospect of the imminent end of the most economically backward and ecologically destructive energy policy of a US administration in decades, it likely has more to do with the strong performance of renewables assets during Covid-19 and the growing awareness, as demonstrated by the number of oil majors getting into renewables in a big way, that long term (the next 20 years) the writing is on the wall in terms of economic growth, viability and demand for fossil fuels.
This is something the Trump administration has yet to take on board, or perhaps refuses to because of its fixation on the short-term populist vote in key election states. While its current propping up of the US fossil fuels industry is arguably a necessity given Covid-19 fallout and the number of jobs involved, its anti-renewables policies have hindered growth in the US of the very market that could replace the jobs that will inevitably be lost as renewables technology surpasses oil and gas for economic viability. Put simply, why not make the inevitable economic transition as easy as possible for both sectors?
The lack of joined up thinking was recently on show when Trump, by executive order, extended a moratorium on exploratory offshore drilling in North Carolina and Virginia, his latest extension of an existing offshore drilling moratorium in the Gulf of Mexico.
The memorandum bans any leasing for purposes of exploration, development, or production during the 10-year period beginning 1 July 2022 to 30 June 2032. The ban on leasing does not apply if it's for "environmental conservation purposes, including the purposes of shore protection, beach nourishment and restoration, wetlands restoration, and habitat protection."
Here we have Trump the self-proclaimed environmentalist – although even as he announced the move at a rally, he added: "If you want to have oil rigs out there, just let me know – we'll take it off." Even if the policy is sincere – given his track record a Trump election win would likely see it quickly reversed – what is baffling is that according to guidance from the US Bureau of Ocean Management (BOEM) this will also halt future lease sales for offshore wind development in those areas.
US renewables also gets caught up in wider US protectionist trade policy. This week the government introduced a plan to raise tariffs on imported solar panels to 18% (they are currently 20% but were to be reduced to 15% rather than 18%) starting in 2021 and repeal the exemption for bifacial panels. The move (the Proclamation to further facilitate positive adjustment to competition from imports of certain crystalline silicon photovoltaic cells) is based on findings of the US International Trade Commission and the idea is that given China dominates the bifacial technology market – which is a small but growing part of the panel market that costs more but produces greater power – the tariff will enable the US to develop its own bifacial production base. Conversely, solar developers argue that higher tariffs will up costs and are unnecessary because domestic producers do not make the panels.
Another instance of a lack of joined up thinking was in May 2020 when, with no notice, the US government ended a two-year rent holiday for solar and wind projects operating on federal lands and handed out retroactive bills. The move coincided with a BLM announcement to oil and gas drillers on federal lands about procedures for getting relief from paying royalties and access to economy-wide government lending facilities.
While the end of tax credits for renewables under Trump was predictable – the deadline extension for which the administration had the good sense to extend by a year in May to end of 2021, due to Covid-19 forcing project delays – it is unlikely to have the impact initially expected. Investment and tax credits have proven cumbersome and although their value will not be offset by technological efficiencies by the time tax credits end, the pool of liquidity for such projects is vast and growing as the investor market becomes more and more ESG aware.
Despite his best efforts – whether knowingly or indirectly – nothing Trump has done will hold back the inevitable tide of renewables growth. Globally, renewables are not yet setting the marginal electricity cost on a grand scale, but there are signs that is beginning to happen, pocket of renewables providers that are putting downward pressure on long term power prices.
Trump may be anti-renewables, but even if he is re-elected his antiquated energy and environmental policies cannot hold back the technological and economic reality in the US. Short of the uncertainty caused by a Trumpian tweet proposing a complete ban on renewables development for the next four year, even if re-elected Trump will go down as an annoying political tick in the history of US renewables development.
Speaker Invitation: Proximo Latin America Energy & Infrastructure Finance Exchange
For all the challenges 2020 has brought, it has not been without its merits: we've seen inspiring movements for justice across the world and material progress in the fight for equality. While it is not on the same scale, at Proximo we believe that we must do our small part to help progress energy and infrastructure finance using our platform, which aims to foreground the representation of underrepresented communities in these industries.
That is why we are issuing a call out to the many exceptional women in our field to join us as speakers at our upcoming Proximo Latin America: Energy & Infrastructure Finance Exchange conference. If you - or a peer in the industry you can recommend - would like to speak at our global event, then please contact George Khachadourian (Senior Content Manager) or Katy Rose (Managing Director)
Selected news articles from Proximo last week
NORTH AMERICA
Pattern Development out to banks for $2bn project financing
Pattern Development is out to market for an approximately $2 billion non-recourse financing for its Western Spirit wind and transmission portfolio in New Mexico.
EUROPE
EWE nears signing for Greenlab Skive financing
Eurowind Energy (EWE) is shortly expected to sign a project financing for its 74MW Greenlab Skive hybrid wind and solar energy project in Mid Jutland, Denmark.
ASIA-PACIFIC
Flughafen Zurich signs Noida airport concession
Flughafen Zurich has signed a contract with the Uttar Pradesh authorities for a 40-year concession to develop and operate the Noida International Airport.
MIDDLE EAST & AFRICA
Jizan acquisition financing price uptick due
Sponsors of the $12 billion Jizan utilities acquisition financing in Saudi Arabia - Air Products (46%); Saudi Aramco (20%); ACWA Power (25%); and Vision Invest (9%) - are expected to shoulder increased pricing on the roughly $7 billion debt portion backing the deal.
SOUTH AMERICA
Mainstream closes $280m mezzanine financing with AMP Capital fund
Mainstream Renewable Power has closed a $280 million three-tranche mezzanine financing with AMP Capital Infrastructure Debt Fund IV to fund construction equity to build out the 1.3GW Andes Renovables wind and solar platform in Chile.
The Proximo Membership
Join a brand new community of project finance professionals getting unrivalled access to unique analysis, market data and a global portfolio of expert industry events in the energy and infrastructure space.
Click here to find out more