Proximo Weekly: Deals of the Year 2022 and what it takes to be a winner
Region:
Americas, Asia-Pacific, Europe , Middle East & Africa
The best project sponsors completely change the conversation about how to finance a particular asset class – Venture Global did that in spades with its move to modular.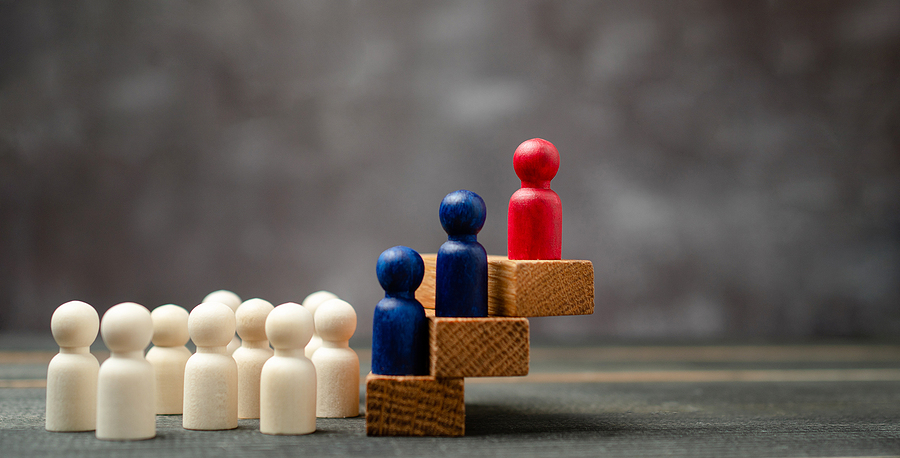 Proximo's Deals of the Year Awards are open for submissions, and we are looking for the best, the brightest, and the most innovative deals that have closed in 2022. To keep the process as simple as possible, Proximo has compiled a comprehensive document, guiding you through awards submissions step-by-step, which you can download here.
The deadline for submission is 15th December 2022 and you can download the submission form here. If you require more information or any assistance please email at submissions@proximoinfra.com
Proximo holds its Deals of the Year to recognise and celebrate best practice in project, infrastructure and energy finance. These awards sometimes recognise effort during periods of adversity, and sometimes brute balance sheet force, and even occasionally aggressive financial structuring that pushes the limits of risk transfer.
But the best deals completely change the conversation about how to finance a particular asset class, and their influence lasts across credit and commodities cycles. Early in the existence of Proximo, we had a chance to recognise a project whose structure and development could influence the future of global energy flows
Developing long-lived and capital intensive liquefied natural gas infrastructure against a backdrop of volatile natural gas prices is always challenging. Developing it against a backdrop of tough credit and construction market conditions is even more challenging. But Venture Global, then a new kid on the block, pointed to a way through these challenges with the ground-breaking financing for its Calcasieu Pass export facility that it closed in 2019.
Until the Venture global deal, two start-ups – Cheniere and Freeport – and two utilities – Siempra and Dominion – had dominated the US LNG sector. The early-noughties period of import terminal construction was long over – crushed by a wave of domestic shale gas production. But even refitting those import facilities for export, still less building new greenfield capacity, required a leap of faith from potential operators. Cheniere Energy managed to leverage – both operationally and financially – its existing presence to emerge as a dominant force in LNG exports. But start-up developers would have to fight for the attention of offtakers, sometimes against poor natural gas market conditions, without even a base of existing assets to build on.
Venture Global was founded – by former Hogan Lovells partner Bob Pender and former banker Michael Sabel – in 2013. For the next two years natural gas prices did little to support an investment case. Surplus coal-bed methane could supply Asia - and piped Russian gas could supply Europe.
What the newcomer managed to achieve was using highly disciplined construction techniques – essentially a modular process that minimised surprises and on-site congestion – to dispense with an expensive EPC wrap. Those savings could be passed through to customers, which would in turn sign bankable offtake with the project.
The rumoured $2 per million BTU fee has never been confirmed, but Calcasieu Pass attracted Shell, BP, Galp, Edison, Repsol and PGNiG as customers. The debt commitments from banks followed. The project received its FERC order in the first quarter of 2019, and reached financial close in August 2019.
The project closed a debt package of $5.77 billion, split between a $5.47 billion term loan and $300 million revolver, with Bank of America, Goldman Sachs, ICBC, ING, JP Morgan, Morgan Stanley, Mizuho, Natixis, Nomura, RBC, Santander, Scotiabank, SMBC. That debt financing complemented a $1.3 billion equity cheque from Stonepeak.
Any scepticism about the wisdom of Venture Global starting construction before financial close evaporated as the project sped past various construction and operational milestones.In August 2021, it refinanced about half the construction debt package with a $2.5 billion issue of 8- and 10-year bonds, all of them carrying coupons of below 4.2%. In November 2021, it closed on a further $1.25 billion of 12-year bonds.
By the time it shipped its first cargo, a JERA Global Markets-chartered shipment, it had set a record of 29 months from final investment decision to operations. This early start has allowed Calcasieu Pass to lock in what are essentially spot revenues from liquefying merchant cargoes before its long-term contracts take effect.
Even as Venture Global was closing on Calcasieu Pass it had started the process of developing and raising equity for a follow-on terminal at Plaquemines, receiving $675 million of equity commitments in June 2019, an early-stage $500 million debt financing in February 2021, and a full $11 billion construction package in May 2022.
The speed at which a developer like Venture Global can raise and deploy capital now matters intensely in the European security arena. LNG from the US looks like the best opportunity that Europe has to wean itself off Russian gas, though utilities are still wary of paying over the odds. The fast and low-cost approach pioneered on Calcasieu Pass is the best chance that European consumers have of the continent staying warm in coming years.
Blockbuster deals like LNG export terminals remain a rarity in global project finance markets, though they can make a huge difference to whether banks meet their project finance lending budgets or not. Standout deals in 2022 may not all be on that scale, but they might be able to change what is possible in global energy markets in the same way as Calcasieu Pass. Please send us your submission forms by 15 December.
Selected news articles from Proximo last week
NORTH AMERICA
Syndication closing this week on CHPE
Syndication is expected to close by the end of this week on the initial financing of Champlain Hudson Power Express' (CHPE) cross-border transmission line, according to a source close to the deal.
EUROPE
Greece awards Macedonian school PPP
The Greek Ministry of Infrastructure and Transport has named the Mytilineos-ATESE consortium as preferred bidder for the tender of 17 school units in Central Macedonia.
ASIA-PACIFIC
Binh Thuan wind loan nears signing on DFI-backed loan
Sponsors of the 88MW Binh Thuan onshore wind farm in Vietnam — Filipino power producer ACEN (65%) and Vietnam-based BIM Group (35%) — are expected to sign the financing backing the scheme by month-end.
MIDDLE EAST & AFRICA
SWPC receives three Rabigh 4 IWP proposals
Saudi Water Partnership Company (SWPC) has received proposals for its Rabigh 4 Independent Water Project (IWP) in Saudi Arabia's Western Province.
SOUTH AMERICA
Ecuador's 500MW renewables tender oversubscribed
Ecuador's ministry of energy and mining has received 700MW of technical offers from 10 companies in its 500MW renewable energy tender.
The Proximo Membership
Join a brand new community of project finance professionals getting unrivalled access to unique analysis, market data and a global portfolio of expert industry events in the energy and infrastructure space. Click here to find out more