Perspective
09 September 2022
Proximo Weekly: ECA debt takes a dive
Region:
Americas, Asia-Pacific, Europe , Middle East & Africa
ECA-backed volume was down in H1 2022 according to a new report by Proximo's sister publication TXF. Given rising interest rates and project supply chain and EPC costs, is ECA-backed debt going to make a major comeback?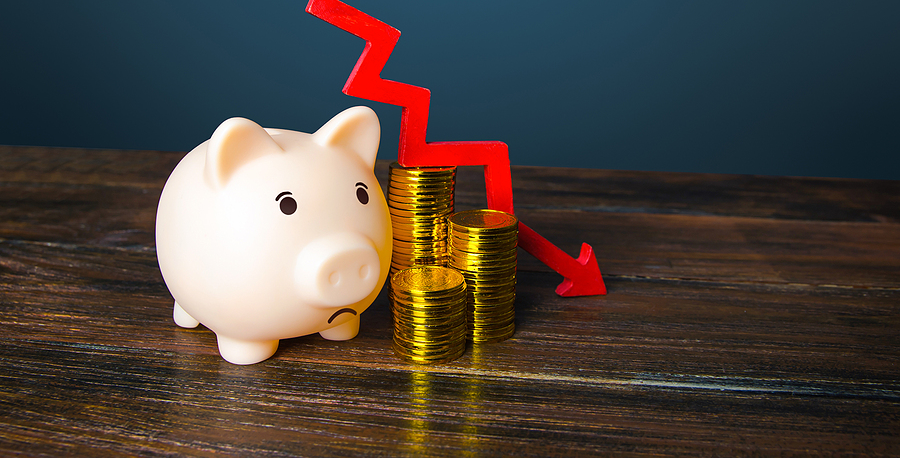 Despite expectations in early 2021 of a post-pandemic global infrastructure boom, the global ECA-supported debt markets have registered a subdued start to 2022. According to Proximo's sister publication TXF, in its H1 2022 Export Finance Market Report, export finance volumes in the first six months of the year are significantly below volumes from the same period at the start of 2021 – total volumes of just over $27 billion for the first half of 2022, compared to $34.7 billion for the first half of 2021.
Only one ECA-backed oil and gas transaction closed up to the end of June, and that was a refinancing of the operational Icthys LNG project. This is good news for NGOs that believe that ECAs should be at the vanguard of decarbonisation efforts, but bad news for European gas consumers, who will be relying on gas projects from further afield making up for lost Russian imports.
Developed markets continue to dominate as a share of volumes, meaning that ECAs are by and large operating in countries where commercial bank debt is readily available. Asia-Pacific was the most active region for financings, though Korea and Australia, and to a lesser extent Indonesia and the Philippines, accounted for most of that strong performance.
Despite the European boom in FTTH project financings, some of which have received development bank support, ECA-backed communications activity has been pretty much restricted to the telecoms equipment sector, which was dominated by two borrowers – Verizon and Softbank. Softbank closed a JPY35 billion buyer credit carrying a Finnvera guarantee in March. The 8.5-year 90%-covered facility supported the acquisition of Nokia equipment. The financing closed despite a run of bad news for Softbank's investments in unlisted technology firms. Verizon's balance sheet is a little sturdier, though it currently carries $144 billion in long-term debt. As such, its additional $1.5 billion in EKN- and Finnvera-backed debt is unlikely to be much of an extra burden. The deals were its sixth and seventh export financings since it started accessing the market in 2016. Its suppliers were Nokia and Ericsson.
The sharp uptick in economic activity since the pandemic, the global race for energy security since Russia invaded Ukraine, rising interest rates and inflation, all have yet to translate into more demand for ECA support. Even the renewables market barely scraped $1 billion in total ECA-backed volume in H1 2022, a collapse of 80% compared to the same period in 2021. But that is symptomatic of the maturity of the renewables commercial project financing market than a downturn in project volume. However, the development costs of renewables projects are rising given the inflationary macroeconomic backdrop, so the cost savings generated by ECA support, normally balanced against the additional due diligence, time and hassle required of sponsors to do such deals, may start to have more prominence in sponsors' calculations.
The TXF report can be accessed by TXF Intelligence subscribers here. Non-subscribers who want to find out more about the report should contact us directly by emailing marketing@exilegroup.com
Selected news articles from Proximo last week
Biden administration denies Cheniere's request to sidestep LNG pollution rule
The US Environmental Protection Agency has denied a request from Cheniere Energy to exempt turbines at its two US Gulf Coast terminals from a hazardous pollution rule.
Eldorado signs €680m mandate letter for Skouries project financing
Eldorado Gold has signed a mandate letter with Greek banks for a credit committee approved €680 million project finance facility for the development of the Skouries Project, in northern Greece.
Indonesia plans section of Trans Papua Road as PPP
The Indonesian government has held a market sounding session for investors interested in participating in a DBFOMT project to build the Mamberamo-Elelim segment of the Trans Papua Road.
Manah solar bid date pushed back again
Oman Power & Water Procurement (OPWP) is said to have pushed the final bidding date for the Manah 1 and 2 solar projects back again to September 28 from September 8.
SOUTH AMERICA
Kexim agrees $100m lithium supply deal with SQM
Kexim is to provide funding of $100 million to SQM, a Chilean supplier of plant nutrients, iodine, lithium and industrial chemicals, to help ensure a stable supply of lithium for domestic battery and cathode material makers.
The Proximo Membership
Join a brand new community of project finance professionals getting unrivalled access to unique analysis, market data and a global portfolio of expert industry events in the energy and infrastructure space. Click here to find out more