Perspective
05 August 2022
Proximo Weekly: European FTTH deal flow burgeoning
In:
Telecoms and Communications
Traditional infrastructure deals in Europe have been sporadic in the first half of 2022. But strong bank and investor appetite is keeping European project deal flow regular in the rapidly growing fibre sector.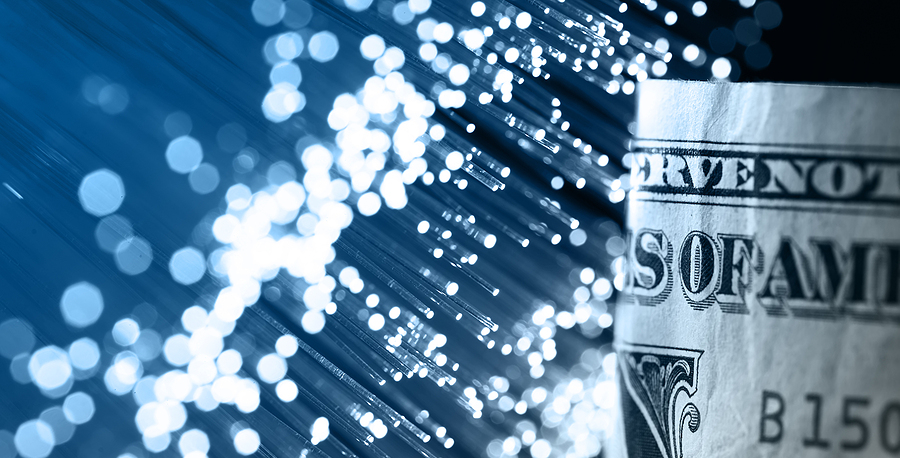 It has been a remarkable first six months of 2022 for FTTH project deal volume in Europe. Glasfaser Plus Holding (owned by IFM and Deutsche Telekom) kicked off in January with a €2.15 billion five-year deal led by BNP Paribas, Credit Agricole, LBBW, NatWest and UniCredit, eventually pulling appetite from 22 banks in total.
And in June, syndication closed on the biggest European FTTH financing to date – the €7.175 billion Open Fiber refinancing and upsizing facility. The seven-year debt – comprising a €5 billion term loan, €500 million revolving credit facility, €450 million guarantee facility, €1.075 billion incremental term loan and a €150 million incremental guarantee facility – pulled appetite from 29 banks: Credit Agricole, Banco BPM, Banco Santander, BNP Paribas, ING Bank, Intesa Sanpaolo, Societe Generale, UniCredit, BBVA, Generali Global Infrastructure, SMBC, Bank of China, BPER Banca, Bank Of Communications, MPS Capital Services, Bayerische Landesbank, China Construction Bank, Industrial and Commercial Bank of China, KfW IPEX-Bank, MUFG, Mizuho, NordLB, AIB, Cassa di Risparmio di Bolzano, Banca Popolare di Puglia e Basilicata, La Banque Postale, NIBC, Shinhan Bank and Cassa depositi e prestiti.
The refinancing of Deutsche Glasfaser (owned by OMERS and EQT) in Germany and the CityFibre FTTH financing in the UK – were also both around or in excess of $6 billion (dollar equivalent at time of close) in volume.
In addition to the Open Fiber deal there have been at least 14 other European FTTH financings in the first seven months of 2022 according to Proximo Data, totalling $18.3 billion (dollar equivalent) volume, with tenors ranging from five to 20 years – that equates to a total European FTTH volume of around $25.7 billion in the first seven months of 2022.
The FTTH debt volume looks set to keep snowballing. Liberty Global, Telefonica and InfraVia Capital Partners have just launched a joint venture to build a new fibre network in the UK with Virgin media O2 as the anchor wholesale client.
The joint venture – 50% owned by Liberty Global and Telefonica, and 50% owned by InfraVia Capital Partners – will construct and operate a wholesale FTTH broadband network of up to seven million premises that will not overlap with VMO2's existing network and recently announced fibre upgrade project to create a UK FTTH footprint of up to 23 million premises.
The deal will involve around £4.5 billion of investment supported by £3.3 billion of fully underwritten bank debt financing commitments and up to £1.4 billion in equity provided by each shareholder on a pro rata basis. InfraVia will also make certain payments to Liberty Global and Telefonica, a portion of which will be linked to the progression of the network build-out. So what are the most bank-friendly FTTH business models? Some of the most bankable deals come with a guaranteed initial retail customer base – Deutsche Glasfaser for example. The company is building over 6 million FTTH connections in Germany. The municipalities it selects to develop are generally rural, but before work starts, Deutsche Glasfaser requires an aggregated pre-commitment of 40% of residents for any given project.
There is also the original CityFibre model in the UK, where the FTTH developer secures long-term purchasing commitments from one or more initial wholesale customers – for CityFibre that wholesale customer was Vodafone.
Although there is strong appetite from banks for FTTH deals, the FTTH business model is still important to lenders, because the security of any given project's income stream, along with the size of equity contribution, will dictate the length of tenor and size of debt bankers are willing to extend.
Similarly, not all European geographic markets are the same – some deals in developing European FTTH markets still require DFI support. For example, a relatively small $144 million loan in March for Croatian FTTH provider RUNE required roughly 25% provision by the EBRD, although the remaining 75% was provided by commercial banks Kommunalkredit, NordLB and Erste Group. Nevertheless, those markets are likely to transition very quickly to pure commercially banked deals as the pace of FTTH development in Europe continues to accelerate.
Selected news articles from Proximo last week
AES closes Hawaii PV portfolio financing
AES closed on a $488 million project financing for a portfolio of five independent solar PV and BESS projects (total capacity 224.5MW of generation and 685MWh of storage) in Hawaii last month.
France qualifies 13 for Mediterranean floating wind tender
The French government has chosen 13 teams and companies to move forward into the next stage of its floating wind tender for two 250MW projects in the Gulf of Lion in the Mediterranean Sea.
Garadagh solar PV financing is a first for Azerbaijan
Masdar has reached financial close on its 230MW Garadagh (Area 60) PV solar power project in eastern Azerbaijan with backing from DFIs.
More details emerge on Barka V financing
More details on the financing backing GS Inima's Barka V IWP project in Oman have emerged.
SOUTH AMERICA
GEB acquires 5 Brazilian transmission concessions
Grupo Energía Bogota (GEB) has entered agreements for the 100% acquisition of five electricity transmission concessions in the north-east of Brazil for $834 million.
The Proximo Membership
Join a brand new community of project finance professionals getting unrivalled access to unique analysis, market data and a global portfolio of expert industry events in the energy and infrastructure space. Click here to find out more