Perspective
01 April 2022
Proximo Weekly: The slow drive to UK CCUS bankability
The UK government has released a list of projects that will progress to the evaluation stage for phase 2 of its first carbon cluster track. But according to advocates of CCUS, the pace of policy development needs to pick up if the first bankable schemes are going to get done in time for the UK to meet its net zero targets.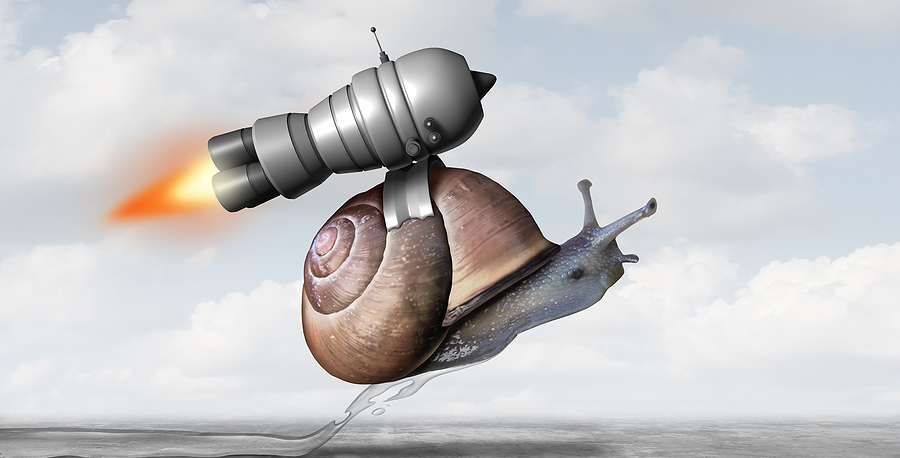 Last week the UK government announced the list of power, hydrogen and industrial carbon capture (ICC) projects that have met the eligibility criteria for phase 2 of its Track-1 plan to create two carbon capture, usage and storage (CCUS) clusters by the mid-2020's.
The UK's two proposed Track-1 clusters are the East Coast Cluster (covering the Teesside and Humber areas) and Hynet (covering the north-west and north Wales). There is also a Scottish cluster as a reserve in case the government decides to disengage with one of the two proposed clusters at a later date. The East Coast Cluster is backed by backed by groups including BP, Drax, Equinor and SSE; and Hynet by Eni and Progressive Energy.
Phase 2 of the plan identifies individual projects that will be eligible for support under the government's £1 billion CCUS programme. These projects can operate across different capture applications (industry, power and hydrogen) but must meet specific eligibility criteria, which include that the projects is located in the UK; has a minimum projected capture rate of 90%; can be operational by December 2027; and is able to connect to the networks identified in phase 1 of Track-1.
The power CCUS projects in the East Coast Cluster that can move forward to the evaluation stage are: VPI Humber Zero, Whitetail Clean Energy, Net Zero Teesside Power, Alfanar CCGT Teesside, Keadby 3 Carbon Capture Power Station and C.GEN Killingholme. In Hynet, only the Making Net Zero Possible-Grain CCUS power project will be moving forward.
In the hydrogen CCUS sector, projects advancing in the East Coast Cluster are: H2NorthEast, Uniper Humber Hub Blue Project, bpH2Teesside and Hydrogen to Humber (H2H) Saltend. Hynet has Project Cavendish and HyNet Hydrogen Production Project (HPP).
Industrial carbon capture (ICC) projects progressing in the East Coast Cluster are: STV 1+2 Energy from Waste Carbon Capture Project, STV 3 Energy from Waste Carbon Capture Project, Tees Valley Energy Recovery Facility Project (TVERF), Altalto Immingham waste to jet fuel, Lighthouse Green Fuels, Redcar Energy Centre, Humber Zero - Phillips 66 Humber Refinery, Prax Lindsey Oil Refinery Carbon Capture Project, ZerCaL250, Teesside Hydrogen CO2 Capture, Saint-Gobain Glass Carbon Capture Project, Norsea Carbon Capture, CF Fertilisers Billingham Ammonia CCS, Teesside Green Energy Park Limited and North Lincolnshire Green Energy Park.
ICCs in Hynet moving to phase 2 are: Viridor Runcorn Industrial CCS, Protos Biofuels, Protos Energy Recovery Facility, Hanson Padeswood Cement Works carbon capture and storage project, CF Fertilisers Ince Capture Plant, Buxton Lime Net Zero, Carbon Dioxide Capture Unit - EssarOil UK and Emerge CCS.
The list appears impressive – the Humber Zero project in the East Coast Cluster, sponsored by Vitol's VPI and Philips 66, alone will require £1.2 billion of investment – albeit the schemes are still only at the evaluation stage. But the overall UK CCUS plan – or at least the pace of its implementation – has drawn flak from the carbon capture development trade body CCSA.
The CCSA published its CCUS Delivery Plan 2035 on 25 March, three days after the government released the phase 2 eligible projects list. The CCSA plan essentially calls on the government to accelerate CCUS development via ten actions that must be prioritised in the next 12 months to enable scaling up of the UK industry in line with the government's Net Zero Strategy ambition of storing 50 million tonnes of carbon dioxide per year by 2035.
Of the 10 action points, four proffer potential solutions to the key bankability issues that this fledgling sector is hindered by. First, the CCSA is calling for regular funded contract allocation rounds, to provide certainty to industry that it is worth continuing to invest in developing a pipeline of projects (that certainty would also comfort potential project lenders).
Second, the government needs to finalise contract terms for industrial and power capture projects, hydrogen and transport and storage, thereby ensuring pathfinder projects are progressed and financeable.
Third, the Track-2 cluster selection needs to be launched in the first half of 2022. And fourth, government must provide timely legislation to ensure all delivery bodies have the necessary powers and funding to deal with projects in a timely way, permitting is streamlined and there is a legislative basis to execute business models, including greenhouse gas removals (GGRs) valued in an evolved UK Emissions Trading System.
The Proximo perspective
While the CCSA action plan is trade association lobbying – and the efficacy of industrial-scale carbon capture technology and the motivations driving it are still suspect at best in environmental terms – carbon capture is viewed by a number of organisations, including the UK's statutory independent Climate Change Committee, as a must if the UK's 2050 net zero emissions target is to be met. So the CCSA makes valid points, if the UK government is determined to go down the CCUS route in a significant way.
Consensus among lenders is 'wait and see'. Despite scientific concerns about some of the environmental claims made by CCUS proponents for certain carbon capture technologies, the environmental efficacy of CCUS technology for many banks is not perceived as a risk as long as the business case and solid legal groundwork are in place. The lack of commercial, large-scale technology is a bankability impediment – and getting pathfinder deals in place will require government support; banks' experience to date with carbon capture has primarily involved US oil companies' use of the technology in enhanced oil recovery. But there is clear bank appetite for UK CCUS, if the government picks up the legislative pace.
Selected news articles from Proximo last week
US states partner for hydrogen hub proposal
New York has signed a multi-state agreement with Connecticut, Massachusetts, and New Jersey, as well as an initial group of 40 hydrogen ecosystem partners, to develop a proposal to become one of four regional hydrogen hubs designated through the federal Regional Clean Hydrogen Hubs program included in the Bipartisan Infrastructure Investment and Jobs Act.
Open Fiber signs €7.2bn project financing for Italian broadband expansion
Italian broadband provider Open Fiber has reached an agreement on a €7.175 billion refinancing and additional financing to support its development of an ultra-broadband network in Italy.
More details on Sydney Aviation Alliance acquisition
Concurrent with its acquisition of Sydney Airport (at an enterprise value of A$32 billion) in early March, Sydney Aviation Alliance – a consortium comprising IFM, Global Infrastructure Partners, Qsuper, AustralianSuper and UniSuper – reached financial close on a A$4.4 billion ($3.6 billion) refinancing and extension of existing RCFs at Sydney Airport and a backstop facility for the potential repayment of debt or hedging facilities triggered as a consequence of the acquisition.
Mubadala's Tamar acquisition loan closed
Mubadala Petroleum has reached financial close on the debt backing its $1.025 billion acquisition of a 22% stake in the Tamar gas field, offshore Israel, from Delek Drilling.
Colombia tenders 128km highway concession
The Colombian government has opened the bidding process to upgrade the 128km Buenaventura-Buga road into a divided highway project.
The Proximo Membership
Join a brand new community of project finance professionals getting unrivalled access to unique analysis, market data and a global portfolio of expert industry events in the energy and infrastructure space. Click here to find out more