Perspective
28 October 2021
Proximo Weekly: A fair COP?
Green financing has vastly accelerated the pace of energy transition. But state funding mechanisms, commercial lending and institutional investment strategies need to become more inclusive – albeit with stricter transition KPIs – if the economies and industrial sectors most in need of transition are to make haste down the path to net zero.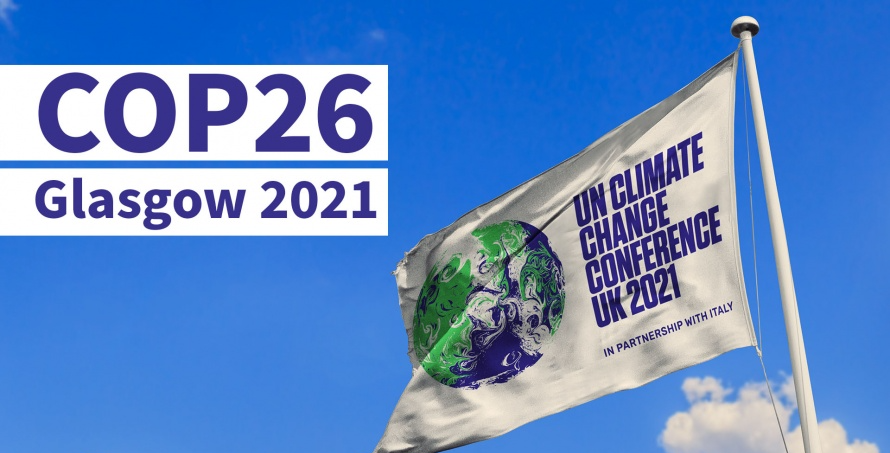 Oil and gas companies have been barred from official involvement and sponsorship deals for COP26 next week. They are unlikely to be particularly bothered given they are past masters of backdoor lobbying and the majors have the financial clout to flood the world's communications networks with spin – the blue hydrogen debate being one current example.
But that barring does flag up an issue that should be at the heart of financing day at COP 26 – should financiers and investors be keeping the climate friendly close and the perceived climate enemy closer still if transition to net zero is going to succeed?
Over the past two years, many of the world's major infrastructure funding providers – institutional investors, DFIs, ECAs and commercial banks – have started retreating from fossil fuels-linked financing. It started with coal and coal-fired power, but even gas, which is widely touted as a transition fuel, is edging closer to pariah status.
Similarly, increasing numbers of publicly quoted energy companies have started to sell off their hydrocarbon-fed assets to private players (Orsted/ex-Dong is one such example), which, as Larry Fink CEO of BlackRock recently pointed out at the annual IIF membership meeting, just creates a public-private arbitrage. So is the retreat from hydrocarbons – both in terms of lending and publicly quoted ownership – in danger of pushing industries that really need to be transitioned, further away from that goal, or at the very least slowing the process?
Lenders (both commercial and DFIs) and institutional investors have spearheaded major initiatives to slow climate change and, the occasional greenwashing aside, with great success. In developed markets, clean energy shares have outperformed fossil fuel stocks in advanced economies by four times over the past decade. On the debt side, annual issuance of labelled bonds (green, social and sustainability-linked) is set to break $1 trillion this year.
But coextensive with appetite for all things green, anti-hydrocarbons rather than selective hydrocarbons lending and investing, appears to be gaining ground. That is both laudable and understandable – lenders and investment managers are under unprecedented levels of pressure, both politically and commercially, to go green. And ultimately that has to be the goal. But it is also potentially problematic for hydrocarbon based economies in emerging markets and developed market industries like steel where the technology to manufacture true green steel is fledgling at best – in fact it was only this week that the world's first shipment of pure green steel (manufactured using green hydrogen rather than coal or other fossil fuels) was delivered to Volvo.
On the funding side, for similar industries where greening technology is under development but as yet not on a scale where it can compete with fossil fuel-based manufacturing processes on price, cheap debt linked to transition KPIs might be the more constructive strategy. More deals are beginning to appear along those lines. Mexican polyethylene producer Braskem Idesa recently closed on a $1.2 billion sustainability-linked bond and a $150 million term loan to refinance its existing project debt. The bonds mature in 2032 and have a coupon of 6.99%. Under the framework of the sustainability-linked bond, Braskem must achieve a 15% reduction in its scope 1 and 2 greenhouse gas emissions from 2017 levels by the end of December 2028 to avoid a coupon step-up of 37.5bp.
The problem with such deals is often lack of ambition on timescale – December 2028 seems a long way off given it took Braskem Idesa considerably less than seven years to build its $3.2 billion Etileno XXI petrochemical complex once financing was in place.
The timescale for transition is already dangerously behind the schedule agreed at Paris in 2015 to keep global warming well below 2 degrees Celsius. The UN estimates the world is still on track to warm by 2.7 degrees Celsius by the end of this century, which is well within the danger zone for catastrophic climate change.
Consequently, transition linked financing or sustainability linked finance (both of which embrace borrowers outside the accepted green financing norms) need to not just have emissions levels as a KPI, but speed of delivery of reduction in those emissions. Furthermore, those delivery and emissions targets need to be demonstrably above and beyond a borrower's business-as-usual targets if such deals are going to have credibility and more importantly, the desired effect on climate change.
Another key issue at COP 26 should be carbon credits – agreement on a set of global regulations to dictate how they are traded and mechanisms that ensure they actually do what they were originally intended for, the driving down of emissions rather than a get out of jail free card for certain high emitters. For example, Australia has decided to indiscriminately award carbon credits to carbon capture storage (CCS) projects, despite the technology having yet to be proven on an industrial scale and that 22 of the 28 operational CCS projects globally are for enhanced oil recovery, in effect pumping emissions underground to drive up more oil.
It is hard to say whether any or all of this will be covered in detail in the COP 26 agenda. The third day is all about financing, but other than Mark Carney leading an event entitled 'A Financial System for Net Zero', which will without doubt be fascinating, and a session on 'Delivering Finance for a Emerging and Developed Markets', the rest of the agenda appears to be more sweeping than granular in its scope.
The focus on emerging and developing markets support commitments from the world's developed economies will be very keen this year – not least because promises made in the past have yet to be kept. In both 2009 and 2015 developed countries pledged to provide $100 billion a year in climate finance for developing markets by 2020. That target has not been reached, largely because there has been no agreement on what type of financial assistance counts toward the $100 billion. Furthermore, a recent report by BlackRock estimates that emerging markets need $1 trillion a year of public and private finance to transition to a low-carbon economy, so the $100 billion proffered will only make a 10% dent in the problem.
The longstanding argument that emerging and developing markets can leapfrog a fossil fuels-led industrial revolution with green technology has obvious merit – if the cash is made available. Many of the poorest nations are the least culpable in terms of global emissions – Africa produced about 1.1 metric tons of carbon dioxide emissions per person in 2019, while at the other end of the scale the US produced 16.1 and Australia 16.3 – and they are also often the worst hit by the increasing number of natural disasters that go hand-in-hand with climate change. To expect emerging markets to forego tapping cheap domestic fossil fuels, without providing the necessary financial assistance to do so because of a disagreement over what does and does not count towards $100 billion per year of climate finance – it smacks of hypocrisy at best.
Small companies in supply chains in developed markets face similar problems to emerging markets. Major project developers and manufacturers have the financial clout and creditworthiness to meet transition commitments, but those in their supply chain often don't and will thus be forced out of bidding for business if the developer insists on meeting its commitments all the way down the supply line.
Given achieving net zero is a non-starter without global inclusion, all these issues will need to be resolved, or at the very least acknowledged and action planned. The 2019 COP – arguably more aptly titled COP-out 25 – achieved very little, despite being the longest meeting to date. But it was never going to given Trump's withdrawal from the Paris agreement, subsequently reversed this year by President Biden. This year COP must be an engine for change rather than a talking shop. Hopefully the headline at COP 27 will be 'all targets met – more ambitious ones set'.
Selected news articles from Proximo last week
NORTH AMERICA
Myrtle solar-plus-BESS construction facility signed
TotalEnergies M Solar has raised construction financing for its Myrtle project – a 340MWac solar VV plus 225 MWh battery energy storage system (BESS) project in Brazoria County, Texas.
EUROPE
UK Bill to introduce RAB model for nuclear funding
The UK government is proposing to introduce a Regulated Asset Base (RAB) model as an option to fund future nuclear projects, through the Nuclear Energy (Financing) Bill.
ASIA-PACIFIC
Vietnam greenlights Sapa Airport PPP
The Vietnamese Government has taken the decision to proceed with the construction of the Sapa Airport in the northwest mountainous Lao Cai Province, under a private-public partnership (PPP).
MIDDLE EAST & AFRICA
Jazan IGCC project reaches financial close
ACWA Power and its joint venture partners have reached financial close and completed the acquisition of the first group of assets for the Jazan integrated gasification combined cycle (IGCC) project in Saudi Arabia.
LATIN AMERICA
Lake Resources near bank mandates for Argentine lithium project
Australia-based Lake Resources is expected to mandate one or two banks for a $630 million ECA-backed limited-recourse financing to back its flagship Kachi lithium project in Argentina by year-end or the start of 2021.
The Proximo Membership
Join a brand new community of project finance professionals getting unrivalled access to unique analysis, market data and a global portfolio of expert industry events in the energy and infrastructure space. Click here to find out more