Analysis
04 December 2020
Proximo Weekly: Strong NIS signage – not enough detail
In:
Power, Renewables, Social infrastructure, Telecoms and Communications, Transport, Waste and water
The UK's National Infrastructure Strategy (NIS) is a welcome set of ambitions and funding promises from the government. But it's more a schematic than detailed road map – and infrastructure investors and lenders need those details.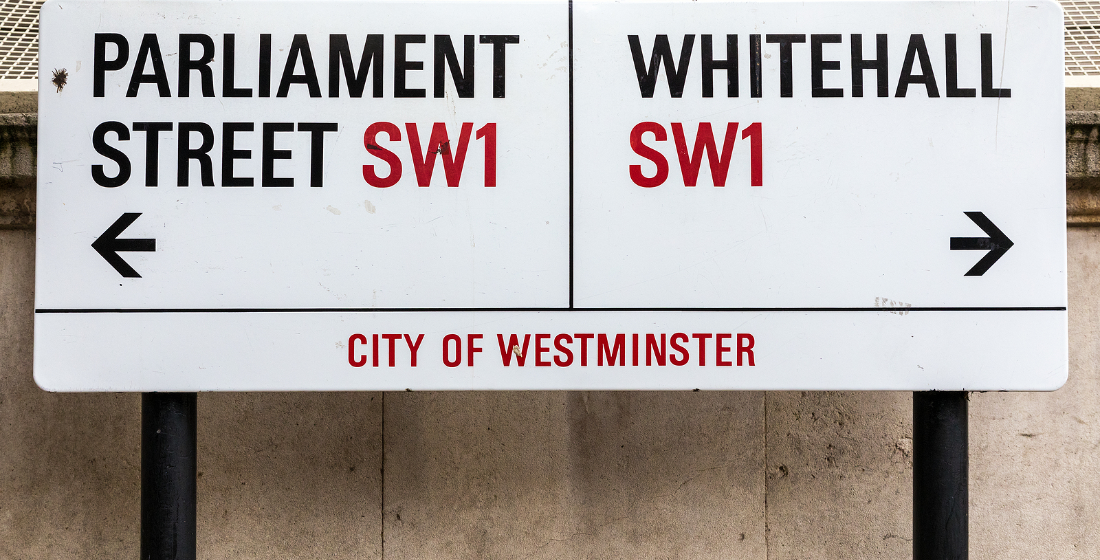 Late last month the UK government released its long-term National Infrastructure Strategy (NIS). Delayed since spring 2020 to take into account the steps required to revitalise the UK economy post-Covid-19), the plan makes a lot of the right noises – greening the economy; filling the gap left by the EIB with a national infrastructure bank; a 'levelling up fund ' for local infrastructure across the country; promoting and providing seed funding for new technology, and cutting excessive planning and consents red tape via the UK's 'Project Speed'.
The NIS also acknowledges the role of private investment in infrastructure: "About half of all infrastructure spending is private, especially in energy, water and telecoms. We will reduce policy uncertainty that holds back investment and create a new national infrastructure bank to co- invest with private-sector partners."
However, the NIS is very short on detail on how it will reduce 'policy uncertainty'. Although the strategy will be "followed by a series of detailed publications setting out further details on key areas of infrastructure policy – including the Construction Playbook, Energy White Paper, English Devolution and Local Recovery White Paper, a refreshed Industrial Strategy, Union Connectivity Review and an updated National Infrastructure and Construction Pipeline" – for now, it addresses the problems, states the government's ambitions (for example, a 50% cut to timescales for some projects entering the system from September 2023), but gives a fairly weak outline on the 'how'.
In terms of attracting private sector funding into the strategy, there is nothing on what might replace PFI and PFI 2 – just a commitment to continue paying around £10 billion of annual payments to existing projects under the schemes; confirmation that PFI/PFI2 will not be reintroduced, and an affirmation of the government's intent to "continue to develop new revenue support models and consider how existing models – such as the Regulated Asset Base (RAB) model and Contracts for Difference (CfD) – can be applied in new areas" and to remain open to new ideas from the market. Given its been two years since the death of PFI was officially announced, the glacial pace of progress on a replacement is surprising – particularly given how stretched UK state budgets are going to be post-pandemic and that the RAB model, even in its go-faster RII incarnation, is not a suitable solution for all project sectors.
Furthermore, while there is a focus on building manufacturing capacity to resolve some level of supply chain issues, there is no direct mention of potential fallout from Brexit and how that might affect infrastructure development and investment in the UK, which is odd given there is extensive discussion of the Covid-19 economic effect and how to boost economic recovery. Many of the solutions to the latter have application to the former, but Brexit also presents a unique and far more long-term set of problems for UK infrastructure investors – not least, supply chain certainty for projects, both in terms of cost of equipment and supplies, and speed of delivery.
That the UK is under-prepared for whatever type of Brexit is finalised this year should be self-evident to even the most Panglossian of Brexiteers. Pre-pandemic, Brexit was going to hurt, but infrastructure investors and lenders were generally optimistic. With pandemic-related government debt ballooning and eating away at the very small financial comfort blanket the UK government had at end of 2020, the additional economic stress of Brexit is going to impact the NIS – the only uncertainty is to what extent.
For example, a potential cut to the UK's sovereign rating on the back of a no-deal Brexit could increase the cost of servicing the UK's rapidly growing debt mountain, thus reducing government budgets and the amount of debt it can guarantee or take onto its books – both of which appear to be key elements of the NIS. Similarly, the extent of the economic backlash from Brexit is not clear – which by extension means future tax income is not either.
Consequently, and even allowing for the cost of government borrowing being at record lows at the moment, delivering on the promise of the NIS will be a challenge without an alternative to PFI/PPP-style deals, many of which, despite the bad press (although sometimes highly deserved) they generated, were done at very low margins and delivered an often overlooked economic NPV benefit.
The veracity of the NIS's expectation of pure private sector infrastructure investment – the "half" of UK infrastructure investment that the government plans to reduce policy uncertainty for, the details of which remain sketchy at this point – is also Brexit-outcome dependent. For example, while the data centre project boom gathers pace globally, Brexit throws up a number of additional practical issues for potential investors in the UK market, all linked, as in many other sectors, to the supply chain. Lead times for the supply of transformers have gone up by a couple of months during Covid-19 and are expected to get even longer post-Brexit. Similarly, data centres need certainty of power supply, and the UK power market is now down to around a 1% margin (even allowing for interconnectors to Europe) in terms of what can be fired up to meet spikes in power demand. Delays to planned UK power projects caused by supply chain issues will therefore inevitably influence potential data centre investors.
The NIS and the linked 2020 Spending Review are a welcome set of ambitious funding and focussed strategy plans for UK infrastructure – £27 billion towards transport, energy and digital communications in 2021 and £100 billion of investment in total. And over £600 billion over the next five years – the highest sustained levels of public sector net investment as a proportion of GDP since the late 1970s. But without more details, and with Brexit looking ever more likely to add to the UK's economic woes and complicate time sensitive infrastructure project delivery, as a set of directions for the infrastructure sector, the NIS is, for now, more Tube map than Ordnance Survey. In short, where is all the funding going to come from if not in part from PFI-type deals? And where's the project and construction industry supply chain certainty? Answers on a postcard please to Boris Johnson, Top floor flat, 11 Downing Street, London.
Selected news articles from Proximo last week
NORTH AMERICA
ExGen Renewables IV out to market for $750m term loan
ExGen Renewables IV has launched a 7-year $750 million first-lien term loan, with lead arranger Jeffries scheduling a lender call on 1 December 2020.
EUROPE
Lead arrangers in for three European data centres
Project sponsor Vantage Data Centers, in partnership with Digital Colony and PSP Investments, has appointed ING and Natixis to arrange financing for three data centres in Europe, with a total cost of €270 million ($322m).
ASIA-PACIFIC
Japan opens offshore wind tender
Japan's Ministry of Economy, Trade and Industry (METI) and the Ministry of Land, Infrastructure, Transport and Tourism have opened a tender for the development of offshore wind farms at four locations.
MIDDLE EAST & AFRICA
Manah solar bids due next week
Bids are due on December 7 for the 500MW Manah 1 and Manah 2 solar projects tender in Oman.
SOUTH AMERICA
IDB Invest issues fourth bond to finance solar PV plants in Uruguay
IDB Invest has provided a $28.1 million financing with a 20-year term for the refinancing of the Natelu and Yarnel photovoltaic solar plants in Uruguay.
The Proximo Membership
Join a brand new community of project finance professionals getting unrivalled access to unique analysis, market data and a global portfolio of expert industry events in the energy and infrastructure space.

Click here to find out more