Proximo Weekly: Fibre under the optic
in
Telecoms & communications
Debt and equity appetite for the European FTTH market continues to grow. But is the debt market providing enough flexibility on covenants? And with France, Germany and the UK garnering most interest, are investors missing opportunities in other European markets?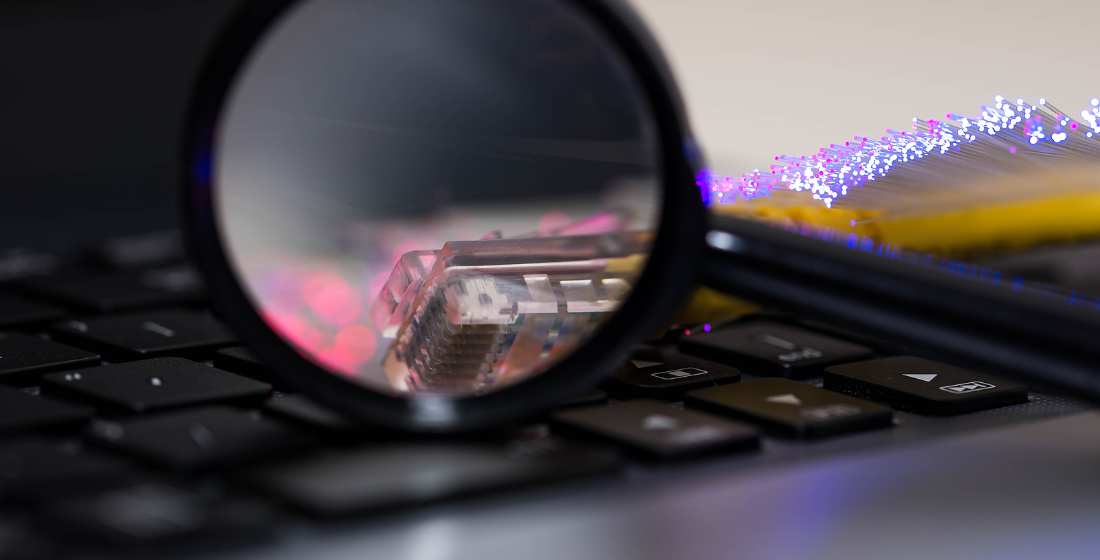 Yesterday, Proximo held a webinar on European FTTH and I urge everyone to watch it. Unlike many of my colleagues I am no fan of video beyond the demonstration or entertainment spaces, I much prefer the immediacy of text (skim and you've found what you want in seconds). But this was different, not only did the two speakers involved – Stephane Calas, managing director of Cube Infrastructure and Willem Jansonius, partner at DIF – provide some very eloquent insight into the European FTTH market, large chunks of the video are just laugh-out-loud funny. Watch it – at the very least you will come away chuckling.
Given the accelerating pace of European FTTH development (I use the term loosely in its application to the UK) and growing bank and investor appetite for these assets, the webinar is timely. And arguably, given the potential deal pipeline in France, Germany and the UK, will remain relevant for much of the next decade.
Deals have continued apace in Europe during Covid-19, particularly in France. In March, Investissement dans la Fibre des Territoires SAS (IFT) – a joint venture SPV between InfraVia (51%) and Iliad (49%) – closed general syndication on €2.35 billion of seven-year debt for the €4 billion Project Violin: a scheme whereby IFT purchases regulated Indefeasible Right of Use (IRU) over FTTH networks in medium and low-density areas in France from infrastructure operators and then leases them back to Iliad/Free and other retail operators.
Two months later Nexloop France – an SPC sponsored by Cellnex (51%) and Bouygues Telecom (49%), with Cellnex holding 100% of the economic rights – closed general syndication on another FTTH facility: €620 million of debt to finance Project MAI (Saint Malo) – a €1.047 billion scheme to roll out a fibre network of up to 31,500 km across France, interconnecting the telecommunications rooftops and towers providing service to Bouygues Telecom (5000 of which belong to and are operated by Cellnex) with the network of metropolitan offices for housing data processing centres.
In October, Bouygues Telecom was back again with syndication close on Project Asterix – a joint-venture between Vauban Infrastructure Partners (51%) and Bouygues Telecom (49%) aimed at accelerating the roll out of FTTH across medium-dense regions in France. And this month Altitude Infra is very near to close on a €200 million miniperm for its Cote d'Or and Landes FTTH projects.
Covid-19 has acted as an accelerant to infrastructure investor appetite for FTTH, but the sector still has its own unique issues that are reining in the pace of development. The biggest problem continues to be finding enough experienced workers at the construction stage – fibre slicing for example is highly skilled – to meet demand. And on the financing side, although the sector has made great strides in the past two years (five years ago it was an all-equity play), as Stephane Calas notes in our webinar, " FTTH financing is still at an early stage," key hurdles being that the achievable debt quantum for FTTH is lower than that of other sectors and there are generally more covenants – capex and debt per subscriber for example. That said, the cost of capital for FTTH is going down, post-construction refinancings are likely to find strong appetite from lenders, and hence low margin debt, and even private placements and bonds may have a role as more big deals backed by major operators come to market.
Much of the "low hanging fruit" in European FTTH financing (whether debt or equity) is located in France, Germany and the UK. In Germany alone, Allianz and Telefonica recently announced plans for an FTTH joint venture to meet demand in rural and semi-rural areas. The JV will be backed by around €500 million of equity from Telefonica and €1 billion from Allianz, and will raise long-term subordinated debt and non-recourse finance to meet the €5 billion capex requirement for the planned 50,000 km network.
But for those looking for "higher hanging fruit", away from the growing amount of money chasing the same deals in the European markets garnering most interest, there are opportunities elsewhere. Spain, Portugal, Italy, the Nordic markets and now Poland are all producing deal flow. For example, Orange Polska is looking for an equity partner for Project Nebraska, an open access scheme to roll out fibre to lower competition areas. The project will be bank financed off balance sheet via a special purpose company and is believed to have Lazard as financial adviser.
It seems appropriate to end back at our webinar – not least because, for a magazine with a name apparently appropriated from the sword-and-sandals epic Gladiator, it lends itself to a quote from General Maximus Decimus Meridius. FTTH – "Are you not entertained?" Yes – and informed.
Selected news articles from Proximo last week
NORTH AMERICA
Equinor mandates lead bank on Empire Wind project
Norwegian energy company Equinor has mandated Societe Generale for the financing of its 816MW Empire Wind offshore wind project in New York.
EUROPE
Dogger Bank A and B reach financial close
SSE Renewables and Equinor have reached financial close on the project financing of the 1.2 GW Dogger Bank A and 1.2 GW Dogger Bank B offshore wind farms, located off the coast of the UK
ASIA-PACIFIC
Why leading ESG investors didn't buy Kepco's green bond
Korea Electric Power Corporation's (Kepco) recent green bond failed to attract leading sustainable investors, despite being ten times oversubscribed, according to new research by the Institute for Energy Economics and Financial Analysis (IEEFA).
MIDDLE EAST & AFRICA
DEWA names PB for Hassyan IWP
Financial close on the Hassyan independent water project (IWP) in Dubai is expected in H1 2021, after Dubai Water & Electricity Authority (DEWA) announced a Utico-led consortium as the preferred bidder this week.
SOUTH AMERICA
BNDES agrees $107m loan for EDPR wind expansion in Brazil
Brazilian development bank BNDES has approved an up-to BRL568 million ($107 million) loan to expand EDP Renovaveis's Jerusalem wind complex to 180.6MW.
The Proximo Membership
Join a brand new community of project finance professionals getting unrivalled access to unique analysis, market data and a global portfolio of expert industry events in the energy and infrastructure space.

Click here to find out more