Perspective
02 November 2023
A Glasfaser half full?
In:
Telecoms and Communications
Is Germany going to experience a fibre build-out hangover? Or are banks' long memories, for once, getting the better of them?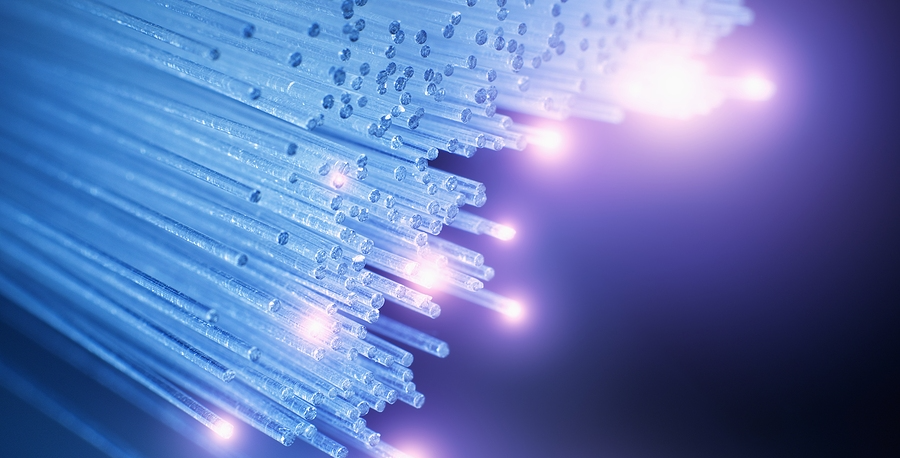 There's little doubt that 2022 was an excellent year for investment in Germany's fibre optic broadband infrastructure. But the consensus probably ends there. Beyond that $11 billion equivalent in investment lie two big questions: whether that level of investment can be sustained, and whether it should be sustained.
Already there are signs of nervousness amongst the project finance lenders serving the German telecoms market. Some bankers who should want to highlight their banks' leadership in digital infrastructure are instead drawing Proximo's attention to the deals that they declined to lend on.
One year into the life of the seven-year loans (and they invariably have tenors of seven years) that supported Germany's fibre build-out, and lenders are already fretting about how easy it will be to roll them over, and how likely borrowers will be to stay with their covenants. The sentiment feels a lot like the morning after the night before.
The party did not exactly end at midnight on 31 December 2022 – at least seven deals in German broadband have closed so far in 2023, according to Proximo's data. But they are generally much smaller than the jumbo deals that characterised the year before, and account for only $5 billion equivalent in debt financing between them.
And there might be an element of folk memory at work – German banks have generally been at the sharp end of project finance lending booms that end badly, from the competitive local exchange carriers of the early noughties, to the US merchant power boom of the same decade, to the leveraged infrastructure lending party that came to an abrupt halt in 2008.
But there's a real nervousness that the German approach to catching up in broadband connectivity – large projects with substantial financial sponsor and telco support and big lending groups – might hide more risks than the UK's scrappier but more diffuse approach. That the most high-profile European deal struggling in syndication is for a UK operator – the £4.9 billion CityFibre deal – does not lessen this nervousness appreciably.
The largest German deal to close in 2022 – the €5.75 billion Deutsche Glasfaser refinancing – syndicated without major drama in May of that year. Like CityFibre it built on an existing track record and solid bank following. But Deutsche Glasfaser also adapted a little more strongly to market conditions, with a €1.5 billion accordion feature, and some commitments to hitting defined presale levels. It also features margins that adjust according to the borrower hitting socially responsible KPIs, which is now looking like a smart distribution decision.
Some of the nervousness in the lending community might be down to wariness of operators' plans to operate on a wholesale basis. There's a strong debate among lenders about whether it makes sense for smaller and more local operators to try and build out a substantial retail base, given how expensive it can be for them to cater to a retail base on a per capita basis. Others point to the difficulty of persuading resellers and internet service providers to steer their customers towards fibre broadband, when many of them do not really have incentives to upgrade them from copper-based options.
"Most of the German financings were done based on a business model that assumed that operators would enjoy at least a temporary monopoly," says one observer active in the German market. "But generally the business plans we saw assumed a return on capital of nearer 20% than the 40% we've seen in the UK."
Using a wholesale business model also runs the risk of going head-to-head with incumbents. An incumbent – in this case Deutsche Telekom – may not be nimble enough to meet all the challenges from local operators, but they do have the economies of scale and reach to badly maul any alternative provider that strays into a market they do value.
The instructive example here is the Dutch incumbent KPN, which has said it wants to bring fibre-to-the-home (FTTH) connections to 80% of Dutch properties by 2026, despite slightly lagging upstart provider VodafoneZiggo in market share. But by attracting low-cost equity capital from APG, and using a well-supported project debt facility, it hopes that its Glaspoort venture will allow it to overtake the challenger.
The Proximo perspective
In the circumstances, and despite market conditions, bankers are turning hopefully towards consolidation as a way of allowing their clients to meet the challenge from incumbents. While some challengers have made a good living from their knowledge of how competition law applies to incumbents, building out a stable retail business and pipeline of lucrative connections may be the best way to win lenders' hearts. A wave of consolidation – which did not come without pain for banks – was the eventual means by which upstart competitive local exchange carriers evolved into Europe's alternative broadband providers of today.
Those seven-year mini-perms should give operators enough time to build up an attractive customer base, and the equity capital – particularly from financial sponsors – is probably there to facilitate the process. The big unknown is whether banks are happy to lend at the scale that supports the emergence of these super-challengers. But with the high-yield bond markets looking shaky, banks may find that they are the only cure for their own case of nerves.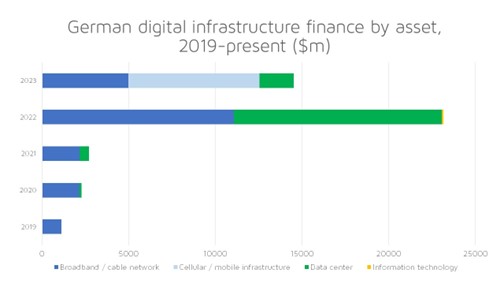 Source: Proximo Intelligence