Proximo Europe Awards 2022: Smaller but smarter
In:
Power, Renewables, Telecoms and Communications, Transport
While it lacks some of the natural advantages of the US, Europe's infrastructure finance market is still active, diverse, and resilient.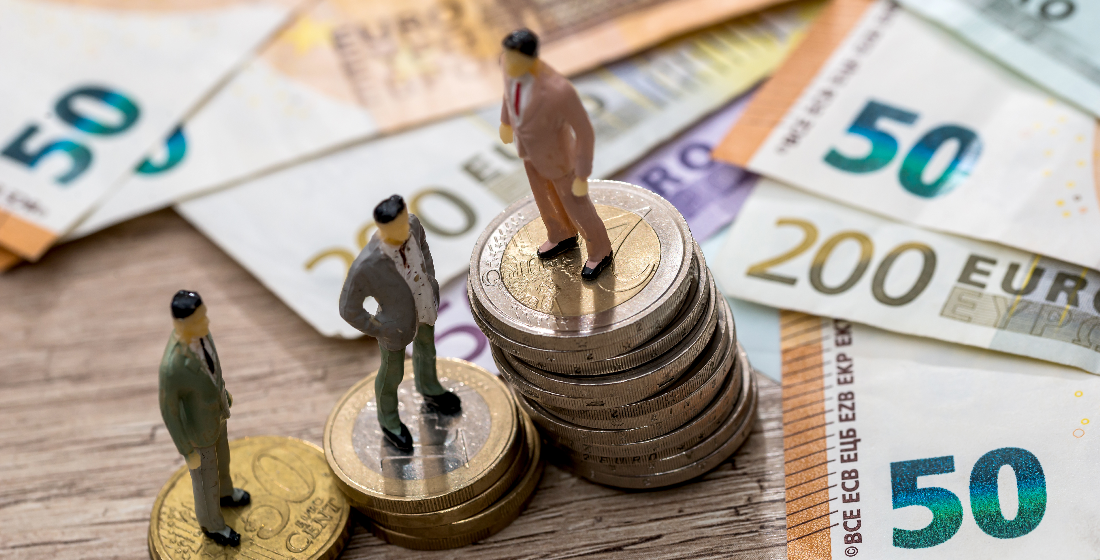 In 2022, Europe ceded leadership of the global project finance market to North America, at least in terms of volumes. North America accounted for just under 37% of global volumes to Europe's 33% in 2022, compared to 25% and 30% in 2021.
It would be easy to use that reversal to create a narrative about a sclerotic Europe that is unable to compete with a dynamic United States in meeting energy security and decarbonisation objectives (leaving Canada to one side for a moment).
Certainly the United States has been willing to pump huge amounts of money into renewables, EVs, critical minerals and newer technologies like hydrogen and carbon capture. It has even, as part of its efforts to build up semiconductor manufacturing capacity, prompted a blockbuster project financing for a chip foundry.
And then there are the structural benefits that the US enjoys, including substantial reserves of natural gas that can be exported to whichever European or Asian customer is most desperate and that require extensive investments in liquefaction capacity. Its solar farms are larger, and its road PPPs are generally more expensive on a per mile basis.
However, Europe still boasts some key advantages. Its offshore wind market is still much more active, and it is extending its leadership with some flagship investments in floating offshore wind. Its social infrastructure market is still much more active, and it has considerable room to grow in digital infrastructure finance. It is still the source of more brownfield financings, with a more developed secondary market in infrastructure assets.
Finally, there's the likely impact of the Ukraine conflict, which will be a drag on the budgets of several member states as they rush to prop up both the Ukrainian government and their own energy markets. But it will likely be the eventual source of huge investment requirements in both midstream and renewables capacity as energy security takes centre stage.
Europe still accounted for more financings than North America in 2022, and generally comprises a wider spread of sectors than North America. And that shows clearly in Proximo's list of awards winners for 2022. The winners cover a wider span of assets, both by sector and by technological maturity.
But at a time when creativity is needed in both structuring and distributing infrastructure credits, this year's winners in Europe continue to stand out globally.
The successful deals and firms have been recognised during a session at Proximo Europe 2023: Financing Infrastructure & The Energy Transition. Congratulations to all of the winners.
Winning deals
Europe Airports Deal of the Year - Athens International Airport Refinancing
This bond refinancing allowed Athens Airport, a joint venture of PSP, Copelouzos Group and the Greek government, to recover from the impact of the COVID-19 pandemic and rationalise its debt structure. It's also a strong vote of confidence in the Greek infrastructure market.
Europe Roads Deal of the Year - Rv.555 Sotra Connection PPP
This large and complex road project is the largest PPP ever in Norway, and one of the largest anywhere in 2022. The entirely NOK-denominated deal included equity bridge loans, milestone bridge loans and direct and covered long-term facilities from both Korean ECAs.
Europe Transport Deal of the Year - Instavolt
EQT's acquisition of EV charging operator Instavolt gave it solid momentum going into the £110 million financing that it closed in June 2022. The financing looks fairly corporate-like, but is non-recourse to the sponsor and features milestone-linked draws.
Europe Digital Infrastructure Deal of the Year - Deutsche Glasfaser
This financing stood out from the slew of German fibre financings by virtue of its size and ESG-linked features. Germany is unlikely to sustain the pace of capital deployment in fibre of the last two years, but the application of ESG features to digital infrastructure financings can only grow more widespread.
Europe Power Deal of the Year - NeuConnect
This large complex, dual-currency financing supported the construction of an interconnection cable that runs through three countries' waters and operates under two different regulatory regimes. Its contribution to the decarbonisation of Europe is likely to be immense.
Europe Emerging Energy Deal of the Year - Provence Grand Large Floating Offshore
This financing is an honorary 2022 deal, because a series of challenges delayed the announcement of financial close past the end of 2021. But this is a huge step forward for the use of non-recourse debt for floating offshore wind assets.
Europe Wind Deal of the Year - Hollandse Kust Zuid Offshore
BASF started the process of reducing its dependence on Russian gas by taking a substantial stake in a Vattenfall-developed offshore wind farm. It then sold down half its stake to Allianz, alongside putting together a competitive project debt package.
Europe Renewables and Overall Europe Deal of the Year - Finerge Portfolio Refinancing
The refinancing of this Iberian renewables portfolio by Igneo Infrastructure Partners involved a genuine leap forward in the structuring of infrastructure portfolio financings. It used a variable amortisation feature that uses forward price curves to adjust leverage and maintain dividend stability.
Winning firms
European Law Firm of the Year - Clifford Chance
A solid performance from a firm with a strong European franchise. It worked on three of 2022's awards, and came a creditable and close second to Allen & Overy in Proximo Intelligence's regional league tables.
European Financial Adviser of the Year - Deutsche Bank
The highlight of Deutsche's year was its M&A-to-project finance mandate for BASF's Hollandse Kust Zuid offshore wind farm, but it also made a strong showing in capital raising for smaller developers and in digital infrastructure in the region.
European Bank of the Year - Santander
Santander clearly benefited from its ability to write large tickets on big brownfield deals, but was active across sectors and countries. It was the number one bank in Europe by volume and deal numbers, and worked on five of the region's eight award winners.
European Sponsor of the Year - EQT
EQT drove 2022's headline transactions in the market's two hottest sectors - digital infrastructure and EVs - with the Deutsche Glasfaser and Instavolt financings. It also continued to establish a strong track record in social infrastructure and conventional renewables, as well as in fundraising, reaching a €21 billion hard cap on its EQT Infrastructure VI fund this February.