Proximo Weekly: MTA's P3 debut
Is smaller ticket asset bundling the way to develop a consistent US P3 pipeline?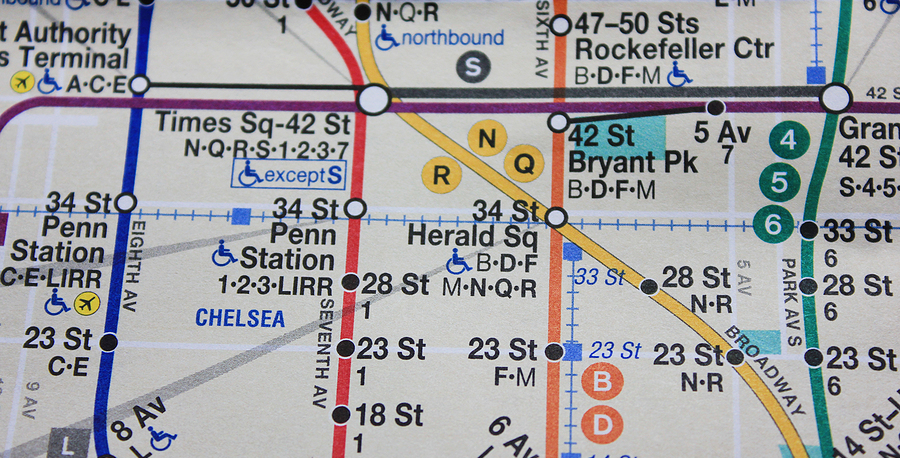 New York's Metropolitan Transportation Authority (MTA) debuted in the P3 market earlier this month, with financial close on the ADA Upgrades at 13 Stations Project, a concession it awarded to Elevated Accessibility Enhancements – a consortium comprising equity investor ASTM North America, Halmar (EPC contractor) and Otis (elevator manufacturer and maintenance) – in 2022.
The debut follows MTA centralising construction from each of its sub-agencies into one construction department. Now a one-stop construction shop, the reorganisation should make it easier for the private sector to partner with the agency on P3 projects.
MTA arguably dipped its toe in the P3 capital pool last year with Transit Wireless – a $600 million 10-year roll-out of mobile coverage in 672 track-km of tunnels and expansion of wifi connectivity to 191 above-ground subway stations, as well as the 21 stations on the Staten Island Railway.
Under that deal the payments MTA currently makes to Transit Wireless for the provision of additional communication services – including leased fibre lines, real-time train arrival information and the Help Points communications network – are phased out and replaced with Transit Wireless earning revenue from mobile phone providers. Transit Wireless will also be able to generate revenue by marketing unused optic fibre capacity to other commercial customers. MTA will take a share of those revenues, in addition to the revenue it already receives from its station wifi agreement. The combined savings to MTA are estimated at $410 million, with total benefits over the life of the agreement of $1 billion-plus in terms of service provided, additional revenue and cost savings.
But the ADA Upgrades deal is clearly the real P3 taster for MTA. The P3 is part of a $5.2 billion MTA programme (included in the 2020-2024 MTA Capital Program) to upgrade station accessibility in line with the Americans With Disabilities Act (ADA). And ASTM is already advancing more options for expanding the MTA P3 menu – notably a P3 for Penn Station, which under a previous non-P3 redevelopment plan, since shelved by property developer Vornado Realty Trust, was estimated at $7 billion. So for ASTM there is a lot more riding on the success of the accessibility P3 than just progress and availability payments.
The accessibility project comprises upgrades and new elevators at 13 stations. Of the 13 stations, eight – Church Avenue, Sheepshead Bay, Rockaway Boulevard, Kings Highway, Woodhaven Boulevard, Steinway Street, Junius Street and Mosholu Parkway – require newly introduced elevators. The other stations –34 Street-Penn Station, Euclid Avenue, 161 Street-Yankee Stadium and 3rd Avenue-149th Street – need existing elevator replacements.
The $754 million project is financed via ASTM equity, progress and availability payments from MTA over the life of the 25-year concession and a $317 million bond package – rated Baa3 by Moody's – issued by New York Transportation Development Corporation (a subsidiary of Empire State Development) on behalf of Elevated Accessibility Enhancements.
The bonds are split between $135.5 million of revenue bonds – series 2023B with a maturity date of 30 June 2051 – and $191.7 million of series 2023A with a 31 October 2027 maturity.
The short-term bonds were issued and sold directly to JP Morgan Chase Bank. The long-term revenue bonds, which carry a coupon of 6.197%, were underwritten by Citigroup (lead), National Bank of Canada Financial, JP Morgan Securities, Loop Capital Markets, Siebert Williams Shank & Co and Ramirez & Co. Harris Beach and Hardwick Law Firm provided co-bond counsel. Hunton Andrews Kurth provided underwriters' counsel, with Norton Rose Fulbright acting for the borrower, Orrick, Herrington & Sutcliffe for MTA and BurgherGray for the issuer.
The revenues underpinning the P3 concession comprise progress and availability payments. During the 3.4-year design and construction period the borrower is eligible to receive $34.5 million periodic progress payments ($69 million in total), a substantial completion payment and final completion payment. The substantial completion payment is $200 million, less the final completion payment, which, subject to punch list caveats, is equal to the lesser of $15 million or more than $5 million.
The $696 million of availability payments contain both a capital availability payment component and a maintenance availability payment component. The post-construction 15-year maintenance period comes with two optional five-year extension options. If MTA does not grant one or more of the extensions it will continue to pay the capital availability payments and a non-extension overhead payment as if both extensions had been granted – subject to the concessionaire having met its performance targets.
The Proximo perspective
The significance of MTA's entry into the P3 market is probably not the deal itself but the assets financed. When the Bipartisan Infrastructure Law was signed in 2021 it was by no means clear if it would stimulate the US P3 market – and arguably it still isn't. The US P3 sector has been dominated by very large one-off sporadic deals in recent years – with little in terms of a consistent deal pipeline (the volume of US P3 deals rose in 2022 on the back of New York's airport P3s, the 495 Express Lanes Northern Extension and PennDOT Major Bridges – but the actual number of deals went down).
Along with MTA, Washington's District Department of Transportation (DDOT) closed its first P3 financing in 2022 – the DC Smart Streetlighting project sponsored by Plenary. And other agencies – IDOT for example – have been issuing RFPs for advisors on P3 procurement programmes. But overall, US P3s are still the exception rather than the rule.
But there is a commonality between the MTA and DDOT deals that potentially bodes well for a more consistent US P3 pipeline – the procurement of smaller ticket assets via bundling into much larger volume availability-based concessions. And the concessions are part of ongoing procurement programmes, a signal that US P3 may be moving from once in a lifetime mega-projects to sectors where deal flow is more constant.
Selected news articles from Proximo last week
BlackRock and AT&T close fibre financing
BlackRock and AT&T have reached financial close on a financing for their Gigapower fibre joint venture.
Portugal to target 1GW in first offshore wind lease auction
Portugal is planning to target at least 1GW of projects in its first auction of licences to build offshore wind farms, set to be launched by year-end.
HKMC issues first infrastructure loan-backed securities
Hong Kong Mortgage Corporation Limited (HKMC) has completed its first issuance of infrastructure loan-backed securities under its pilot scheme.
Kuwait reissues tenders for two IWPP projects
The Kuwaiti authorities have cancelled two tenders for integrated water and power projects (IWPPs) and reissued them to qualified bidders.
Solek secures $379m Chilean solar portfolio
Solek has secured $379 million in financing for its portfolio of utility-scale and PMGD solar plants in the Central Region of Chile.
The Proximo Intelligence subscription
Join our community of project finance professionals to get unrivalled access to unique analysis, market data and a global portfolio of expert industry events in the energy and infrastructure space. Click here to find out more