Perspective
24 March 2023
Proximo Weekly: Monsoon Wind puts Laos on developers' radar
The landmark and heavily DFI-backed Monsoon Wind transaction in Laos provides a foundation for further international bank and sponsor involvement in this fledgling sector. But there is a long way to go before the market reaches pure commercial bankability.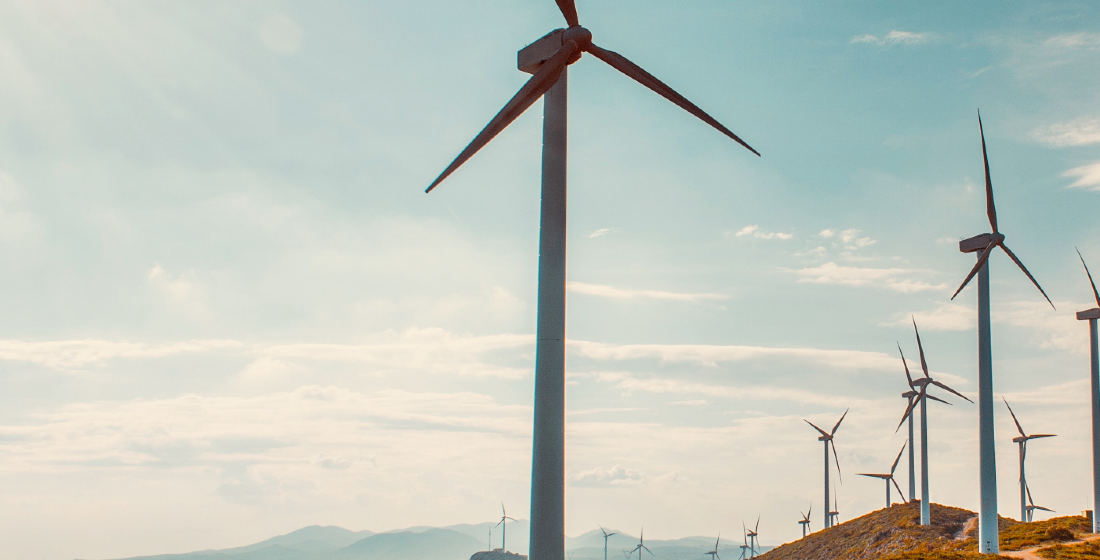 Sponsors of the 600MW Monsoon onshore wind power project in Laos – Thailand-based Impact Electrons Siam (IES), BCPG, STP&I, Mitsubishi, ACEN and SMP Consultation Sole – signed a $692.55 million heavily DFI-backed financing to fund the scheme earlier this month.
The project, located in the southern region of Laos, will export and sell power to neighbouring Vietnam and includes 133 wind turbines and a 500kv transmission line. It also marks the largest wind power plant in Southeast Asia, the first in Laos, and the largest syndicated renewable project financing transaction among ASEAN countries to date.
Structured via project vehicle Impact Energy Asia Development, the scheme – which has a total cost close to $1 billion – is on a 1.1-1.5km elevation plateau in the Sekong and Attapeu provinces and will supply electricity to Vietnam.
ADB acted as sole mandated lead arranger and bookrunner for the financing, which comprises a $100 million A loan from ADB's ordinary capital resources alongside $382.55 million in parallel loans, a $150 million syndicated B loan and $60 million in concessional financing.
The concessional financing administered by ADB comprises $20 million from JICA's Leading Asia's Private Infrastructure Fund (LEAP), $30 million from the Canadian Climate Fund for the Private Sector in Asia (CFPS, CFPS II) and a $10 million grant from ADB's Asian Development Fund-Private Sector Window.
The concessional package had a 21-year tenor and both increased the debt service reserve account from 6 months to 12 months and set up a curtailment reserve account – an essential component for reducing infeed from the plant and lessening stresses on the existing transmission grid. According to a source close to the project, the concessional tranche was critical in making the project bankable for commercial investors.
The A loan has a 19-year tenor and comprises $100 million from ADB and $382.55 million in parallel loans, including $120 million from JICA, $100 million from Kasikorn Bank, $72.55 million from AIIB, $60 million from the Export-Import Bank of Thailand, and $30 million from the Hong Kong Mortgage Corporation Limited. The B loan has a 17-year tenor and comprises $100 million from Siam Commercial Bank and $50 million from SMBC. The average margin for both tranches was 300bp over Sofr.
IES is leading the consortium while BCPG is the majority stakeholder. A second source close to the project said STP&I is not injecting equity capital despite holding a stake. ACEN and SMP Consultation Sole were brought on as new equity partners, joining later in December 2022. It was made clear by another source that the two late joiners were brought on to further solidify the credibility of the sponsor list, with ACEN adding comfort as a "solid Asian blue-chip sponsor".
In July 2021, the SPV and state-owned Vietnam Electricity (EVN) signed a 25-year PPA with a $0.0695/kWh tariff price. Denmark-based Vestas is the wind turbine supplier following the signing of an EPC contract in May 2016 while Power China International is the EPC contractor. Commercial operation is scheduled for 2025.
The Proximo perspective
Pathfinder deals are always a struggle to create lender comfort and it is clear DFI financing has been vital in securing this cross-border project. When asked what the debt pricing might have looked like without DFI participation, one source said it would have been 0 as the transaction simply would not have taken place without.
Arguably Laos' wind sector is entering project finance adolescence with heavy DFI support. The commercial banks on the 17-year uncovered portion – SMBC and Siam Commercial Bank – shouldered a tenor with just two years less maturity than the 19-year DFI element, which would have provided some comfort to these lenders. And those banks also had the indirect benefit of coming in alongside direct loans on other tranches from the ADB, JICA and the AIIB.
But achieving further pricing evolutions while scaling back DFI support and upping the uncovered commercial bank portion of debt stapled to schemes in the Laos offshore wind sector is going to be a challenge – especially given heightened geopolitical instability perceived by commercial banks globally.
ADB already had significant relationships with both countries, having been active in providing sovereign loans to the governments of both Laos and Vietnam. Closing on a cross-border project is difficult and requires not just strong financing but also bi-national willingness.
There is little doubt that the Monsoon deal sets a new financial precedent for future wind deals in Laos. But it will also very likely prompt more sponsors to look at the Laos wind market with more appetite going forward.
Selected news articles from Proximo last week
Sempra takes FID for Port Arthur LNG Phase 1
Sempra Infrastructure Partners has taken the final investment decision for the development, construction and operation of the Port Arthur LNG Phase 1 project.
EnBW sells stakes in He Dreiht
EnBW has taken the final investment decision for its 960MW He Dreiht offshore wind farm located 85km northwest of Borkum in the German North Sea.
Syrdarya II project loan signed
Lenders have signed the loan agreements for Enersok's Syrdarya II 1580MW CCGT project located in Syrdarya region, Uzbekistan.
Details of REIPPP Round 6 lenders emerge
Information has come to light regarding the banks lending to renewable energy projects forming part of Bid Window 6 of South Africa's Renewable Energy Independent Power Producer Procurement (REIPPP) programme.
SOUTH AMERICA
AES plans 379MW solar project in Chile
AES Andes is planning a 379MW solar farm co-located with a 542MW battery energy storage system (BESS) in Chile's Atacama Desert.
The Proximo Intelligence subscription
Join our community of project finance professionals to get unrivalled access to unique analysis, market data and a global portfolio of expert industry events in the energy and infrastructure space. Click here to find out more