Perspective
14 March 2023
Proximo Middle East & Africa Awards 2022: A taste of the future
In:
Power, Renewables, Telecoms and Communications, Transport, Waste and water
Region:
Middle East & Africa
The deals and players that moved the market and point to state-owned enterprises learning the value of flexibility and creativity.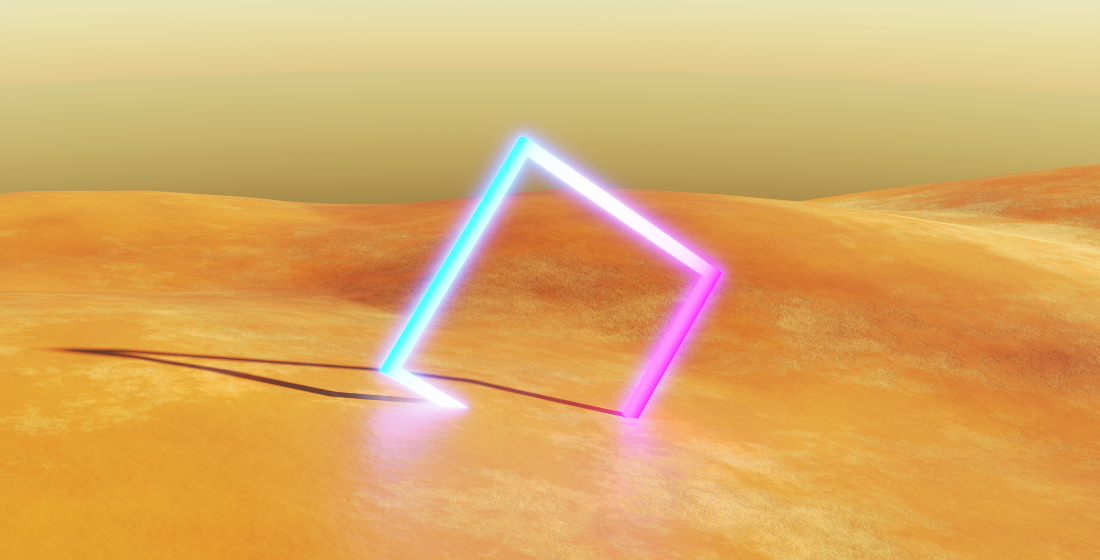 It is very easy to be cynical about oil-rich economies' devotion to the energy transition. After a year in which both oil and gas prices rose to multi-year highs and national oil companies' balance sheets swelled, investment in renewables looks at best underwhelming and at worst like window dressing.
But the oil riches that have fuelled development in the GCC region - and the project finance structures that have evolved to meet the needs of LNG exports and desalination - have left its sponsors and governments well-placed to make investments in transition assets and economies. The artists' impressions of the 170km city of the future might be attracting all the attention, but the financial plumbing necessary to transition Gulf economies from hydrocarbons to renewables is already being installed.
There were some high-profile financings in oil and gas in the region - most notably the financings and refinancings for financial sponsors' acquisitions of stakes in the pipeline operations of both ADNOC and Aramco. But the most interesting transactions have involved feats of physical as well as financial engineering and point to new uses and lower carbon footprints for existing assets.
In renewables, Africa, and particularly South Africa, took the lead. This spike in activity happened in spite of the well-publicised problems affecting South Africa's state-owned utility Eskom. Indeed, the headline financings in 2022 involved decoupling the fortunes of renewables projects from Eskom by wheeling renewable power to corporate offtakers.
Proximo's awards in the Middle East and Africa region recognised transactions that either adjusted to the new realities of project and infrastructure finance or actively shaped them. The awards were presented at a special session at the MENA 2023: Project, Agency & Development Finance event, co-hosted by Proximo and its sister publications TXF and Uxolo.
The full list of winners is below:
Middle East & Africa Solar - SOLA Tronox
This is the largest solar project to be procured and financed under South Africa's wheeling framework. It involves a large mining corporate - Tronox - buying power from a project sponsored by SOLA and African Rainbow Energy, with power delivered by the network owned by South Africa's national power utility Eskom. The financing's arrangers were ABSA, the DBSA, Nedbank, and Standard Bank.
Middle East & Africa Wind - Amunet Wind
This large and complex project and export financing for a 505MW wind farm in Egypt was a rare joint financing for JBIC, NEXI, and the IFC. It supported a project that was able to supply power to Egyptian Electricity Transmission Company at an unprecedented low of $0.03 per kWh. AMEA Power and Sumitomo Corporation have set a new benchmark for Egyptian renewables.
Middle East & Africa Emerging Energy - Kenhardt Solar & Storage
Scatec and H1 Holdings closed the first financing ever for power storage assets in South Africa, with the Kenhardt 1, 2, and 3 solar/storage assets. Standard Bank and BII got comfortable with storage technology, Kenhardt's development history, and the country's sometimes troubled power sector. It will pave the way for greater commercial bank support for storage.
Middle East & Africa Transport - CDPQ Jebel Ali Port Acquisition
Bookrunners JP Morgan, Citi, Deutsche Bank, Emirates National Bank of Dubai, First Abu Dhabi Bank, and Standard Chartered put together a large, but well-received $2.5 billion debt package backing CDPQ's acquisition of a 21.8% stake in the Jebel Ali Port, the Jebel Ali Free Zone, and the National Industries Park in Dubai. The bold acquisition of a stake in DP World's crown jewels attracted strong demand in syndication.
Middle East & Africa PPP - Shuaibah 3 IWP
The replacement of the Shuaibah IWPP oil-fired project with the solar-powered Shuaibah 3 IWP project involved two separate financings and is a template for the conversion of legacy fossil-fired assets across the region. It includes a financing that will allow Saudi IWPP to be retired early and a construction facility for the new IWP. ACWA and Badeel are building the new plant, while the existing plant's sponsors are ACWA Power, PIF, SEC, Khazanah, TNB, and Malakoff. The lead arrangers of the IWP financing were Warba, KDB, ICBC, Saudi Investment Bank, Bank of China, Saudi National Bank, Abu Dhabi Islamic Bank, MUFG, and Standard Chartered, while the IWPP lenders were Societe Generale, ADCB, Banque Saudi Fransi, Riyad Bank, and Al Rajhi.
Middle East & Africa Digital Infrastructure - Quantum Switch Tamasuk
This was the first limited recourse financing for a data centre in Saudi Arabia - and a pathfinder for digital infrastructure finance in the region - for a project located at King Salman Energy Park in Dammam. Natixis, Riyad Bank, and Allianz Trade put together a competitive debt package for Saudi infrastructure national champion Tamsuk Holdings and UK developer Quantum Switch.
Middle East & Africa Power and Overall Middle East and Africa - ADNOC Lightning Offshore Transmission
ADNOC moved to decarbonise its upstream oil & gas operations by creating a joint venture with Taqa, KEPCO, Kyushu Electric, and EDF to supply its fields with power generated onshore via a $5 billion subsea high-voltage direct current line. The $3.2 billion in debt featured direct loans from JBIC and KEXIM and a commercial bank tranche from Mizuho, SMBC, BNP Paribas and Standard Chartered. The facility will reduce the operations' carbon footprint by 30% and highlights best practice in rewiring the GCC's energy infrastructure.
Law Firm of the Year - Allen & Overy
Allen & Overy combined work on big-ticket Middle East financings with pathfinder deals in Africa. It ran a very close second in Proximo's legal league tables. Its size and spread of expertise - the firm's deals included SOLA Tronox, Jebel Ali, and Quantum Switch Tamasuk - make it the firm to watch across the region.
Financial Adviser of the Year - Cranmore Partners
Cranmore Partners, an advisory firm with deep roots in Middle Eastern project finance, cemented its reputation as a go-to firm for the region's top-tier corporates with its mandate on the Zarafshan wind project in Uzbekistan and ongoing work on SPPC's independent power project programme, along with several water and waste procurements.
Bank of the Year - Standard Chartered
This lender's combined work featured in more Proximo awards than any other bank with a top-three placing in the league tables. Notably, Standard Chartered participated in the Amunet, Jebel Ali, Lightning, and Shuaibah 3 IWP financings and held leading roles in all four deals.
Sponsor of the Year - EIG
EIG made a bold entrance into the Middle Eastern market when it led the $12.4 billion acquisition of 49% of Aramco's oil pipeline assets in 2021. In January 2022, it faced down difficult market conditions with a $2.5 billion bond issuance that paid down a quarter of the acquisition's bridge loan.