Perspective
02 March 2023
Proximo Latin America Awards 2022: Flexible and responsible financing
The stand-out deals in the region gave borrowers room to grow, highlighted their social and environmental responsibility, and sold down strongly in difficult markets.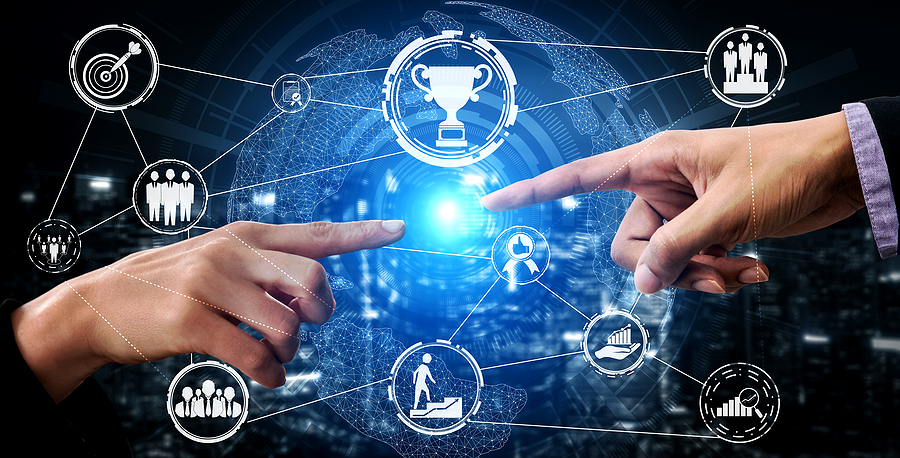 Acquisition financings dominated the list of Proximo's award winners from 2022. Five of the 11 Deals of the Year winners were acquisitions, while another three were refinancings. That does speak a little to a market without plentiful greenfield opportunities.
But four of the winners, while primarily brownfield, included features that supported additional capex, pointing to a regional lending community that is getting much more comfortable with giving sponsors and their portfolio companies capacity to grow their portfolios. These additional elements are as yet small, but this flexibility goes beyond the bank market and extends to at least one private placement.
There are also some complex assets that reached financial close, including the PPP for Line 6 of the São Paulo Metro and the Fontibón Electric Bus Fleet in Bogotá. This year's mining winner, for Horizonte Minerals' Araguaia nickel mine, combined tranches with support from EKF and Finnvera to set an export finance benchmark.
The winning deals - and winning firms - were recognised at an awards dinner at the Proximo Latin America Energy, Infrastructure & Development Finance 2023 event in Miami. The full list of winners, together with links to their entries at Tag My Deals, the social data platform that powers Proximo's data, are below.
Latin America PPP - São Paulo Metro Line 6 PPP
The financing for Line 6 of the São Paulo Metro would have been notable simply for the return of the concession from a near-death experience and its legal resurrection. But in addition, the financing structure sees Brazilian development bank BNDES taking on non-recourse construction risk - thanks to a package of multi-currency guarantees from a group of international commercial banks.
Latin America LNG - EIG/Fluxys GNL Quintero Acquisition
EIG's second major investment in Chile's infrastructure sector was the acquisition, alongside Belgian midstream operator Fluxys, of control of the LNG terminal responsible for two-thirds of the country's gas imports. The $700 million holdco financing for the acquisition featured a 54% balloon payment, but sold down strongly to nine banks
Latin America Roads - Rumichaca-Pasto 4G Refinancing
Colombia's largest 4G road refinancing featured six separate tranches, including a 144A dollar bond, long, short and standby dollar bank pieces, and two local currency facilities. Sponsors Sacyr and Sudinco also obtained a social bond label for the transaction, which highlights the benefits of post-construction refinancing strategies in the Colombian market.
Latin America Ports - Salaverry Port
The refinancing of the mini-perm debt package that funded construction of Peru's Salaverry Port was the first appearance of the A-B bond structure in the country. The IDB Invest-supported transaction resulted in a debt structure more aligned with the long-term concession's revenue profile.
Latin America Solar - CarbonFree Chile Distributed Solar Portfolio
The largest private placement to date for a Chilean PMGD distributed solar portfolio required a wider distribution strategy than has been typical in the market - including getting a rating. Connor, Clark & Lunn Infrastructure and CarbonFree Technology together set a new benchmark for long-dated financing for Chilean solar.
Latin America Renewables - GIP Atlas Renewable Energy Acquisition
Atlas Renewable Energy had already acquired a good reputation as a developer and buyer of wind and solar capacity in Brazil, Chile and Mexico. So GIP had to assemble an aggressive debt package to support its acquisition of Atlas and its 2,298MW portfolio from Actis. The eventual green-labelled holdco financing structure included a revolving capex facility and syndicated deal contingent hedges.
Latin America Mining - Araguaia Nickel Mine
Horizonte Minerals aims to exploit the growing demand from the steel and battery industries by becoming a top-tier nickel producer. This well-received multi-sourced debt package for the Araguaia mine in Brazil - which required careful intercreditor documentation - set it on its way in style.
Latin America Emerging Energy - Fontibón Electric Bus Fleet
Electric bus fleets in Latin America are expanding at a rapid rate. The financing for a 172-strong fleet in Fontibón, in south-western Bogotá, is one of the smaller debt packages to close in recent years, but managed to source a commercial bank piece for a Colombian transit asset.
Latin America Digital Infrastructure - Phoenix Tower WOM Acquisition
This $2 billion jumbo corporate refinancing folded in the acquisition of the WOM tower portfolio in Chile by the Blackstone-sponsored Phoenix Tower International. But it also featured a delayed draw component that can be used to fund additional tower acquisitions in the region.
Latin America Acquisition - Saesa Enel Transmisión Chile Acquisition
The bank debt package that Grupo Saesa - controlled by Ontario Teachers' Pension Plan and Alberta Investment Management Corporation - put together to buy Enel's Chilean transmission assets rivalled the largest deals in the Chilean wires sector. It was split into dollar and Chilean peso tranches to support an ambitious capex programme.
Latin America Bond - Innergex Aela Acquisition
Canadian independent power producer Innergex closed a well-supported green bond and loan package to support its acquisition of 332MW of wind capacity in Chile, refinance the portfolio's debt, and add a battery storage project. It sold down to seven investors, despite featuring both merchant risk and a delayed draw component.
Latin America Bank of the Year - SMBC
SMBC combined a strong showing in lending, advisory and capital markets work with lead-left involvement in a clutch of award-winning transactions. Its track record included Saesa/Enel, GIP/Atlas, EIG/Quintero and Line 6 from the list above, as well as Termonorte, Amanecer and Tierra Mojada.
Latin America Sponsor of the Year - Sacyr
The Rumichaca-Pasto refinancing was only one highlight of 2022 for Sacyr. It closed financings in five different Latin American countries, including the landmark Ferrocarril Central refinancing in Uruguay. It also expanded and deepened its use of social labelling in infrastructure financings.
Latin America Law Firm of the Year - White & Case
White & Case is currently on top of the 2022 Latin America project finance league tables, with an 11% market share, and advised on five of the region's 11 award-winning deals - a picture of complete market domination. Its roles included both dollar and local currency deals, both greenfield and brownfield transactions, and both bank and bond financings.
Latin America Financial Adviser of the Year - Astris Finance
Astris is a repeat winner in 2022, thanks to stand-out work on the Fontibon electric bus PPP, Colombian national oil company Ecopetrol's debut solar PV deal, and Vinci's expansion of its infrastructure portfolio in Brazil with its Entrevias acquisition.