Perspective
24 February 2023
Proximo Weekly: Can Taiwan get its offshore mojo back?
Taiwan, Asia's leading offshore wind market, may have lost some of the polish on its project credentials recently, but its far from tarnished permanently.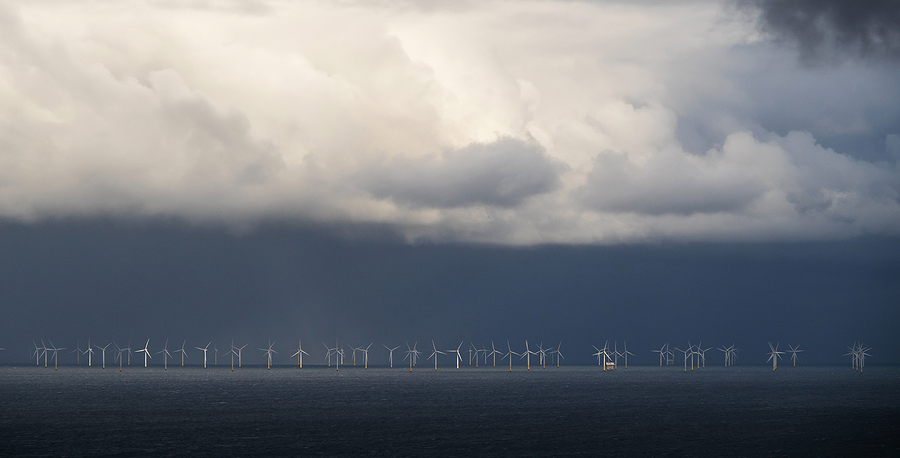 All offshore wind markets are struggling with inflation – rising construction costs (up by around 25% in the past year) and rising cost of debt – but some Taiwanese projects appear to be taking a harder hit than most, particularly in terms of construction delays and technical problems.
Rising construction costs and declining profitability have prompted JERA to offload its stake in the 2GW Formosa 3 project to TotalEnergies and Corio Generation, both of which clearly disagree about the project's prospects.
But the story that has sent the most ripples through the market is the spiralling costs caused by construction delays at the flagship 640MW Yunlin project. The project is now so heavily delayed that its sponsors are having to rejig the 2019 project financing of the scheme.
Sponsored by Yunneng Wind – a consortium led by Wpd's offshore wind operation which has since been sold to GIP and renamed Skyborn Renewables – the Yunlin project was meant to be operational in 2021. A combination of global pandemic and monopile losses in the soft seabed – suffered by both the original contractor Sapura and its replacement NPCC – have caused serious delays, along with a host of other issues.
The project is now years behind schedule and only 20% complete, and faces the additional problem of Taiwan having a very limited climate window for wind turbine installation – April to September. Consequently, every delay puts Yunlin it into further competition with other projects in the pipeline – Zhong Neng, Taipower Phase 2, Hai Long, and Greater Changhua 2b for example – for limited port and construction vessel capacity.
The original Yunlin project financing was a $3 billion equivalent locally denominated 18-year ECA-backed facility. To overcome the problems caused by delays to the scheme a number of options have been tabled including a two-year extension to the tenor of the 18-year debt; an injection of fresh equity; an extension to the PPA by the government (unlikely) and waiving any penalties for the delays (more likely); and ECAs – Atradius, Euler Hermes, and EKF – pushing out the tenor envelope.
The sponsors and the Taiwanese government began discussions to rescue the project in October 2022. The 19 original lenders have since formed a working group and hired external consultants for the restructuring – there is a potential haircut for lenders if the debt is restructured.
The Taiwanese government is attempting to salve offshore wind developer and lender concerns by becoming more relaxed on penalties for completion delays. Taiwan's Ministry of Economic Affairs (MOEA) has added to the scenarios that will be considered force majeure in the concession agreement for projects awarded under its recent Phase 1 of the Round 3 tender for 3GW of offshore wind.
Force majeure scenarios now include bad weather, delays in ancillary infrastructure construction and further regulatory and legal changes, and will not generate penalties for construction completion delays. Developers will be able to apply for extensions to the initially agreed commercial operation date, albeit subject to supplying detailed information on the cause of the delay.
The move will be welcomed by the bidders in Phase 1 Round 3 which include Copenhagen Infrastructure Partners (CIP) with the 500MW Taichung Fengmiao project; the 600MW Haiding 2 project to be developed by Corio Generation and JERA; the 500MW CanWind to be developed by Northland Power; Formosa 4, to be developed by Synera Renewable Energy; the 440MW Huan-Yang scheme to be developed by Taiya Renewable Energy and EDF Renewables; the 300MW Haixia project, to be developed by Skyborn Renewables and LeaLea Group; and the 165MW Datian project, to be developed by Skyborn Renewables.
Selected news articles from Proximo last week
US proposes Gulf of Mexico wind lease sale
The US Department of the Interior is proposing the first-ever offshore wind lease sale in the Gulf of Mexico.
EIP completes financing for acquisition of Fluxys stake
Macquarie Asset Management has provided Energy Infrastructure Partners (EIP) with debt financing to facilitate its acquisition of a minority stake in Fluxys.
Atmos closes portfolio refinancing
Atmos Renewables has closed on a refinancing of its renewables portfolio in Australia.The deal consolidates existing asset-level debt across a large part of Atmos' portfolio.
US Ex-Im enters $500m partnership with Oman
US Ex-Im has signed a $500 million MoU with the Ministry of Finance of Oman.
SOUTH AMERICA
AES Chile proposes $800m hybrid plant with storage
AES Chile has submitted its Environmental Impact Assessment (EIA) for the Pampas Hybrid Park located in the Antofagasta region.
The Proximo Intelligence subscription
Join our community of project finance professionals to get unrivalled access to unique analysis, market data and a global portfolio of expert industry events in the energy and infrastructure space. Click here to find out more