Perspective
16 February 2023
Proximo Weekly: Will Barcelona FC's stadium bond hit the back of the net?
In:
Social infrastructure
Barcelona FC is tapping the US private placement market for all of the debt required for its €1.5bn stadium project. Could the scale of the issue set a new precedent for how European and US stadia are financed?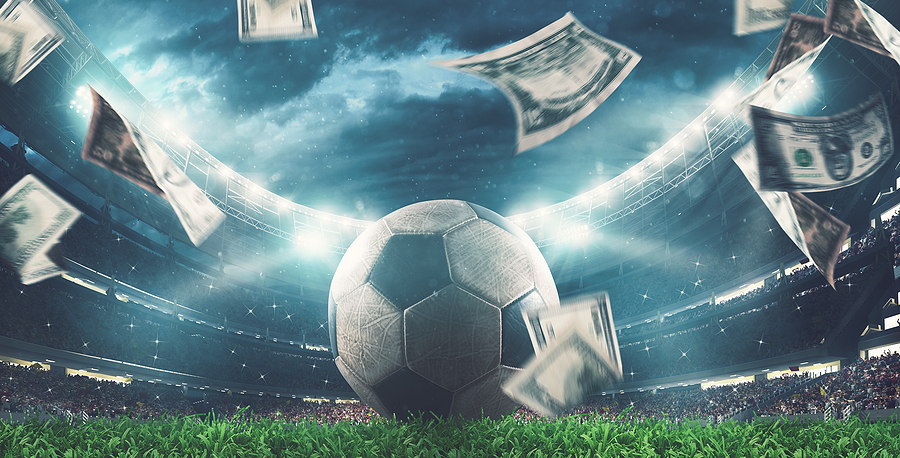 Despite Barcelona FC's recent debt problems – and it has had a lot – KBRA has given a preliminary rating of BBB+ to the club's €1.5 billion Espai Barca stadium financing. And according to Barcelona FC president Joan Laporta, the debt package will be in place by 31 March.
The private placement – which is being led by JP Morgan Chase and Goldman Sachs and which Sustainalytics has awarded a green bond label – will comprise three €500 million tranches of senior notes maturing in 2032, 2045, and 2052 respectively.
Tranche 1 has a bullet maturity of 30 June 2032 and therefore comes with some negligible refinancing risk. Tranche 2, which matures on 30 June 2045, will fully amortise over its term. And tranche 3, which is interest-only until 2045, will also fully amortise before its maturity on 30 June 2052.
Each tranche of notes will be drawn at financial close, although the club will consider structuring a portion of the notes with a delayed draw, depending on market conditions.
The transaction's structure is not typical of traditional project financings. As KBRA notes, "the issuer will be a fondo de titulizacionde activos (FTA), a Spanish bankruptcy-remote special-purpose vehicle that does not have a separate legal personality from the club. Through a purchase and sale agreement (PSA), the issuer will purchase the rights to certain revenue streams from the club that will form the basis for the financing.
"Unlike typical stadium project financings, noteholders do not have any direct security over any of the issuer's or the club's assets, including the revenues and the stadium. Although the structure does not follow a traditional approach, KBRA believes it provides similar protections to investors as in typical project financings due to both the statutory protections provided to investors under Spanish securitisation laws, as well as the financing covenants, which are stricter than in typical project financings. The financing documents otherwise include generally market standard covenants, including with respect to additional debt, modifications to project documents, insurance requirements, and a six-month DSRA that will be funded after completion."
The Espai Barca project comprises the expansion and upgrade of the existing Camp Nou stadium to 105,000 capacity and construction of a new museum – both by end of December 2025 – and general improvements to the surrounding campus.
During the construction period Barcelona FC will play at the Olympic Stadium for at least the 2023/24 season, with an option to also play a full second season there. When the club returns to Camp Nou in February 2025 there will be at least 50,000 seats (including 1,000 VIP seats) available. Final works will be completed by July 2026, while the team is in situ.
The construction timescale is very significant for the project sponsor because, as Laporta recently said, ""every season we are away means a loss of around €93 million for the club." It is estimated that the redeveloped Camp Nou could generate €346 million in income per season.
Limak has been awarded the guaranteed maximum price EPC contract for the project and will be monitored by JLL, which is independent engineer.
The €1.5 billion total project cost includes pre-development costs and €247 million available for contingencies and/or non-core works. According to KBRA the construction contract totals €960 million and is split between construction costs of €850 million, €23 million of contractor fees and a contingency inside the contract of €87 million.
There is also €63 million of direct contingency outside the contract and a further €97.2 million earmarked for other phases/non-core works that can be diverted to the main construction work. These funds can only be allocated to the other works if JLL certifies that the remaining contingency is sufficient to complete the main works. This is in addition to €36 million earmarked for the Espai Barca campus works, which commence in January 2025 but which can be deferred if necessary.
The Proximo perspective
The Espai Barca financing is likely to be distributed in the US private placement market – an irony that will not be lost on the many US local authorities that have been asked by sports team owners to allocate them tax-exempt capacity to help fund new facilities.
With the threat of US team owners looking to new locations, sometimes in the suburbs, for the best deal available, some local authorities have upped the funding ante in a bid to make sure teams stay put. Last year New York Governor Kathy Hochul signed off on $850 million of state and county support for the $1.4 billion Buffalo Bills stadium. That record now looks set to be broken by the Tennessee Titans with a planned $2.1 billion new stadium deal, which if it goes ahead will be supported with a record-breaking $1.26 billion of public funding.
The US and Europe can be very different markets – for example Barcelona FC is owned by its 144,000 club members (socios), so it isn't going to be moving away from Barcelona. And although some European team owners can operate with little regard to the feelings of their fans – witness the £520 million in debt that the Glazer family layered onto the previously well-performing and debt-free Manchester United – European fan bases still exert huge influence over clubs, given the very reliable income streams they represent.
The capex required for US stadium and arena projects also normally dwarfs their European counterparts: for example, in 2019 UK football club Tottenham Hotspur closed on £637 million ($791 million) of combined US private placement and bank debt to refinance a £400 million short term loan from Bank of America Merrill Lynch, Goldman Sachs and HSBC that funded construction of its new stadium in London.
But the Barcelona FC deal is firmly US-scale – its investment volume is $200 million bigger than the Buffalo Bills stadium. And if Barcelona FC can meets all its requirement for competitive long-term debt from the US private placement market – and it probably will because US investors tend to view European clubs as having undervalued income streams – it begs the question of why US sports teams of similar creditworthiness can't do the same. The most obvious answer – that US owners find it much easier to move teams between cities if they don't get what they ask for – suggests taxpayer support for US stadia is sometimes more about what owners can get away with than what they need.
Still, if a European stadium deal of this size pulls in cheap long-term debt from the US market, more major European teams are likely to follow: Manchester United is desperately in need of a new stadium and cost of a full rebuild has been put at £1 billion. Of course that would require the departure of the Glazers – but all bad things eventually come to an end.
Selected news articles from Proximo last week
US Treasury restarts advanced energy tax credit scheme
The US Treasury Department has announced that clean energy projects that expand domestic manufacturing will soon be able to apply for the advanced energy tax credit.
INEOS' Project One pulls in 20-plus lenders
INEOS Olefins Belgium has closed on the partially ECA-backed debt facilities for its €4 billion Project One greenfield olefins complex in Antwerp.
Lotte Group close to financing for Indonesia petchem project
Lotte Group is expected to sign a $2.4 billion ECA-backed deal for a petrochemicals plant in Indonesia later this month.
Several SWPC water and sewage projects out to banks
A number of water and sewage treatment projects procured in Saudi Arabia by Saudi Water Partnership Company are out to banks, according to market sources with knowledge of the projects.
SOUTH AMERICA
IDB preparing $800m for second stage of 1890MW hydroelectric upgrade
IDB is considering an $800 million conditional credit line for the second phase of the Salto Grande Hydroelectric Complex modernisation project.
The Proximo Intelligence subscription
Join our community of project finance professionals to get unrivalled access to unique analysis, market data and a global portfolio of expert industry events in the energy and infrastructure space. Click here to find out more