Perspective
20 January 2023
Proximo Weekly: Choppy tides
Large-scale UK tidal is still a long way from providing a persuasive cost of power argument, and even further from bankability. But small-scale tidal stream is at least attracting CfDs and may yet become a bankable niche.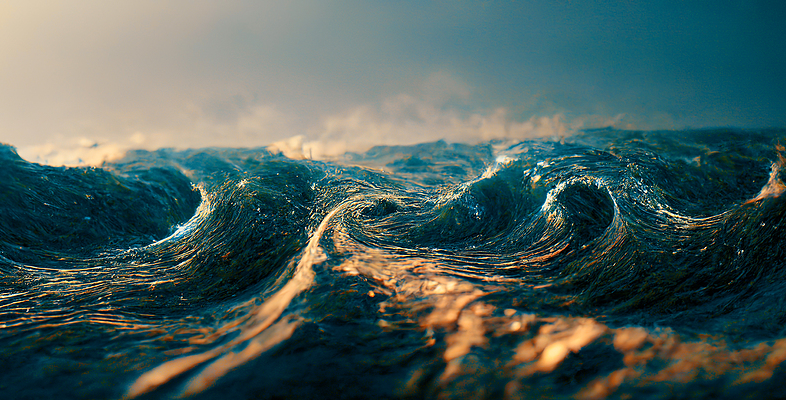 Some renewable energy technologies get to bankability much faster than expected – for instance battery storage and offshore wind. But others languish in a never-ending feasibility stage. Perhaps the most obvious example is tidal power. The attraction is clear – reliable consistent flows of water created by the gravitational pull of the moon. But the constraints on development are persistent, and show no signs of going away.
Tidal power generally comprises either small-scale turbines located on the bed of or within tidal bodies of water, or large-scale installations that trap incoming tides, and use retreating tides to power turbines. The second use case has so far attracted the most attention – and the most criticism.
The large-scale barrage or lagoon projects are often located in ecologically sensitive coastal regions, often where avian and aquatic populations are endangered. The disruption from the construction and operation of large-scale tidal facilities could be immense.
The civil engineering challenges attached to the technology are also large, and the costs attached to tidal power are stubbornly high. Even as onshore and offshore wind and solar PV costs continue to decline (solar thermal and floating offshore are still works in progress), tidal shows few signs yet of coming down.
The proposed – and now stalled – Swansea Tidal Lagoon had a projected capacity of 320MW and capital cost of £1.3 billion. The cost – around £4 million per MW compared to a little over £7.5 million for the Dogger Bank C wind farm – was not prohibitive. The developer Tidal Lagoon Power suggested in 2016 that the Swansea project would have a levelised cost of electricity of £25 per MWh, with a follow-up in Cardiff hitting below £8 per MWh. An independent 2021 study was less generous, suggesting that tidal's LCOE was nearer £240 per MWh, compared to offshore's £150.
The tidal developers' cost estimates have not been persuasive enough. The UK's then prime minister, Theresa May, declined to offer the Swansea project a contract-for-difference in 2018, saying that the project did not offer value for money. The project limped along until the UK's High Court ruled in December 2022 that the permitting for the project, which had been granted in 2015, was no longer valid.
Since the decision came down the developer has so far said only that it was reviewing its options. Updates to its website and social media accounts ceased in 2020. There was a glimmer of hope from the UK's House of Commons' Environmental Audit Committee, which argued this month that the UK's plentiful tidal resources, and the dispatch profile of tidal, meant that it needed to be taken more seriously on energy security grounds.
But the cost arguments are still far from convincing. While PV and offshore wind have generally graduated from needing plentiful government support, cost improvements have generally come down to incremental advances in supply chains and manufacturing processes. Even the largest offshore turbines can be perfected and manufactured in bulk.
The Proximo perspective
Even the most optimistic proponents of tidal would have to concede that projects are lumpy, bespoke, and very location specific. As such, they are likely to have much more in common with nuclear, where cost decreases have so far proved elusive, than other renewables. Nuclear proponents have taken note – with the latest generation of small modular reactors designed to be installed as large numbers of small units, even if the efficiency gains are far from spectacular.
Tidal costs may yet come down. TechnipFMC is leading the £10 million MAXBlade project – a scheme to produce the world's largest tidal rotor blade (13 metres), thereby increasing the area harnessed to generate power by 70% and bringing down tidal power costs. But the project has only just launched and will involve a two-year design and development phase, followed by an 18-month build and advanced structural testing. So even if it does bring down tidal power costs, a bankable project is still at least five years away.
The happy medium for tidal may yet be the first application mentioned in this note – large numbers of small turbines capturing tidal flows without the benefit of a large barrage. This technology – sometimes called tidal stream – has managed to attract CfD allocations from the UK government, though commercial bank support is still a little way off.
After bringing a 6MW pilot phase of the MeyGen project in Scotland online in 2018, developer SIMEC Atlantis Energy has won a CfD for a 28MW phase 2. In November 2022 it retained Lumin Capital, a boutique founded by several former commodities banks, as adviser on the phase 2 financing.
With a construction risk profile that looks a lot more like offshore wind than nuclear, tidal stream energy could take over from tidal barrages as the technology that springs to mind when bankers think of financing tidal.
Selected news articles from Proximo last week
Sarah Schick killed in tragic accident
Sarah Schick, head of P3 for North America at Macquarie, has sadly passed away following a cycling accident.
Glasfaser Nordwest FTTH expansion reaches financial close
The non-recourse financing of the expansion of Glasfaser Nordwest's FTTH network in northwest Germany has reached financial close and the first disbursement of funds has taken place.
Arafura mandates KfW IPEX for Nolans financing
Arafura Rare Earths has appointed KfW IPEX-Bank as an additional MLA and bookrunner to arrange and syndicate the debt financing facility and provide export credit agency structuring advice as the ECA structuring bank for the development of its Neodymium Praseodymium Nolans rare earth project.
Masdar signs green hydrogen MoU with Dutch firms
Masdar and four Dutch entities have signed a MoU to establish a green hydrogen supply chain between Abu Dhabi and Amsterdam.
SOUTH AMERICA
Cubico acquires 1GW solar development project in Brazil
Cubico Sustainable Investments has acquired the 1GW Project Sobral solar development project in Brazil from ZEG Energias Renovaveis (ZEG).
The Proximo Intelligence subscription
Join our community of project finance professionals to get unrivalled access to unique analysis, market data and a global portfolio of expert industry events in the energy and infrastructure space. Click here to find out more