Perspective
06 January 2023
Proximo Weekly: The developed-only digital infrastructure market
In:
Telecoms and Communications
Proximo's latest digital infrastructure report shows no sign over overbuild angst among lenders to developed markets. But there are still questions over the risk profile of assets in emerging markets.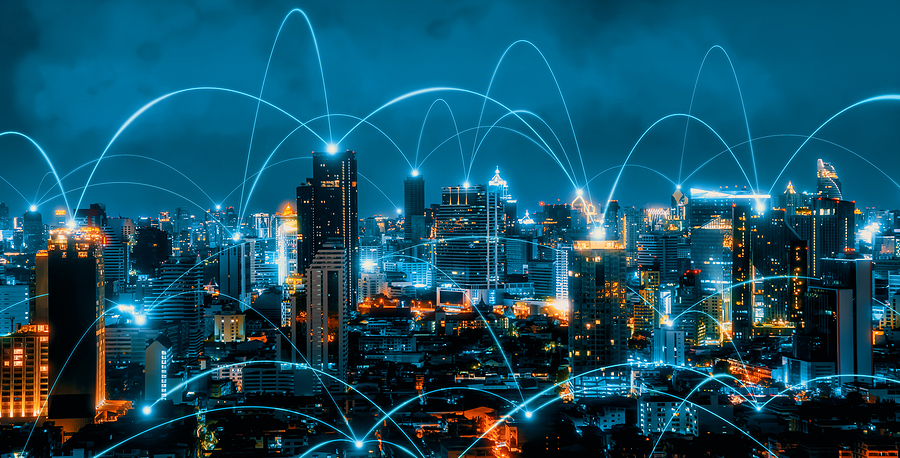 One constant hope for the boom in financing digital infrastructure is that it might become more egalitarian. Growing, and increasingly prosperous, populations in middle income countries should drive demand for data closer to users. Mobile networks have been key to the development of payment and e-commerce systems in the lowest-income economies.
Project finance might have evolved in part as a way to manage the political risks associated with infrastructure investments. But the last 25-odd years in the market have generally demonstrated how long it can take for emerging markets to benefit from the advances that developed markets make in financing new asset classes.
Digital infrastructure scarcely looks like breaking with that tradition. According to the data held by Proximo Intelligence, 95% of digital infrastructure financing volumes for 2018-22 were located in countries defined by the World Bank as high income, and 87% of transaction numbers. Upper-middle income countries account for another 4% of volumes and 9% of transactions.
But emerging markets have long been attractive destinations for investment in the more established of the digital infrastructure asset classes - mobile towers. Offshore fibre-optic cables have been more likely to be financed off the back of capacity contracts with large national carriers, and thus attract non-recourse debt.
About $2.1 billion of the $24 billion in total data centre volumes since 2018 have closed outside high-income countries, though $1.7 billion of that is accounted for by a single operator - Brookfield's Ascenty. Lower-middle income volumes - a paltry $342 million of the $103 billion in total volumes - are dominated by mobile.
There are some limited signs that emerging markets might be able to mobilise greater levels of investment. Scala Data Centers, a DigitalBridge-owned operator, issued BRL2 billion ($378 million) in five-year green debentures in December. Chile and Colombia have been active markets for M&A and development activity. While Chile is now classified as high-income, assets in the country have been used to anchor pan-Latin American portfolios.
The US and Europe look like continuing to attract the majority of project financed investment. Germany has taken over from the UK and France as the key destination for fibre-to-the-premises investment. Data centres are attracting both construction and acquisition debt packages in the US.
Sentiment on the part of lenders and investors towards digital is still holding up, despite the current unsettled conditions in credit markets, as evidenced by Proximo's Digital Infrastructure Finance Report 2022. The report includes a survey that attracted an impressive number of responses from both debt and equity – 32% financial sponsor, 28% bank, 20% adviser, 10% developer and 10% insurance company.
About two-thirds of respondents viewed the state of the market as positive, and 60% feel that current capacity is either failing to keep up with, or keeping up with, demand. Overbuild is still far from the minds of market participants.
Still the big question – at least for emerging markets governments hoping to use digital infrastructure investments to spur improvements in productivity – is whether more equity and debt investors will get comfortable with the risk profile of assets located outside those high-income markets. A secondary question is whether a similar group of emerging market specialist equity investors can emerge in data and broadband as evolved in mobile towers over the last two decades.
Selected news articles from Proximo last week
New York plans to procure 4.7GW of energy storage
New York Governor Kathy Hochul has announced a new framework for the state to achieve 6GW of energy storage by 2030.The roadmap has been submitted by the New York State Energy Research and Development Authority (NYSERDA) and the New York State Department of Public Service to the Public Service Commission for consideration.
Allego kicks off 2023 with refinancing syndication
Allego – the Netherlands-based EV charging network developer, owned 78% by Meridiam – has kicked of 2023 by syndicating a €400 million corporate facility led by MLAs Societe Generale (also structuring bank) and Banco Santander.
Taiwan selects final Round 3 offshore wind farms
Taiwan's Ministry of Economic Affairs (MOEA) has announced the seven offshore wind projects selected in the first auction of the Round 3 Zonal Development Phase.
ADNOC shortlists for Mirfa seawater treatment scheme
ADNOC is rumoured to have shortlisted two final bidders for its seawater nano-filtration oilfield scheme in Mirfa.
SOUTH AMERICA
$1.2bn secured for Lima international airport expansion
Lima Airport Partners (LAP) has raised a $1.25 billion loan to finance its expansion project at Jorge Chavez International Airport in Lima, Peru.
Subscribe to Proximo
Become a Proximo Subscriber for all your energy, infrastructure and project finance data, news and event needs.
Find out more by visiting www.proximoinfra.com/subscribe today