Perspective
08 December 2022
Proximo Weekly: CHPE digs deep into project lenders' pockets
A decade from drawing board to financial close, last month CHPE finally pulled off one of the biggest US transmission financings to date.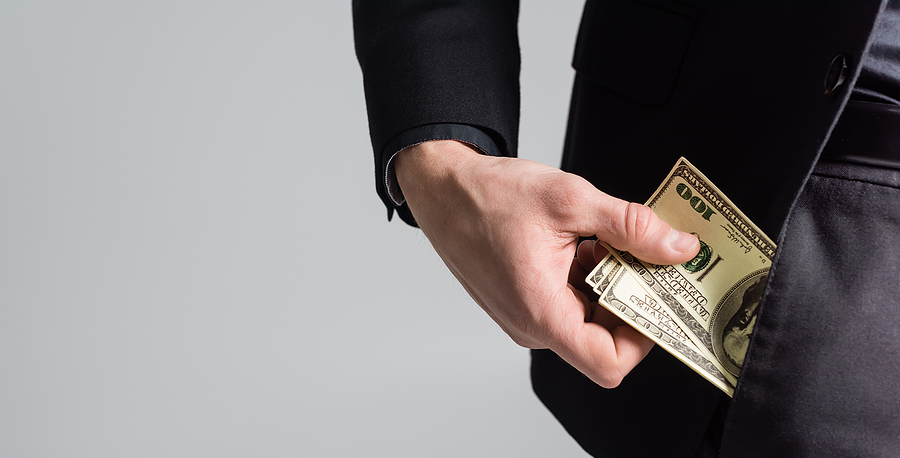 The project financing for the long-awaited $6 billion Champlain Hudson Power Expressway Project (CHPEP) – a trans-border 1.25GW capacity transmission line project between the US and Canada that has taken a decade to get from drawing board to financing – closed last month. The deal is not only one of the largest transmission financings in the US, but one of the largest ever globally.
The project is being developed by Champlain Hudson Power Express (CHPE), which is owned by TDI-USA Holdings. TDI is in turn majority owned by Blackstone Group, with National Resources Energy and Transmission Developers Inc. also having small equity stakes.
CHPE has raised around $5.2 billion of senior debt from a syndicate of banks to finance the scheme. The seven-year mini-perm, for which syndication closed at the end of November, has been underwritten by coordinating lead arrangers Societe Generale (also financial advisor), MUFG, Mizuho, and CIBC. According to a source close to the deal there are 25 lenders in total, comprising a mix of US, Asian and European banks (KfW IPEX-Bank recently announced it has contributed $300 million to the senior debt and acted as joint lead arranger). Kirkland & Ellis was legal adviser to the sponsors, while Norton Rose Fulbright provided lender counsel. Marsh is insurance broker and risk advisor to CHPE.
The rationale behind the project is to secure clean energy for New York City, more specifically Zone J in Manhattan. "Once built, it will effectively account for ~20% of the electricity needs of Manhattan", says a source close to the deal.
Along its path from Canada to New York City, the transmission line will be routed through various bodies of water, such as Lake Champlain, south of Montreal, and the Hudson River, as well as underground along existing railroad tracks and roads. The transmission line will end in the Queens district of New York at the Astoria Converter Station, the point at which it will be connected to the city's power grid via various connecting lines. Both the converter station and the connecting lines are included in the financed project framework.
Danish-based NKT A/S is responsible for the production and splicing of all cables as well as for laying the underwater cables along the entire submarine route. Construction risk is lessened by the fact that there is a lot of precedent for laying cable underwater (Lake Champlain boasts existing underwater cable infrastructure). Hitachi Energy USA and Kiewit Power Constructors will act as general contractors for the converter station, with Kiewit Power Constructors also acting as contractor for the installation of and earthworks for the underground cables. Construction work has already commenced and all financed project elements are scheduled to be commissioned in May 2026.
While the deal is one of the largest globally, there have been other comparable transactions: most recently, Meridiam, Allianz Capital Partners and Kansai Electric's €2.4 billion project financing of the 1.4GW NeuConnect interconnector between Germany and the UK. But few, if any, have faced as many permitting obstacles as CHPE. At both federal and state levels, permitting, as well as rights of way for both privately and publicly owned land, proved complicated to lock in. One saving grace in terms of avoiding additional delays was that the project only runs to the Canadian border, so the same permitting process did not have to be replicated in Canada.
The financing is underpinned by a transmission rights agreement with Hydro-Quebec. But that underpinning was, as Louise Pesce, managing director of project finance at MUFG explains, "dependent on the signing and New York Public Service Commission (PSC) approval of a NYSERDA renewable energy contract with Hydro-Quebec". NYSERDA issued a request for proposals (RfP) for clean power for Zone J of Manhattan in January 2021. Part of this RfP was for the provision of power via a transmission line from Canada. CHPEP was selected by NYSERDA alongside the $11 billion Clean Path NY project in September 2021. Once the RfP had been awarded and the negotiated contracts finalised, the PSC had to approve the 25-year purchase and sale agreement (PSA) between Hydro-Quebec and NYSERDA. This approval came through in April 2022 and at that point CHPE had to finalise EPC contracts.
Unlike the NeuConnect transaction, which was structured as a club deal with 30 banks on the lending ticket, CHPE took the loan syndication route. There were several reasons behind this choice as Pesce explains: "A club deal would have taken more time than the underwritten structure and the market knew that there were going to be interest rate increases towards the end of the year. Also, prudent sponsors look to close transactions quickly after they have negotiated their EPC contracts, to avoid substantial price increases."
The Proximo perspective
CHPEP has been in development for 10 years, which in itself is a feat of endurance by its sponsors. The deal may not be the first electricity transmission project financing in the US, but it does have some unique characteristics – its scale, the complexity of getting approvals and the length of deal timeline from project inception to financial close.
The project has also come to fruition at an important time in NYC's journey to net zero. The metropolis is restructuring its entire energy supply and under the Climate Leadership and Community Protection Act must obtain around 70% of its energy from renewable energy sources by 2030, with electricity to be produced completely emission-free by 2040. Therefore, the fact that this single project will account for 20% of NYC's energy needs once complete, is a singular achievement.
Champlain Hudson Power Express
Close date: 10 June 2022
Location: Quebec, Canada to New York City, US
Description: Transmission project
Debt: $5.2 billion
Borrower: CHPE
Sponsors: TDI-USA Holdings, Blackstone Group, National Resources Energy, Transmission Developers Inc
Coordinating lead arrangers: Societe Generale, MUFG, Mizuho, CIBC
Design-build contractor: Hitachi Energy USA and Kiewit Power Constructors (general contractors for converter station), NKT A/S (production of cables)
Sponsors' legal counsel: Kirkland & Ellis
Lenders' legal counsel: Norton Rose Fulbright
Insurance broker: Marsh
Risk Advisor to CHPE: Marsh
Selected news articles from Proximo last week
BOEM concludes first Californian offshore wind lease auction
The Bureau of Ocean Energy Management (BOEM) has announced the provisional winners of offshore wind leases off the coast of California.
EUROPE
France begins tendering of two offshore wind projects
France has launched tenders for two bottom-fixed offshore wind farms off the country's west coast that will have a total capacity of 2.5GW.
ASIA-PACIFIC
AIIB joins Thanaleng dry port PPP lender line-up
The Asian Infrastructure Investment Bank (AIIB) has joined the loan syndication to finance Laos conglomerate Phongsavanh Group's brownfield Thanaleng dry port PPP.
MIDDLE EAST & AFRICA
Tamasuk likely to be awarded Al Ansar hospital project
A consortium including Tamasuk is likely to be appointed as preferred bidder for the Al Ansar hospital project in Madinah, Saudi Arabia.
SOUTH AMERICA
STI refinances Salaverry Port with bond/loan hybrid
Salaverry Terminal Internacional (STI) – a subsidiary of Trabajos Maritimos (Tramarsa), which is in turn owned by Grupo Romero – has closed on a first for the Peruvian project finance market: a hybrid $115 million A loan/B bond.
Subscribe to Proximo
Become a Proximo Subscriber for all your energy, infrastructure and project finance data, news and event needs.
Find out more by visiting www.proximoinfra.com/subscribe today