Perspective
12 August 2022
Proximo Weekly: Will US solar PPA prices continue to climb?
In the face of rapidly increasing development costs, the US solar sector has witnessed a notable uptick in PPA prices. Higher prices may persist until inflation lessens and until greater regulatory security is offered to developers in terms of solar panel supply chains.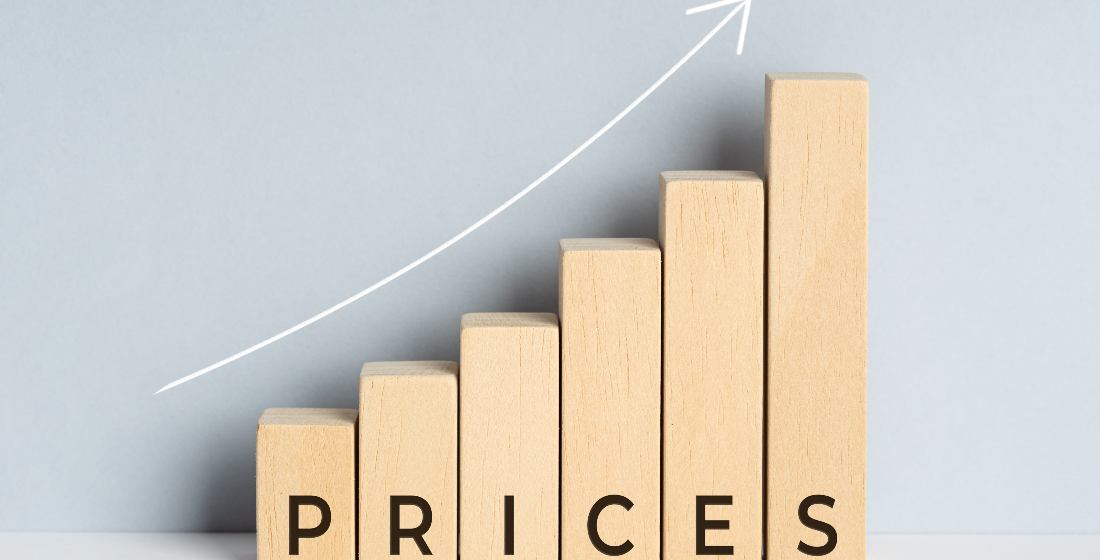 Solar PPA prices in the US have been trending upwards for the last two years, a phenomenon that has been more pronounced than ever in the first half of 2022. The increase in prices is a marker of the underlying pressure placed on developers by rising materials and debt costs, as well as by the market uncertainty following the US Department of Commerce (DOC) investigation into solar imports from certain countries.
According to a recent LevelTen Energy report, renewables PPA prices rose by $2.01 MWh or 5.3% on average from the end of Q1 of this year to the end of Q2. This is by no means a shift confined to the US with PPA prices up nearly 50% in Europe, but the last three quarters have hit the US solar market particularly hard. LevelTen also reported that solar PPAs have risen the most rapidly this year, up 8.1% since the first quarter of 2022.
The PPA price hike has been caused by both global factors and issues local to the US that have increased costs for developers and compelled them to submit higher bids in PPA tenders. The Covid-19 pandemic has, of course, played a catalytic role since early 2020 as large swathes of the world's economy shut down and then restarted. This led to an initial surge in energy prices, driving inflation and increasing renewables materials costs. China's zero-Covid policy continues to cause supply chain shortages that have worsened the current inflationary environment.
Inflation and labour costs in the US have been on the rise and spiralling shipping costs have been exacerbated by the macroeconomic implications of the war in Ukraine – particularly its impact on oil and gas prices. Turmoil in the commodity markets has contributed to a rise in component costs with key materials such as silicon and steel up in price. Raised interest rates designed to combat inflation have also caused the cost of debt to soar. Delays in securing grid connection in the US have also created a cost burden for developers forced to postpone construction.
Uncertainty from DOC investigation lingers
Many of the issues faced by solar projects also apply to wind projects and PPAs for wind projects have seen price rises. However, only US solar projects have been affected by the DOC decision to investigate allegations of tariff circumvention in Southeast Asia, specifically Chinese solar producers in Cambodia, Malaysia, Thailand, and Vietnam. If the investigation finds that a violation of anti-dumping rules has occurred, punishingly high tariffs could be applied to solar panel imports from those countries. Solar developers have incurred costs through a need to suspend projects during the investigation, leading to a push for higher PPA prices to compensate for these costs.
Discussing the impact of the investigation so far, Jesse Grossman, Chief Executive Officer at Soltage, notes: "Unprecedented challenges resulted in project delays and price increases, 50% of planned projects were cancelled or delayed in the first half of this year. Regulatory uncertainty has proven to be far more damaging than other factors such as inflation."
Grossman's emphasis on regulatory uncertainty encapsulates the consequences of the tariff investigation. The DOC's decision to investigate led the risk of tariffs being imposed to skyrocket and some developers paused imports of panels from the affected countries entirely. Resultant delays and cost increases have been so severe that the Solar Energy Industries Association (SEIA) cut its project deployment forecast in half for 2022. In April, the SEIA predicted 'a drop of 24 gigawatts (GW) of planned solar capacity over the next two years'.
In order to mitigate the fallout from the investigation, President Joe Biden ordered a two-year moratorium on any tariffs resulting from the DOC probe in June 2022. While the hiatus has given developers some short-term regulatory clarity, it is still unclear whether this intervention will provide tangible benefits to US solar producers. Imports from Cambodia, Malaysia, Thailand, and Vietnam can continue for the time being, but long-term, multi-year planning has been made far more complex for developers that may have to source new suppliers if the DOC imposes new tariffs. Securing new suppliers may come with additional costs that could keep the levelised cost of energy (LCoE) of US solar projects – and in turn PPA prices – elevated.
In the face of this myriad of challenges, solar developers have found themselves in a position where PPA prices agreed several months ago no longer reflect the cost of components or debt. Re-negotiation of existing PPA prices has been and will continue to be the necessary response. The results of these initial discussions appear to be mixed. As Grossman says: "From our perspective re-negotiating PPA prices were largely constructive conversations and have kept things moving ahead. However, certain utilities were not interested in re-negotiating PPAs and there are examples in the marketplace of a number of which projects were cancelled because of this."
The refusal by some utilities to revise PPA prices has only furthered supply and demand issues. From an electricity procurement perspective there is significantly more demand than supply, a notable incentive for Biden's intervention. For those developers that have not yet altered their PPA prices, it is looking challenging to stand behind current contracted prices for projects expected to be completed in 2022 and, as such, a wave of negotiations with offtakers is probable over the coming months.
The Proximo perspective
If present inflationary conditions continue, solar PPA prices may need to remain high to allow developers an adequate return on investment. It is hard to predict when prices will plateau prior to the outcome of the DOC investigation, particularly with the addition of a cost of capital increase. Developers may struggle to offer lower PPA prices for the foreseeable future and could find it more difficult to build and complete projects in this economic climate, with the need for regulatory certainty on the tariff front becoming increasingly pressing. Local US solar manufacturing capacity cannot currently deliver the volumes needed to supply all US projects and developers need direction in terms of whether or not to source new suppliers internationally.
Despite this somewhat gloomy outlook, there are reasons for positivity about the US solar market. There appears to be no sign of a decline in interest from corporate offtakers, notwithstanding price escalations. Appetite for hitting sustainability targets and increasing concerns over greenwashing will continue to drive demand for corporate PPAs, given that PPAs provide benefits to the environment by driving further renewable generation.
If there has been no tariff circumvention, then solar imports can resume as normal. On the other hand, if the DOC finds that duties have been avoided, US solar developers will endure temporary supply chain problems, but will diversify their suppliers and will create greater demand for locally manufactured panels. In the long-term, solar developers should adjust to any impact from the DOC probe and PPA prices will normalise accordingly, although an inflationary market will likely keep prices higher.
Selected news articles from Proximo last week
NORTH AMERICA
US gas exporter Freeport LNG has retracted the force majeure it initially declared after an explosion in June, a development that could cost its buyers billions of dollars in losses, a document showed and three trading sources said.
EUROPE
Societe Generale as mandated lead arranger raised €1 billion ($1.03 billion) of committed financing to support Infravia's acquisition of a 49.99% stake in the carve-out of Fibre Networks Ireland from eir.
ASIA-PACIFIC
Globe Telecom has announced the sale of 7,000 towers and other passive infrastructure for a total of PHP71 billion ($1.2 billion).
MIDDLE EAST & AFRICA
Further information has come to light about the project financing of the Kenhardt solar PV and battery storage portfolio in South Africa.
SOUTH AMERICA
Connor, Clark & Lunn Infrastructure (CC&L Infrastructure) and CarbonFree Technology have closed $360 million in debt financing facilities for their portfolio of utility-scale solar projects located in Chile.
The Proximo Membership
Join a brand new community of project finance professionals getting unrivalled access to unique analysis, market data and a global portfolio of expert industry events in the energy and infrastructure space. Click here to find out more