Proximo Weekly: Ain't no sunshine anymore
The US solar market should be an investment and lending no-brainer. But the combination of the Auxin tariff investigation and slow movement on new renewables credits legislation is causing unprecedented uncertainty.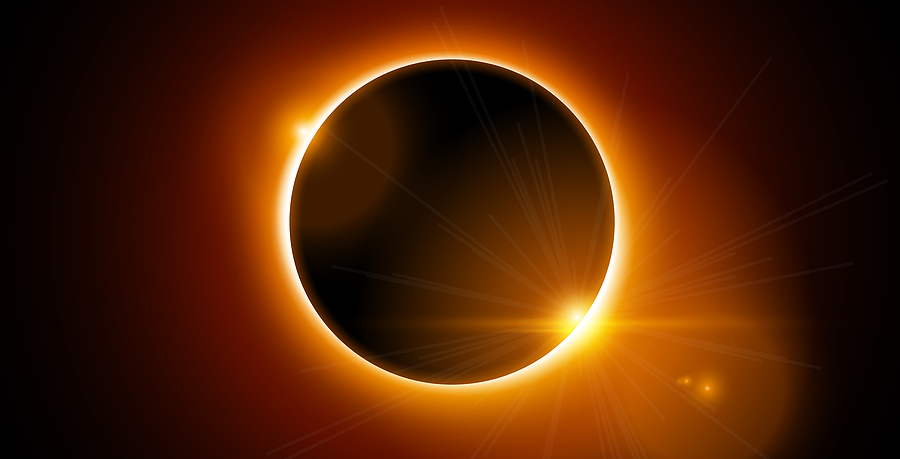 The US Department of Commerce Auxin tariff investigation – a forensic look at whether imported solar panels manufactured in Cambodia, Malaysia, Thailand and Vietnam, which account for around 80% of all solar panels installed in the US, have been using components manufactured in China that should be subject to US tariffs – is causing chaos in the US solar project pipeline.
A report in late April by the Solar Energy Industries Association on the impact of Auxin found 318 utility-scale solar projects were subject to cancellation or delay, equating to $52 billion of utility-scale investment at risk (50,800MWdc and 5,800MWh of attached battery storage) – and that is estimated to be only a fraction of the likely impact.
The irony of Auxin is that Auxin Solar – the company that petitioned the DoC to start the investigation because of its inability to compete on cost with imports – is miniscule. With just 150MW of bifacial solar panel manufacturing capacity, Auxin Solar would not even be an afterthought in a utility-scale bid. And yet the result of its actions is a developmental crisis for the US utility-scale solar market.
The stasis caused by Auxin – effectively a freeze on the project pipeline caused by fear of retroactive tariffs – would not exist if US solar manufacturing were competitively priced and could produce on the scale needed to meet demand. US solar domestic production costs are estimated to be around 30-40% higher than imports, and although the US has used a protectionist tariff system on solar imports for some time, according to Wood Mackenzie the US currently has just 7.5GWs of PV module production out of a global capacity of nearly 400GW. Clearly protectionism is not delivering the required domestic manufacturing growth.
To reduce costs and become competitively priced, the US domestic supply chain needs to scale up big time, and to do that it needs the tax credits promised by the Solar Energy Manufacturing for America Act (SEMA) as part of the Build Back Better programme.
The SEMA bill, tabled last year, includes tax credits of $3/kg for polysilicon, $12/sqm of solar wafers, $0.04/Wdc for solar cells and $0.07/Wdc for non-integrated modules and $0.11/Wdc for integrated modules. Consensus among the major solar manufacturers is that those incentives are solid enough to warrant serious consideration of investment in a major expansion into US-based solar manufacturing, and with that expansion would come economies of scale and manufacturing efficiency.
But there is a problem, and it is not just a manufacturing/supply chain issue. The whole US renewables market is waiting on the various tax credits – investment tax credit (ITC), production tax credit (PTC) – that are part of the Build Back Better Act which, although having been passed in the House in December 2021, is still hung up in the Senate. The legislation is expected to put the US renewables industry on a stable, predictable and long-term clean energy tax platform to fuel expansion, and attract new tax equity providers into the market.
For the utility-scale solar market the BBBA renewable energy proposals, if enacted (which they may well be as part of a smaller bill given renewables tax credits are deemed the least onerous aspect of BBBA by its detractors) could mean the following:
Reinstatement of the 30% commercial ITC and extended eligibility until 31 December 2031.
Introduction of 10% bonus credits for meeting certain domestic manufacturing requirements and constructing in low-income locations.
Reintroduction of the PTC for solar facilities, offering an alternative to the ITC.
Introduction of a 30% ITC for standalone storage facilities.
Introduction of incentives targeting the domestic manufacturing of panels, inverters, and trackers.
The introduction of a direct-pay provision for the various tax credits could, dependent on the final terms of the provisions, pull in new tax equity providers – for example, tax-exempt entities like pensions and endowments that have historically been unable to invest in renewables generation could do so because a direct-pay provision would essentially make the credits refundable and treat the amount of the tax credit earned as tax paid by the project owner.
And new tax equity is sorely needed because demand – well pre-Auxin at least – is growing way beyond supply, which has remained stubbornly static at around $20 billion for the past two years across the US wind and solar sectors. And as US offshore wind picks up, which will eat into large chunks of existing tax equity appetite, the gap between supply and demand looks set to grow.
The Proximo perspective
Under existing legislation – if the result of the Auxin tariff investigation does not throw a long-term spanner into the works – large additions of utility-scale solar capacity is likely to continue (albeit the industry's mojo may take some time to recover) because of the extension of the solar ITC: for projects that have started construction in 2021 and 2022 the ITC is 26%, 22% in 2023, and 10% in 2024 and thereafter. For any project to receive more than a 10% ITC it must also be in service before 2026, which is why the stasis caused by Auxin is so potentially damaging if it goes on for a long time.
Similarly, although the production tax credit (PTC) expired at the end of 2021, dependent on start of construction date from 2016-21, a project can still qualify for 40% to 100% PTC value if it meets commercial year-end operation deadlines from 2022 to 2025.
But Auxin, and to a far lesser extent the slow movement on BBBA renewable energy credits, is causing considerable damage to a market that was expected to boom this year. Rystad estimated the US would add another 27GW of solar energy in 2022. Given the confluence of the Auxin probe, the high cost and short supply of domestically manufactured solar components, and the inability to get new legislation beyond first gear, Rystad has since revised its estimate to around 10GW for the year.
Estimates are that the US needs to install around 50GW of solar PV capacity each year from 2022 to 2030 to keep the country's emissions reduction plans on track –10GW this year and chaos across the solar industry does not bode well.
Selected news articles from Proximo last week
Financial close for Plaquemines LNG project
Venture Global LNG has taken a final investment decision (FID) and closed the $13.2 billion project financing for the initial 13.3 MTPA phase of the Plaquemines LNG facility and associated Gator Express pipeline.
EUROPE
Obelix FTTH financing progresses
The financing of the €2 billion Obelix FTTH project is progressing and is due to reach financial close by the end of June, according to a source with knowledge of the deal.
ASIA-PACIFIC
Taiwan introduces incentives for geothermal development
Taiwan's Ministry of Economic Affairs (MOEA) has launched the Geothermal Power Demonstration Incentive Program to encourage joint public and private investment in development of geothermal power generation in the country.
MIDDLE EAST & AFRICA
Commercial close for Zayed City schools PPP
The Abu Dhabi Investment Office (ADIO), in collaboration with the Abu Dhabi Department of Education and Knowledge (ADEK), has awarded the contract for the Zayed City Schools public-private partnership (PPP) project to a consortium led by BESIX and Plenary Group, and subsequently reached commercial close.
SOUTH AMERICA
Sonda awarded fibre concession in Mato Gosso do Sul
A consortium led by Chilean firm Sonda has been awarded a PPP contract to deploy a 7,000km fibre network linking 79 municipalities within the Brazilian state of Mato Grosso do Sul.
The Proximo Membership
Join a brand new community of project finance professionals getting unrivalled access to unique analysis, market data and a global portfolio of expert industry events in the energy and infrastructure space. Click here to find out more