Proximo Weekly: KKR to speed up ContourGlobal transition
KKR has lined up interim lenders for the debt package backing its acquisition of ContourGlobal. The deal is expected to close in Q4 of this year.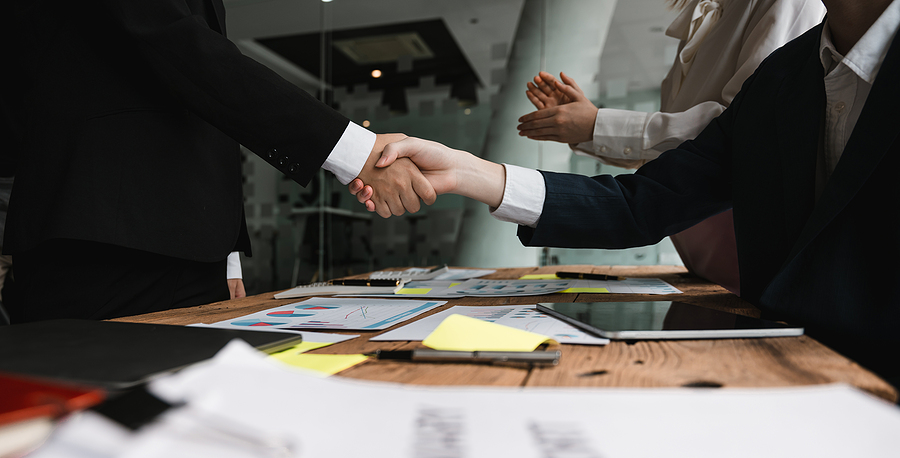 Kohlberg Kravis Roberts (KKR) has lined up four banks as interim lenders on the debt package supporting its £1.75 billion ($2.13 billion) acquisition of global independent power producer ContourGlobal. UK-listed Contour's directors and its largest shareholder, Reservoir Capital, which owns just over 71% of Contour, have agreed to vote in favour of the acquisition.
KKR is financing the acquisition in part with equity through its $17 billion KKR Global Infrastructure Investors IV fund, and in part with an interim debt facility. The four lenders on that facility are BNP Paribas as facility agent, Credit Agricole, HSBC and JP Morgan Chase.
The acquisition is at a price of £2.63 per share, a little above the £2.50 per share at which ContourGlobal went public in November 2017, though it has paid out about £0.50 per share in dividends over the period it has been a public company. The offer represents a 40% premium to the six-month volume weighted average price of £1.88.
ContourGlobal owns about 6,310MW of capacity, of which under a third – 1,816MW – is renewables. It was founded in 2005 by Reservoir and Joseph Brandt, its CEO, in 2005, shortly after Brandt left AES. Brandt had been responsible for turning around AES' investments in Latin America and utilities, before leading a company-wide restructuring in the wake of the bankruptcy of Enron.
The geographical and technological spread of the ContourGlobal portfolio is immense. It includes a 980MW coal plant in Bulgaria (Maritza East), a 26MW barge-mounted plant running on biogas drawn from the bottom of Lake Kivu, Rwanda (KivuWatt), and a portfolio of wind and solar assets in central and southern Europe. It also owns a collection of plants providing electricity and CO2 to fizzy drink bottling plants, and for a time owned the only poultry litter-fired power plant in the US (Fibrominn), which has since been demolished.
The entire generating fleet together produced about $842 million of adjusted Ebitda in 2021, but the fossil portfolio is likely to face huge challenges from decarbonisation. While Contour could point to meaningful CO2 reductions in the last several years, conversion or CCS initiatives are likely to be hugely expensive, and public shareholders might have balked at the commitment. Conversely, KKR partner and co-head of European Infrastructure Vincent Policard, says that private ownership will enable ContourGlobal to invest in the business at greater scale and with more flexibility, including accelerating investments in energy transition to reach its stated net zero commitments.
In 2015 ContourGlobal had contemplated listing a YieldCo, a briefly popular structure that attached high valuations to portfolios of renewables assets that distributed high levels of cash to shareholders, but dropped the plan. ContourGlobal was subject to roughly $1.3 billion in corporate debt as of the end of 2021, though its typical strategy is to finance individual assets at the project level using non-recourse debt.
KKR, which is acquiring the portfolio through an SPV called Cretaceous Bidco, says it is only likely to eliminate positions that were needed to support ContourGlobal's existence as a public company, and expects to retain most management. The acquisition will be carried out by a court-approved scheme of arrangement and is scheduled to close in the fourth quarter of this year. Goldman Sachs and Evercore are financial advisers to ContourGlobal, while JPMorgan is advising KKR. Simpson Thacher & Bartlett is legal adviser to the buyer, while Slaughter and May is counsel to the target.
Selected news articles from Proximo last week
NORTH AMERICA
Paul Hastings hires Band 1 projects and infrastructure team
Paul Hastings has unveiled the addition of a group of laterals specializing in projects and project finance in energy transition and infrastructure from Shearman & Sterling.
EUROPE
Romania tweaks tax law to spur offshore Black Sea gas investments
Romanian lawmakers have approved legislation to reduce taxes on future income from offshore gas projects, hoping it would unlock investment in the Black Sea to extract its sizeable reserves.
ASIA-PACIFIC
Ashurst hires two transport and infra partners in Australia
Global law firm Ashurst has hired two new project partners in its transport and infrastructure group in a move that will expand the firm's focus on the energy & resources and infrastructure sectors.
MIDDLE EAST & AFRICA
Mphanda Nkuwa hydro garners DFI support
The 1.5GW Mphanda Nkuwa hydropower project in Mozambique is expected to garner support from the IFC, with the scheme expected to mobilise private investment to the tune of $4.5-5 billion.
SOUTH AMERICA
Bids pushed back for Colombian riverway PPP
The Colombian national infrastructure agency - ANI - had expected to receive bids for the the Magdalena riverway PPP on 27 May, but after requests from potential bidders to delay the process the deadline has been pushed back to 16 June.
The Proximo Membership
Join a brand new community of project finance professionals getting unrivalled access to unique analysis, market data and a global portfolio of expert industry events in the energy and infrastructure space. Click here to find out more