Proximo Weekly: Brazil street lighting – LED-ing the way in PPP
Brazil's municipalities have made huge progress in procuring street lighting upgrades using PPP concessions. But project sponsors are only likely to need offshore capital on special occasions.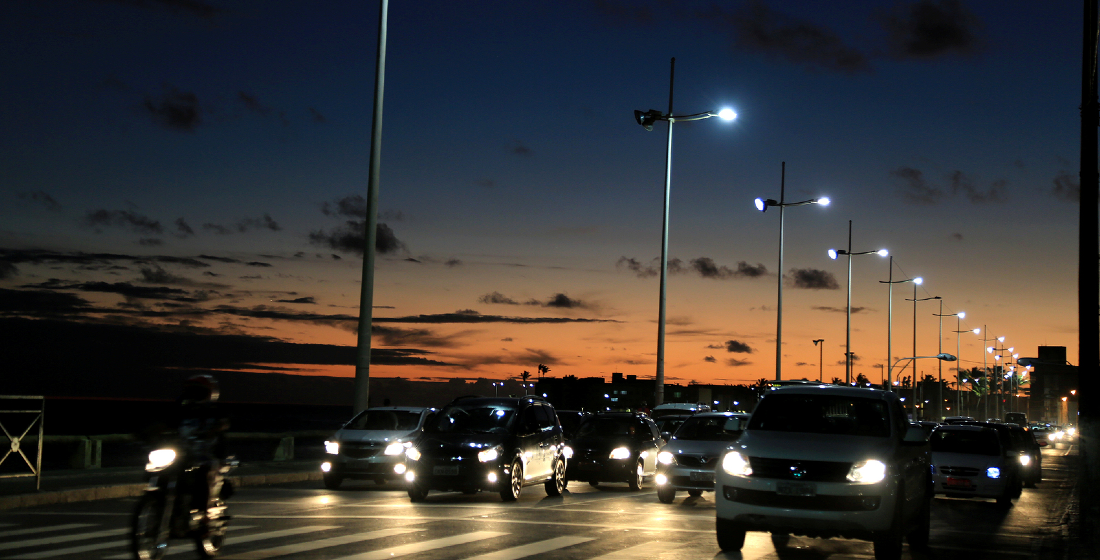 In a country that has long struggled to produce PPP success stories, Brazil's street lighting programme is a rare bright spot. Strong support from central government and a standardised bankable contract model have combined to make a strong start in upgrading the country's 18.5 million lights.
Street lighting PPPs emerged as part of the UK's private finance initiative in the noughties, originally as a way to improve the visual amenity of towns, offer dimmable lighting, and contribute to improved public safety. That market peaked by 2010 – before widespread and cheap LED bulbs really took off.
Today's street lighting concessions focus on the drastic reductions in energy consumption over the the high-pressure sodium mercury vapour lamps that dominate cities' existing lighting estate, and, increasingly, the data collection and enhanced control opportunities that wiring up city streets can offer.
With the idea of "smart cities" still a little nebulous, lighting PPPs offer one of the most concrete investment opportunities available. When this is coupled with the potential to cut municipal energy use while creating solid sponsor returns, the attractions to infrastructure investors are obvious.
Brazil's street lighting PPP model launched in 2014, but it was only really in 2018, when the IFC and Brazilian state-owned lender Caixa Economica Federal launched a large-scale pilot, that the pace of development really quickened. The following year IFC and Caixa, with support from the G20-funded Global Infrastructure Facility, helped Brazil's national development bank, BNDES, structure and auction lighting concessions.
A growing market
The first seven pilot municipalities were Aracaju (in Sergipe state), Belem (in Para), Feira de Santana (Bahia), Franco da Rocha (Sao Paulo), Sapucaia do Sul (Rio Grande do Sul), Campinas (Sao Paulo) and Camacari (Bahia), for a total of about BRL580 million ($115). The IFC and Caixa followed that in October 2021 with another five projects with a total of BRL233 million in investment – Ribeirao Preto (Sao Paulo), Olinda (Pernambuco), Foz do Iguaçu (Parana), Ponta Grossa (Parana) and Timon (Maranhao).
Even this activity is likely to be a fraction of the addressable market. As early as 2019 Brazil was a busy enough market to support the existence of an association of private lighting concessionaires, Abcpi. That year it could point to BRL4 billion in awarded contracts, with 237 in new concessions on the way.
Procurement has taken place outside that framework, including in Teresina, where the Teresina Luz consortium (comprising FM Rodrigues and Citeluz Servicos de Iluminacao Urbana) came in with the lowest bid in 2019. In March 2022, the Ministry of Economy and the Ministry of Regional Development tendered a BRL38.1 million, 23,000-light concession in Cachoeiro do Itapemirim (Espirito Santo), and a BRL35.3 million 31,000-light concession in Toledo (Parana). The winners of those tenders were the Luz de Itapemirim and Ilumina Toledo consortiums, respectively.
Financing
But the most high-profile deal to date has been the Rio Luz concession, partly for its size, because it covers 442,316 lights and BRL1.4 billion in investment, and partly for its complexity, because it includes the installation of wifi points and traffic management systems. But mostly, the transaction stood out for its complex capital markets financing, which comprised a BRL925 million Goldman Sachs-led offshore repackaging a domestic debenture issue with a wrap from the US International Development Finance Corporation.
It is highly unlikely that many of Brazil's municipalities will have to resort to that degree of structuring to attract offshore investors. Engie closed a BRL65 million issue of 12-year debentures to fund 70% of its investment in the Uberlandia (Minas Gerais) concession. The bonds carried an AAA(br) rating from Fitch and priced at 645bp over the IPCA.
France's AfD has been linked to the Toledo concession, while Brazil's national and regional development banks are other obvious sources of funding. The typical 14-year concession length is a stretch for Brazil' but generally gives sponsors, a mix of international utilities and local players, more than one option.
The underpinning of all of these concessions is the Contribuicao para Custos do Servico de Iluminacao Publica (COSIP), a surcharge on end-users' electricity bills that is collected by Caixa and remitted to concession companies. The concession companies in turn have to meet installation and performance milestones, though ratings agencies have generally viewed performance risk as highly manageable.
The next large-scale concession to come to market is the BRL324 million concession for Curitiba, the capital of Parana state. The eventual winner will need to decide whether a $65 million equivalent investment is worth hunting for debt offshore.
Selected news articles from Proximo last week
KKR closes on Clearway Community Energy acquisition debt
Clearway Energy closed the $1.9 billion (inclusive of project level debt) sale of its thermal business – Clearway Community Energy (CCE) – to KKR earlier this week, seven months after signing definitive sale documentation in October 2021.
TenneT raises €3.85bn in green bond issuance
TenneT has raised €3.85 billion in a green bond issuance, which has been split into four tranches.
NSW shortlists three for REZ tender
The New South Wales government has shortlisted three bidding groups for the tender for its first renewable zone (REZ) transmission network – the Central-West Orana REZ.
Bank commitments due on EACOP financing despite delays
Commercial bank commitments for TotalEnergies' controversial $3.5 billion East African Crude Oil Pipeline (EACOP) project are due over the coming weeks.
Chile rejects Anglo American's $3bn Los Bronces expansion
Anglo American has announced that a Chilean environmental regulator had formally rejected the company's application for a $3 billion expansion of its flagship Los Bronces copper mine.
The Proximo Membership
Join a brand new community of project finance professionals getting unrivalled access to unique analysis, market data and a global portfolio of expert industry events in the energy and infrastructure space. Click here to find out more