Perspective
14 January 2022
Proximo Weekly: UK nuclear back with RAB?
A new revenue model for UK nuclear looms. But will what has worked in UK water work for assets that suffer big cost overruns?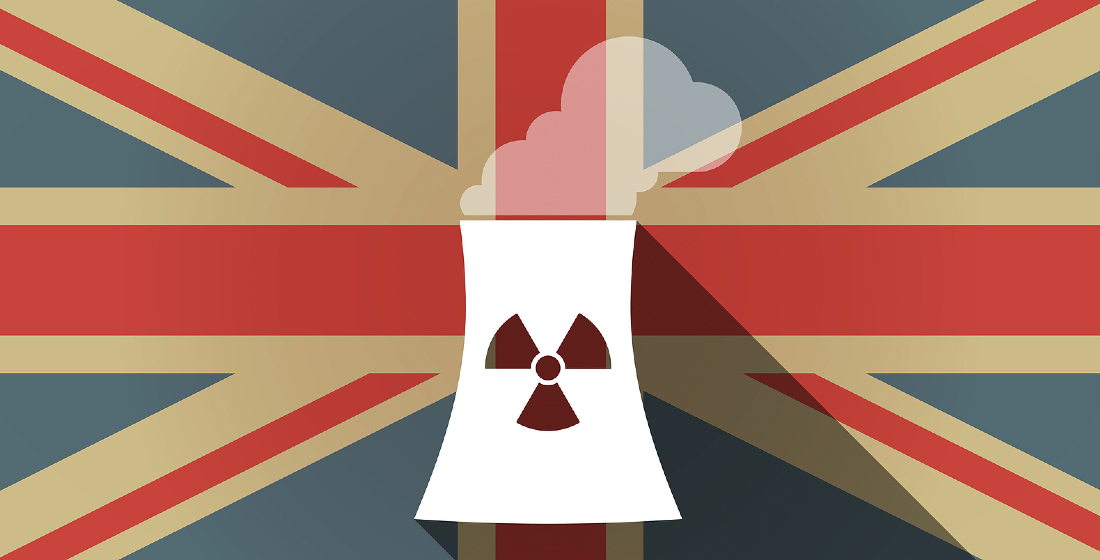 After a week when the UK government hardly covered itself in glory, and a decade in which the UK has demonstrated barely any leadership in infrastructure procurement, it was time for a small bit of legislative good news from parliament.
The Nuclear Energy (Financing) Bill passed its third reading in the House of Commons on 11 January by 458 votes to 53. Against such a polarised and unstable political background, achieving that kind of political census is remarkable, and given nuclear's chequered history, the vote is almost miraculous.
The bill still needs to go through the UK's unelected second chamber – the House of Lords – before it becomes law, but is almost certain to usher in the use of the regulated asset base (RAB) model in UK nuclear. RAB has been used in the UK's water and airport sectors for about two decades, and the UK government hopes to expand its use to new nuclear construction.
Political nucleus
The vote probably should not be read as a ringing endorsement of novel infrastructure finance structures, entertaining though it might be to imagine parliamentary factions devoted to fully merchant nuclear, contracts for differences, equity-free nuclear concessions, and so on.
The Conservative government's MPs lined up strongly behind its leaders – for once – while the opposition Labour party supported it as a way of maintaining investment in a sector that creates skilled jobs. The Scottish National Party, buoyed by high levels of domestic wind and hydro generation, framed the bill as an unwanted English imposition, and voted accordingly.
Given that neither contracts for differences nor wholesale markets looked likely to produce the price signals needed for substantial new nuclear investment, and given that the UK government remains allergic to taking the risks of new power generation back on balance sheet, some kind of new model was inevitable. The question is whether RAB is a useful model, and whether it can be adapted to nuclear.
UK nuclear has not attracted the investment that recent administrations had wanted. Only one new nuclear plant is under construction – the 3,200MW two-unit Hinkley Point C – for which EDF is sole sponsor, and which is being financed for now on EDF's bloodied but unbowed balance sheet. Those units benefit from a contract for differences priced at a generous £106.12 per MWh.
But three other proposed plants – Moorside, Oldbury and Wylfa – have been cancelled. EDF and CGN still plan to develop a further two units – Sizewell C and Bradwell B – but have been clear that they would prefer using a RAB model to the existing CfD regime. CfDs have managed simultaneously to be set at levels that are barely competitive with offshore wind and too low to earn a respectable return for a private investor, primarily because of how prone new nuclear is to cost overruns.
Allowed revenue – but acceptable levels?
RABs in nuclear will feature an allowed revenue, expressed as a variable £/MWh amount, that is calculated with reference to a return on capital, depreciation, tax, operating costs, decommissioning costs and any penalties. Crucially, this revenue will be provided to the plant developer during construction, to minimise upfront costs, and a mechanism will be in place to share cost overruns between the developer and UK electricity consumers.
The bill primarily allows the UK Secretary of State for Business, Energy & Industrial Strategy to designate projects as potential recipients of those allowed revenues, and sets up a regime to manage in-construction projects that become insolvent. It does not pick eligible projects, or set revenue levels, and makes the UK's energy regulator, Ofgem, responsible for setting that allowed revenue. A third party revenue collection entity will collect the allowed revenue from the suppliers of power to consumers.
The success of the mechanism will probably depend on two factors. The first is whether the nuclear industry can avoid any more spectacular cost overruns. If these are large enough, then the RAB model's benefits over CFDs will be slim – both for investors and consumers.
Here the omens are mixed. The model for much of EDF's fleet - the Flammanville plant - has suffered repeated delays and overruns. The day after the vote on the UK bill EDF estimated Flammanville's cost at €12.7 billion ($14.42 billion), four times its 2004 estimate. A new generation of smaller, simpler nuclear reactors promises greater certainty on costs and lower risks than the current generation, but will probably not be a beneficiary of the initial round of designations.
The second factor is whether UK consumers will turn on the RAB model in nuclear in the same way they are starting to express doubts about its use in water. UK water companies are starting to attract attention for the returns earned by their shareholders at the same time as major pollution incidents. A combination of cost overruns, high bills and a poor safety record could similarly damn RAB in the eyes of UK voters.
And the bankability of the regime has yet to be tested. Most of the responses to the government consultation on nuclear financing asserted that the structure should be robust enough to attract low cost debt. But nuclear has bedevilled government debt guarantee programmes in both the UK and US. The RAB structure – and the bill – suggest that the government is confident that the industry has a better handle on costs than in the past. But lenders, whether public or private, will need convincing too.
Selected news articles from Proximo last week
AES closes on renewables construction facility
AES (75%) and AIMCO (25%) have closed on a construction warehouse facility to finance upcoming renewables projects – a mix of solar, solar-plus-storage, BESS and community solar schemes – subject to concentration limits.
Birmingham prepares new highways maintenance tender
Birmingham City Council has organised an open day next week to provide more information on the the city's highways management and maintenance contract ahead of the tendering process due to begin in February.
L&T raises $1.7bn for Hyderabad metro
L&T Metro Rail Hyderabad has raised Rs13,119 crore ($1.775 billion) by selling bonds and commercial papers to refinance its Rs 14,132 crore Hyderabad Metro Rail (HMR) PPP project
South African RMIPPPP projects face further delays
Projects in South Africa's Risk Mitigation Independent Power Producer Procurement Programme (RMIPPPP) are facing further delays due to the need for final plant configurations to be approved by the Department of Mineral Resources and Energy (DMRE).
Bids received for Hospital de Coquimbo concession
Chile's Ministry of Public Works has received technical and economic bids for a project to replace the Hospital de Coquimbo.
The Proximo Membership
Join a brand new community of project finance professionals getting unrivalled access to unique analysis, market data and a global portfolio of expert industry events in the energy and infrastructure space. Click here to find out more