Perspective
14 January 2022
Canal Sugar Company: On-lend to blend
Region:
Middle East & Africa
The multi-currency financing for the Canal Sugar Project, a scheme that combines land reclamation for a farm roughly three times the size of Luxembourg with a beet factory in Egypt, has combined ECA, DFI and commercial bank debt via a first in Egyptian project loan market - an innovative use of on-lending facilities.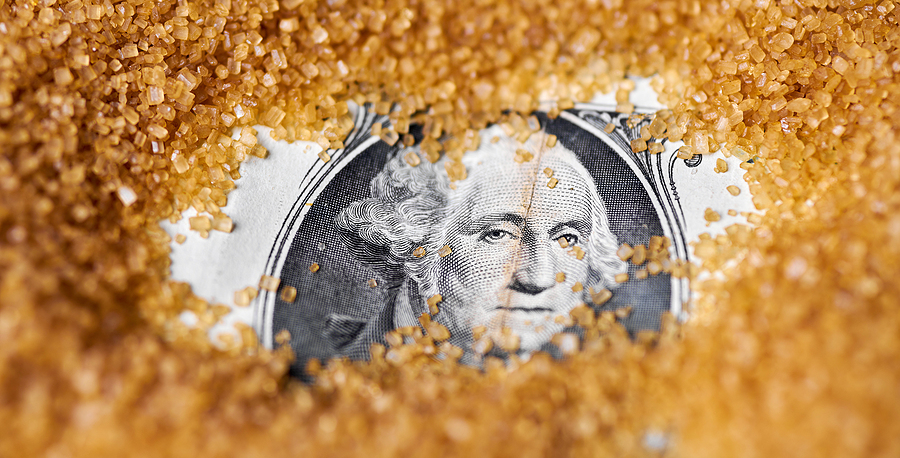 Blended and multi-sourced financings – loans provided via a combination of DFIs, commercial banks and ECAs – are still a relatively rare event, in large part because, at their core, the lending mandates and goals of the entities involved are so radically different. But 2021 ended with a major multi-sourced deal in Egypt –the $750 million long term syndicated facility backing the Canal Sugar Project – that bodes well for sustainable financing in Africa and, given the close of the $1.1 billion Luanda Bita water deal in June 2021, adds additional substance to the argument that blended and multi-sourced financing could yet play a bigger role in big-ticket projects in developing markets.
Canal Sugar Company – a joint venture between Jamal Al Ghurair Group, Al Ahly Capital Holding (the private equity arm of the National Bank of Egypt) and Murban Energy (a UAE-based investment fund) – is developing a greenfield agro-processing project comprising a 181,000 feddans (186,000 acres) farm, of which 122,000 feddans will be reclaimed land, and a 937,000 tons/year sugar processing factory in Al Minya Governorate in Egypt.
The EGP17 billion ($1.08 billion) scheme is amongst the largest private agricultural projects in Egypt in decades and capitalises on automation, mechanisation and precision farming. The project has significant benefit for Egyptian food security, increasing the country's agricultural plot as well as agri-food facilities. More than 1.3 million tons of sugar beet per year will be produced on the farm, in addition to 250,000 tons of other crops such as wheat, maize and chickpeas.
The project plans to cover the shortage in supply of white sugar in the Egyptian market (estimated at 1 million tons/year), a shortage that is currently met by imports, and export more than 450k tons/year of by-products such as molasses and beet pulp. Via modern farming techniques the farm is expected to reach a high beet yield of 35 tons/feddan which will meet around a third of the sugar factory's required inputs, the remainder to come from beet sourced from local farmers.
The project was initiated with a $169 million bridge financing from National Bank of Egypt, QNB Alahli, Bank of Alexandria, Industrial Development Bank of Egypt, Suez Canal Bank and The United Bank in 2019. The long-term debt finally signed on 13 December 2021, a measure of the complex balancing act involved in blending the different lenders but also the need to provide a solution in multiple denominations because of the large and diversified supplier and contractor base for the project and ultimately its mixed denomination income stream from domestic sales and exports.
The final deal financed on a 69/31 debt-to-equity ratio. The multi-currency facility comprises a EGP7457 billion 12-year tranche provided by National Bank of Egypt, QNB Alahli, Banque du Caire, Suez cAanal Bank, The United Bank, Arab Investment Bank, Agricultural Bank of Egypt, Housing & Development Bank and Industrial Development Bank; a $67 million 10-year tranche also provided by National Bank of Egypt, QNB Alahli, Suez Canal Bank and The United Bank; a $56 million 10-year piece solely provided by National Bank of Egypt; and a €135 million 11.5-year tranche provided by National Bank of Egypt and Afreximbank. Baker & McKenzie provided lender counsel, while Norton Rose Fulbright and Zulficar & Partners acted for the borrower. Legal counsel on the ECA facility were Latham & Watkins and Matouk Bassiouny & Hennawy.
The euro denominated tranche and the $56 million tranche are actually on-lending facilities provided to the lenders of record, structurally a first for the Egyptian project market. HSBC arranged the euro tranche, which is Hermes-covered and provided by two German lenders to National Bank of Egypt (€35 million) and Afreximbank (€100 million) for on-lending to finance procurement of equipment for the sugar beet factory. The dollar on-lending facility is a murabaha provided by state-owned Saudi Fund for Development to National Bank of Egypt to finance equipment imported from Saudi for the farm. The remainder of the debt, provided by Egyptian banks, finances foreign and domestic capex.
Saudi conglomerate Al Khoyaref Group is provider of 1000 fully automated centre pivot irrigation systems for the farm, along with a maintenance agreement and precision land farming operations agreement. China-based Sinoma CDI is EPC for the beet plant. And El Sewedy Electric is installing ultra high voltage overhead transmission lines from the main substation in West Mallawi to the project site and building substations to feed the beet plant and farm.
The Proximo perspective
Canal Sugar is a significant achievement for the Egyptian project market and an innovative use of on-lending. While DFI and ECA support for the project does not account for the majority of the debt, it is still a significant chunk. Arguably the financing is a unique solution to a unique set of project funding requirements, but elements of the deal – notably the on-lending – could smooth the path for other wannabe multi-sourced deals in developing markets that struggle to meet the requirements to blend lenders directly.
Canal Sugar Company
Debt: $750 million
Signed: 13 December 2021
Sponsors: Jamal Al Ghurair Group, Al Ahly Capital Holding, Murban Energy
Lenders: National Bank of Egypt, Afreximbank, QNB Alahli, Banque Du Caire, Suez Canal Bank, The United Bank, Arab Investment Bank, Agricultural Bank of Egypt, Housing & Development Bank, Industrial Development Bank
ECA: Hermes
ECA arranger: HSBC
Islamic lender: Saudi Fund for Development
Lender counsel: Baker & McKenzie
Borrower counsel: Norton Rose Fulbright, Zulficar & Partners
Factory technical consultant: IPRO Industrieprojekt
Agricultural and market consultant: Douglas Anderson & Associates International Consultancy
ECA Environmental and Social Consultant: Ramboll Deutschland