Perspective
01 October 2021
Proximo Weekly: PFI handback – it could get messy
In the next decade 200-plus PFI contracts will end and the assets handed back to the state. It should be simple, but mistakes, lack of clarity and loopholes in early contracts mean another potential PFI mess.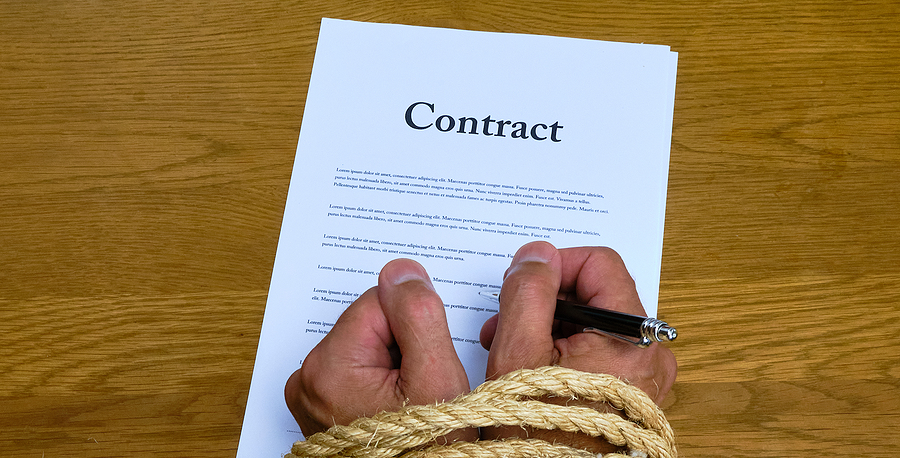 I remember writing about some of the first PFI deals in the UK when they closed in the nineties. I wasn't a fan of many of the early deals, but given the build-own-operate-transfer (BOOT) model was well understood at the time, I also wasn't expecting to be writing about the potential for messy PFI handback deals twenty-plus years later.
For all its faults – and there were very many – UK PFI did deliver a host of infrastructure projects much more quickly than would otherwise have been feasible had they been purely funded by the UK government. Was the cost of debt too high? In some instances, notably the education sector and healthcare, certainly – and profits made from refinancing PFI loans were not passed on initially until the government wised up. But as the PFI market matured, other deals were also under-priced. Either way the very clunky, and in the long-term often expensive system took an awful lot of debt off the UK government books – never the politically voiced goal or accepted version of events, but the reality.
With UK PFI dead and no chance of a simple extension of contracts (albeit revised PPP-style maintenance contracts might be possible), the UK Infrastructure Projects Authority (IPA) is advising anybody with PFI contracts to begin preparing for handback seven years in advance of the anticipated expiry date of the PFI contract. And the Scottish Futures Trust (SFT) is suggesting a five to 10 year period (depending on the complexity of the infrastructure assets involved). Both are a measure of just how potentially problematic some of these deals could become as concessions begin to expire.
Despite those recommendations, a survey in 2020 by the NAO found that although 72 PFI contracts end in England alone by 2027 – equating to £3.9 billion of assets – the number of years between the start of expiry preparations and contract end for 57% of PFI contracts surveyed was just four years. Furthermore it is local authorities – many of which suffered large funding and staff cuts during years during the UK government's recent austerity policy years – that are responsible for 82% of all 700-plus PFI contracts across the UK. Hard-pressed local authorities are going to want to avoid costly litigation, so along with numerous recommendations about preparedness the NAO recommended the Treasury "provide funding to departments which assist financially constrained authorities in formal disputes where it is value for money and practical to do so." Whether the UK Treasury will deliver on that is anyone's guess.
Certainly handback has catalysed a host of useful advisory articles from law firms – effectively shop windows for what is clearly an issue the legal sector is expecting large fees from.
It is the early PFI deals that are likely to cause potential problems in handback. The most recent standard contracts and guidance in the UK for public-private partnerships (PPP) recognise the importance of prescribing detailed hand-back requirements and making provision for lead-in processes to be followed when a project approaches the end of its term. But as an article by Charlene McLaughlan and Lillian Mackenzie, director and partner respectively at DLA Piper, noted in late 2020, "earlier private finance initiative (PFI) contracts are unlikely to benefit from the same level of specification. Some of the very first PFI contracts which have expired or are due to come to an end in the near future have little, if any, provision made for handback of infrastructure assets to the public sector. In fact, in some early PFI contracts, the relevant assets may not require to be handed over to the public sector at all (as is the case for current DBFM models in the UK)."
The lack of handback detail in early PFI contracts is a little astonishing given the standard BOOT project finance model existed long before PFI. And yet many of the early PFI contracts contain no clauses about assets being fit for purpose at point of transfer back to the state, or even complete descriptions of what assets will be transferred back to the state. At its simplest, the lack of detail could enable PFI sponsors to spend as little as possible on asset maintenance as PFI contracts nears expiry, and exploit other financially lucrative loopholes that should have been foreseen at time of signing.
Examples of these issues have already emerged – for instance one UK school faced a £1 million exit fee to change its maintenance firm after its PFI deal ended. Consequently, the UK's Department for Education has launched a contract expiry unit, to assist schools with expiring PFI deals: the unit will help schools assess what condition buildings are, and should be, in before handover.
Over the next 10 years more than 200 PFI contracts will end, covering assets worth over £10 billion. Given the state of the UK's post-pandemic coffers, costly PFI handback litigation is certainly not in the public sector interest, and PFI sponsors exploiting badly designed 25-year old PFI contracts are unlikely to score brownie points with government procurement agencies charged with delivering the UK's latest infrastructure programme. In short, the only winners from PFI handback litigation will be law firms. Nevertheless, some cases will inevitably end up in the courts. Pro bono work for the taxpayer anyone?
Selected news articles from Proximo last week
NORTH AMERICA
Concert-Bird reaches financial close on Alberta schools PPP
The Concert-Bird Partners consortium has achieved financial close with Alberta's government for the C$300 million ($235 million) Design, Build, Finance, and Maintain (DBFM) contract for five Alberta high schools.
EUROPE
FMO and Dutch state launch Invest International
FMO and the Dutch state have opened their new joint venture – Invest International (II).
ASIA-PACIFIC
Uzbekneftegaz signs €1.1bn ECA-backed deals for Shurtan expansion
Uzbekneftegaz has signed ECA-backed financing deals worth a total of €1.1 billion to fund the expansion of the Shurtan Gas Chemical Complex's production capacity.
MIDDLE EAST & AFRICA
Further details surface on Jazan IGCC project acquisition financing
Further details have emerged on the acquisition financing for the $12 billion Jazan Integrated Gasification Combined Cycle (IGCC) project in Jazan Economic City, Saudi Arabia.
SOUTH AMERICA
Horizonte secures credit approval for Araguaia project finance
Brazil-focused Horizonte Minerals has received credit approvals from a syndicate of five international financial institutions for a senior secured project finance facility of up to $346.2 million to fund the construction and development of its Araguaia ferro-nickel project.
The Proximo Membership
Join a brand new community of project finance professionals getting unrivalled access to unique analysis, market data and a global portfolio of expert industry events in the energy and infrastructure space. Click here to find out more