Project Finance in Latin America
Research Report: Project Finance in Latin America. Sponsored by TMF Group, this report presents the latest market trends in project finance in Latin America. Find out more and download your copy here.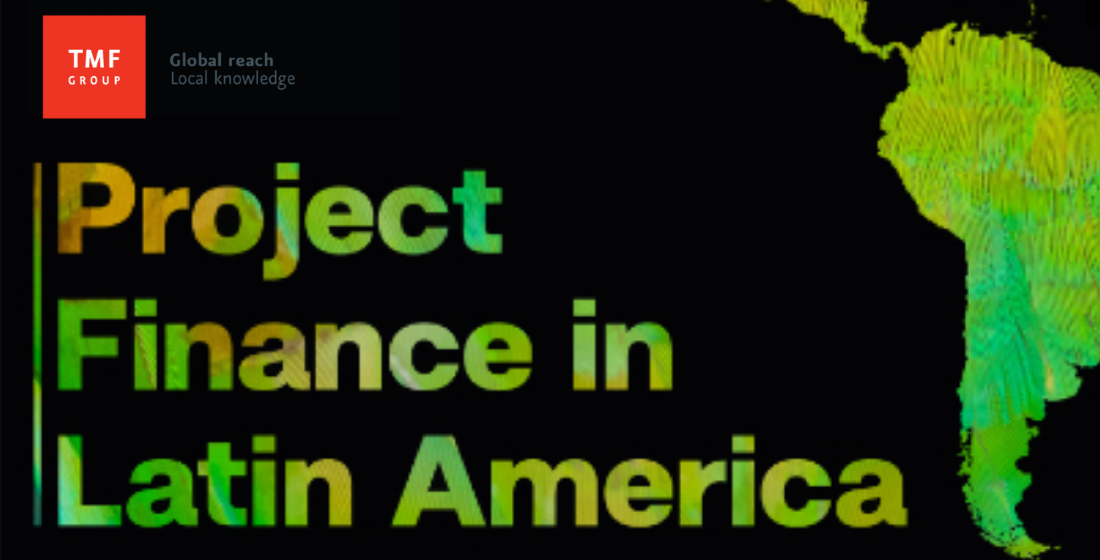 The aim of this research was to present a detailed analysis of the Latin American project finance industry. Using a mixed methods research design that combined 63 individual survey responses with qualitative insights from 10 interviewees, this report concludes:
Sustainability continues to take a back seat to oil and gas and other traditional power projects.
Renewable projects are prevalent in Latin America but the data in this report show that they are smaller in terms of deal volume compared to their oil and gas counterparts. Perhaps a more significant problem is the reticent attitude towards sustainable project finance by the region's leading governments. A possible barrier to sustainability becoming a more central feature of project finance is the ongoing difficulty with having a standardised way to measure sustainability-related KPIs. Furthermore, with nearly two-thirds of the sample explaining that they would not disclose any information that showed them to be in contravention of their own ESG targets, principally because of the financial and reputational damage it could cause, it raises questions around the value placed on sustainability by the respondents.
Covid-19 continues to cause problems for Latin American project finance.
The research suggests that almost every sector will experience delays in their projects due to Covid-19, with digital infrastructure and communications the only sector where projects are most likely to continue as normal. The main reasons for these delays were investor uncertainty and, in the most extreme cases, investors pulling out of projects altogether. This leaves Latin American project finance in a precarious position, especially as many countries in the region need an overhaul to their existing water, waste management and transport links. Encouragingly, the respondents noted that project finance pricing and tenors post Covid-19 are 'about right', which offers a potential glimmer of hope to investors and financiers in the region.
The Latin American project finance industry may start to see the emergence of alternative non-bank lending.
There is no threat of commercial bank lending being usurped by any other type of financing, but with the impending Basel IV regulations approaching, their appetite and ability to support risky projects in risky regions, could wane. Latin America has had its problems politically and many of the countries have much higher risk profiles than their European counterparts. This report found that mutual funds, funds, and funds of funds could be set to enter Latin American project finance over the coming year. However, it is important to note that local capital markets have an important role to play, especially in countries such as Chile, Colombia, and Peru where local currency financing is an important feature of project finance. Consequently, bonds and private placements could feature more prominently too.
Latin American project finance banks anticipate mining to be the sector where most new deals are originated over 2021.
The price of iron ore, copper and nickel have all risen sharply in recent months, prompting many to suggest the commodities market is in for a sustained 'supercycle'. Some suggest that these metals will be used to power the green revolution, especially as more global economies move to build out their own green infrastructure. Latin America provides a rich source for these base metals, but questions remain as to whether they will power the Latin American sustainability agenda, or the agendas of other regions.
For more information on the report, please get in touch with us at team@proximoinfra.com.
Request your copy of the project finance in Latin America research report today. Visit our Research page and complete the appropriate form to receive a copy directly to your inbox.