Perspective
13 August 2021
Proximo Weekly: Can South Africa deliver a revitalised PPP market?
Region:
Middle East & Africa
Published this week, South Africa's draft NIP 2050 contains a strong statement of PPP intent. But the 'how' is conspicuous by its absence.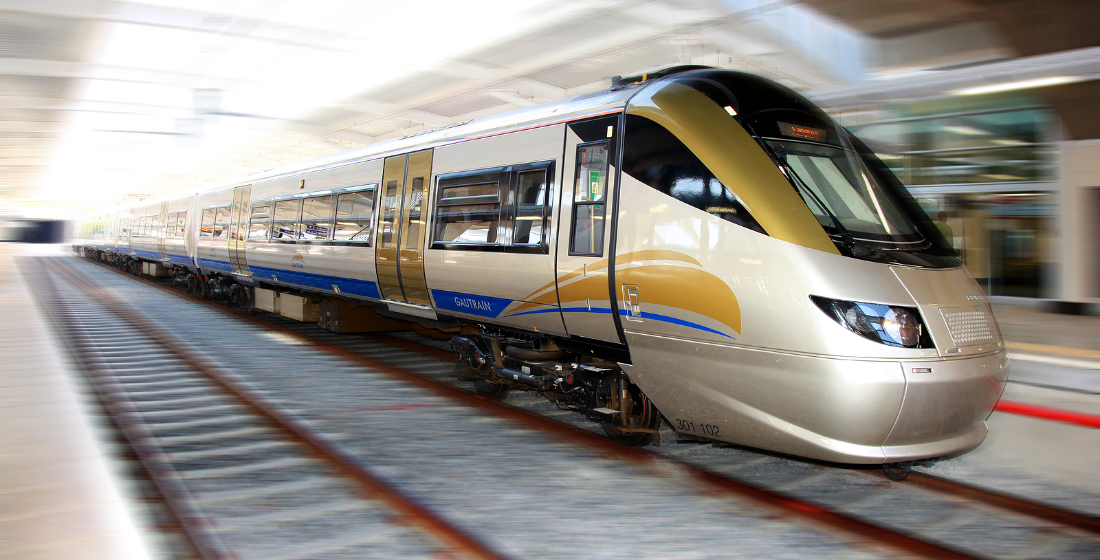 While Biden's $1.2 billion infrastructure package grabbed global headlines this week, with little or no fanfare South Africa's Department of Public Works and Infrastructure also published its draft National Infrastructure Plan 2050 (NIP 2050) for public comment.
Of the two plans, arguably NIP 2050 is the more urgently required, at least in terms of comparative need to accelerate local economic growth. But like the Biden plan, what role the private sector will have, particularly via PPP schemes, is by no means clear.
South Africa has gone backwards in its use of PPP to develop infrastructure since the first toll road deals in the 1990s and the Gautrain PPP in the noughties. Procurement reverted to the government balance sheet through the Framework for Infrastructure Delivery and Procurement Management (FIPDM) guidelines set by the Treasury. National PPP deal plans became a trickle – current potential PPPs under review include Gautrain expansion; redevelopment of six border posts and the construction of government offices – and real PPP deals closed, non-existent. In addition, the lack of creditworthiness of state-owned entities and local governments, which have the ability to raise debt to finance infrastructure, has made doing so increasingly difficult and costly.
Given the lack of South African PPP deal flow over the past decade, NIP 2050 is long on PPP ambition and short on detail. "PPPs will be used to fill a finance gap of approximately one third of the amount that needs to be invested until 2050. Projects will be chosen for PPPs where they clearly enhance the value of the infrastructure to the public. PPPs will be structured to maximise this value, considering all public policy objectives, with projects designed with risks allocated to partners that are best positioned to manage them. PPPs are particularly important in economic infrastructure, but in some circumstances may also be the optimal approach for social infrastructure. The NIP envisages government-wide capacity to design and launch PPPs and an enthusiastic appetite for investment by the private sector and global development funders."
According to NIP 2050 the South African government has a growing commitment to PPPs as demonstrated by the establishment of the Infrastructure Fund through the DBSA. The fund aims to use "ZAR100 billion ($6.74 billion) of public funding over the next 10 years to crowd in private sector investment through blended finance models and has assembled a project origination team to work with public sector institutions to develop projects for financing through blends of public and private sources. The fund will work with Public Facility for Infrastructure in National Treasury to access public budgets for projects. Moreover, National Treasury is presently revising the frameworks for on-budget and PPP procurement to facilitate an increased flow of PPPs."
Rejigging the predicted figures in NIP 2050, the Infrastructure Fund's ZAR100 billion of public sector funding needs to attract ten times its value from the private sector in its first 10 years to put South Africa on track to bridge its estimated ZAR2.15 trillion finance gap in infrastructure investment by 2040. Achievable perhaps, but unlikely without significant risk mitigation from the state, which will probably mean guarantees, an aspect significantly lacking depth in NIP 2050 which merely points out current potential government contingencies under existing PPPs and that "contingent liabilities do not all have the same probability of becoming actual liabilities and in many PPPs the contingent liabilities have a very low risk of being called."
The first phase of NIP 2050 focuses on energy, freight transport, water and digital infrastructure – the phase 2 draft will follow at a later date. As its executive summary outlines, NIP 2050 is effectively an add-on to the National Development Plan – "a strategic vision and plan that links top NDP objectives to actionable steps and intermediate outcomes…The aim is to identify the most critical actions needed for sustained improvement in public infrastructure delivery that will have impact in the short term but with the longer-term imperatives in view."
Does NIP 2050 achieve those goals? Yes – but not in the kind of detail that piques genuine interest from private infrastructure developers and investors. There is little new here – just a statement, albeit comprehensive, of intent, rather than the 'how'. Even the action plan proposed for the next three years is vague:
A plan to build critical capabilities (and ensure accreditation where relevant) in the procurement and delivery of infrastructure will be finalised in 2022/3. Budgets and partnerships required to implement the plan will be approved in 2022/3 for implementation in 2022/3.
The regulatory and institutional framework for procuring and delivering network infrastructure will be reviewed and modified to be more enabling, whilst ensuring good governance – by 2022/3. 

A framework will be developed and implemented for infrastructure asset management, including rules related to budgeting for infrastructure maintenance. 

A plan for knowledge services in support of the NIP 2050 will be developed and finalised by DSI in 2022/3.
If those 2022/3 plans contain the 'how' to South Africa's infrastructure ambitions then NIP 2050 will have been more than just a policy statement. Accepted, a junk sovereign rating, and political and currency risk, mean there are no easy answers, but as it stands NIP 2050 is a little disappointing given the sophistication and expertise available in the domestic project and infrastructure finance market. South Africa has long had the knowledge base to put in place an infrastructure/PPP market – the domestic market needs no schooling and hasn't for at least a decade. And yet NIP 2050 is a plan to develop more plans rather than a plan in itself. Arguably you can never do too much planning, but planning to make more plans could be perceived as politicking rather than practising, especially if the draft becomes the final statement and nothing concrete emerges in 2022/23.
Selected news articles from Proximo last week
NORTH AMERICA
Tellurian in talks with banks for Driftwood LNG funding
Tellurian is in talks with bank groups about financing its proposed Driftwood LNG export terminal in Louisiana and is targeting a final investment decision on the $12 billion project in Q1 2022.
EUROPE
EIB helps fund Nexera's high-speed internet project in Poland
The European Investment Bank will lend up to PLN325 million (about $85 million) for a project to develop fibre-to-the-home infrastructure in five Polish regions.
ASIA-PACIFIC
Financial close for Noida International Airport
Yamuna International Airport Pvt Ltd (YIAPL) has achieved financial close for the Noida International Airport (NIA) project.
MIDDLE EAST & AFRICA
DBSA invites bids for South African solar and wind projects
The Development Bank of Southern Africa (DBSA) has invited bids to support solar and wind generation projects under the embedded generation investment program (EGIP).
SOUTH AMERICA
Chile's $2.5bn Dominga copper-iron mine project approved by regulators
A regional Chilean environmental commission has approved Andes Iron's $2.5 billion Dominga project, giving the green light to the proposed copper and iron mine after years of wrangling in the country's courts.
The Proximo Membership
Join a brand new community of project finance professionals getting unrivalled access to unique analysis, market data and a global portfolio of expert industry events in the energy and infrastructure space. Click here to find out more