Proximo Weekly: Turkey's project funding problem solved?
New Turkish project bond legislation looks set to deliver at least some funding diversification for Turkish PPP projects. But the impact is unlikely to be as big as hoped for by its designers and Turkey's domestic banks.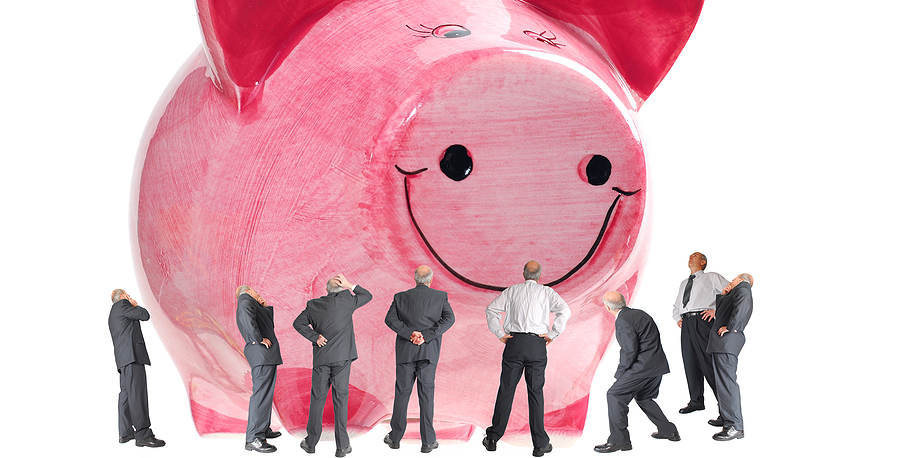 It's been a long time in the mix – arguably seven years given Turkey's first infrastructure project bond for the Elazig hospital PPP project was in 2016, although only just under a year since the project bond draft decree was issued in 2020 – but on 17 July the Capital Markets Board of Turkey enacted the communique on project bonds, regulating project-based securities (PBS) and project finance funds.
The new legislation is designed to ease the way for institutional investors to play a role in the financing of public services projects – in effect reducing the strain on Turkey's local lenders, which along with multilaterals have been the main source of low-cost project financing in the country since the 2008 global financial crash and the volatility of the Lira forced many international lenders to retreat from what was previously a bullish project market.
Turkish banks now have their own issues to deal with – notably the Lira in freefall (again) and its consequent effect on their cost of borrowing internationally, and politically-driven caps on the transaction fees and commissions they can charge commercial customers. In short, Turkish banks could do without the balance sheet headache of having to provide low margin debt for Turkey's PPP programme. And that programme now seems even longer on ambition than it once did given very high inflation and political pressure that is likely to grow from an increasingly less popular Erdogan government on the Central Bank to find an inflation cure that does not involve increasing interest rates.
Despite the hurdles, the Turkish project market has continued to tick over. Even with fallout from the Covid-19 pandemic hitting the economy hard, deal flow has continued – albeit most of it has been Covid-related refinancings for Turkey's hospital programme, with only the renewables sector providing any tangible greenfield business going forward.
That said, in May, Iskenderun port operator LimakPort closed one of the first project-style bond refinancings to be issued out of Turkey – a $360 million 15-year 144A/Reg S issue led by UBS and Bank of America. Proceeds from the bond repaid the borrower's existing $288 million debt and provided capex and liquidity. Although the security package included a pledge over all of the share capital of LimakPort, the deal also had some typical project finance protections: strong limitation on additional pari passu debt, distribution lock-up covenants of 1.25x and a three-month O&M reserve account.
Similarly, international investor appetite for green bonds is providing a source of alternative funding for Turkish renewables developers. Late last month Aydem Renewables placed a $750 million 5.5-year green bond, the proceeds from which will pay off existing bank loans and fund the addition of solar units to three of its existing hydro schemes – the 99MW Akinci hydro plant in Tokat; the 63MW Koyishar plant; and the 49.6MW Mentas plant – and the 55.6MW Usak wind project. The 5.5-year bond (which includes a 3.5 year grace period) priced at 7.75% and was oversubscribed by 2.1 times.
The new project bond decree potentially opens the Turkish project market to a range of domestic and international investors that goes beyond green appetite. The legislation allows Turkish banks and investment institutions to establish project finance funds and manage the consequent asset portfolios, subject to approval from Turkey's Capital Markets Board.
As Muhsin Keskin, partner at Esin Attorney Partnership, notes: "The communique provides several tools to improve the quality of the portfolios of funds, such as guarantees and collaterals to be provided by originators/founders or third parties and, for this purpose, it entitles originators/founders to purchase the PBS to be issued.
"PBS may be issued: (i) domestically via a public offering; (ii) to qualified investors without a public offering; or (iii) via private placement with a unit nominal value of TR100,000. PBS can also be offered in international markets. The proceeds of the issuance will be used for financing the relevant project, and the investors investing in the fund will make a long-term profit from the fund's income."
Will the new legislation have the required impact? In terms of refinancing options – yes. It certainly provides a serious potential source of long tenor funding diversification for post-construction projects. And the Turkish government has never reneged on the debt assumption guarantees it has given for major public service projects in the past – so the sovereign PPP credit history is an attractive one for any would-be debt investor.
But for projects without government guarantees, and deals involving construction risk – for which few institutional investors have appetite, irrespective of the jurisdiction – access to alternative sources of capital markets funding will likely be very limited until projects are operational and demonstrating solid cash flow in what is preferably a non-Lira income stream.
So for a well-structured Turkish project with robust risk mitigants, the potential funding base has just expanded – if the cost of debt on Turkish projects bonds proves economically viable. And for renewables, as Aydem demonstrated, there is always the green bond option. But for the rest, multilaterals and domestic banks will likely remain the only realistic option during the construction period.
Selected news articles from Proximo last week
NORTH AMERICA
Hartree closes on PAA Natural Gas acquisition debt
Hartree Capital – an affiliate of global merchant commodities firm Hartree Partners – has closed on the debt backing its $850 million acquisition of PAA Natural Gas Storage (owner/operator of the Pine Prairie and Southern Pines natural gas storage facilities in the US) from midstream infrastructure provider Plains All American.
EUROPE
DELTA Fiber secures €2bn for Dutch network expansion
EQT-owned DELTA Fiber has secured an initial €1.45 billion ($1.7 billion) with a possible future €600 million expansion to double its fibre connections across the Netherlands.
ASIA-PACIFIC
Financial close for Masdar JV's Cirata floating solar project
The partnership between Masdar and the PT PJBI subsidiary of Indonesia's state-owned electricity company PT PLN has reached financial close on the 145MW Cirata Floating Photovoltaic Power Plant project.
MIDDLE EAST & AFRICA
Linklaters wins legal counsel role on Saudi IPPs
Linklaters has been appointed by Saudi Electricity Company (SEC) as legal counsel for the 3.5GW Taiba and Al-Qassim gas-fired IPP projects (combined capacity 7GW).
LATIN AMERICA
COFIDES takes a piece of Bosa Hospital PPP
COFIDES is joining Grupo Ortiz in the design, construction, provision and maintenance of the €77 million 215-bed Bosa Hospital PPP project in Colombia.
The Proximo Membership
Join a brand new community of project finance professionals getting unrivalled access to unique analysis, market data and a global portfolio of expert industry events in the energy and infrastructure space. Click here to find out more