Proximo Weekly: NextEra's innovative twist on transition financing
In:
Oil & gas, Power, Renewables
NextEra is using equity in existing gas assets as collateral for raising $1.7 billion of debt to fuel its US renewables project pipeline. No greenwash – just a realistic and novel take on transition financing.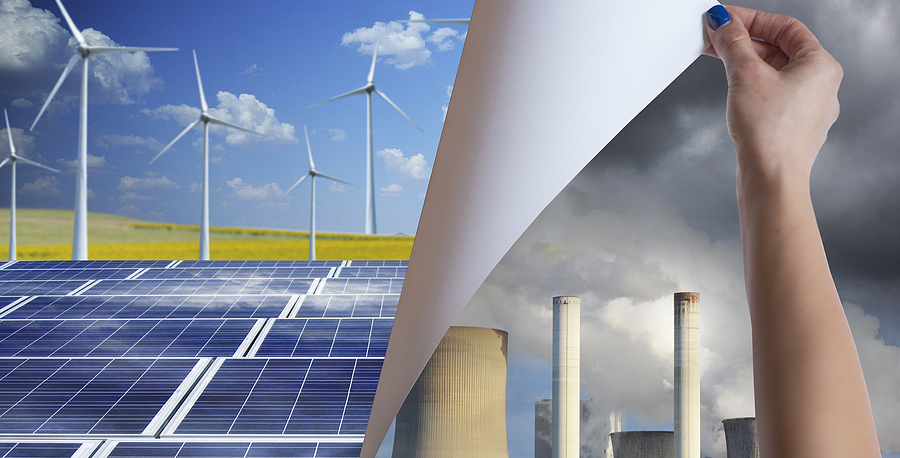 It is a strange turn of events when debt for renewable energy projects is secured against natural gas assets. NextEra Energy Resources has employed just such a strategy, with an ingenious private placement that leverages equity in two gas pipelines to finance a portfolio of US renewables projects. Although difficult to replicate, the financing is a strikingly pragmatic solution to the energy transition.
The $1.7 billion private placement was priced in early July and funded by 15 July 2021. The debt comprises a 17-year $1.5 billion senior secured amortising tranche priced at 2.92% and a seven-year $260 million senior secured tranche priced at 4.70%. The 17-year notes were issued by Florida Pipeline Holdings, an indirect wholly owned subsidiary of NextEra Energy Resources, itself a wholly owned subsidiary of NextEra Energy. The seven-year notes were issued by Florida Pipeline Funding, a subsidiary of NextEra Energy Resources and the indirect parent of Florida Pipeline Holdings.
Both Florida Pipeline Funding and Florida Pipeline Holdings are holdcos set up for the purpose of raising debt through the private placement, with Florida Pipeline Funding forming a super holdco as the parent of Florida Pipeline Holdings. The debt has been raised on a limited-recourse basis, but departs from a traditional project finance model, in that the debt is not secured against the assets under development. Instead, the 17-year notes are secured by a first priority security interest in assets that include 100% of Florida Pipeline Holdings and some of its subsidiaries, notably those that own a 100% stake in the Florida Southeast Connection pipeline and a 42.5% stake in the Sabal Trail Transmission pipeline. The seven-year notes are secured by a first priority security interest in assets that include a 100% stake in Florida Pipeline Funding.
Florida Southeast Connection runs for 126 miles between Osceola County and Indiantown, supplying Florida Power & Light Company (FPL), a subsidiary of NextEra Energy, with natural gas for electricity generation. It has been operational since June 2017.
Florida Southeast Connection interconnects with the Sabal Trail Transmission pipeline, which stretches for around 600 miles between Alabama and Florida. Originally owned by Spectra Energy Partners (50%), NextEra Energy (42.5%), and Duke Energy Corporation (7.5%), Sabal Trail Transmission has been operational since July 2017. Enbridge took a 50% stake in the project following its acquisition of Spectra Energy Partners in December 2018 and is also responsible for operating the pipeline, which supplies FPL, Duke Energy Florida, and Seminole Electric Co-operative with natural gas. As with Florida Southeast Connection, the gas will be used to produce electricity.
Explaining the rationale behind the holdco structure, one financier close to the deal notes: "The premise was to take those equity interests and effectively raise debt against them, monetise the value, and re-deploy those proceeds to invest in renewable assets." The debt is exclusively secured against NextEra's equity interests in the pipelines, with no recourse to the renewable energy portfolio. Default and related acceleration provisions in the note purchase agreements are also in line with the limited recourse nature of the deal.
A source confirms that the reason for separating the debt into two tranches via the holdco and super holdco is related to the "optimisation of the capital from an all-in pricing perspective." In essence, the $1.5 billion tranche is structured to achieve an investment-grade rating and is priced accordingly, while the $260 million tranche has a different credit rating and a higher coupon. The blended cost of the investment-grade tranche and the super holdco tranche was lower than pooling all the debt into a single tranche, allowing NextEra to maximise proceeds at the most efficient cost. The 17-year tenor on the $1.5 billion tranche is designed to match the appetite of investors for long-dated investment-grade debt, while the seven-year tenor on the $260 million tranche matches its lower credit quality.
All proceeds from the private placement will be allocated to renewable energy projects by NextEra Energy Resources within around 12 months. NextEra Energy Capital Holdings, a subsidiary of NextEra Energy, will certify that the proceeds have been allocated to applicable renewable energy projects. If the proceeds have not been allocated accordingly, the coupon on the notes will increase by 25bp.
While this is a self-certification process – and while the bonds have not been classified as green – the notes have been treated very similarly to the seven-year $1.5 billion green bond issued by NextEra Energy Capital Holdings in June 2021. The green bond also requires that funds be designated to renewables projects within one year to avoid a 25bp margin step-up. In addition, NextEra has already identified a portfolio of wind, solar, and battery storage projects that will be developed using the proceeds from the July private placement.
The credit quality of the bonds issued in the private placement is, naturally, linked to the value of the pipeline assets that underpin the equity interests used to secure the bonds. Like all such assets, the pipelines are not free from risk factors, but they do offer substantial reassurance to investors. Both pipelines received a Certificate of Public Convenience and Necessity from the Federal Energy Regulatory Commission (FERC) and provide a fairly crucial supply of gas to Florida, which had only two natural gas pipelines until the construction of Florida Southeast Connection and Sabal Trail Transmission. For the foreseeable future, the pipelines will remain essential infrastructure in Florida.
Investors will draw further comfort from the long-term offtake agreements that underpin the revenues of the two pipelines. According to FERC filings, FPL has 25-year contracts with Florida Southeast Connection and Sabal Trail Transmission maturing in 2042, while Sabal Trail Transmission also has a contract with Duke Energy maturing in 2043. The contracts leave a positive tail of around five years on the 17-year notes.
Fitch gives Sabal Trail Transmission a 'BBB+' rating and affirms the solidity of the contracts, noting that the 'take-or-pay structure of shipper contracts, and the company's revenues, protects Sabal from volatility in actual volumes of natural gas transported'. Additionally, Fitch indicates that Sabal Trail Transmission's three offtakers have a weighted average credit rating of 'A'. FPL, the sole offtaker for Florida Southeast Connection, has 'A', 'A1', and 'A' ratings from S&P, Moody's, and Fitch, respectively. Investors would be hard-pressed to find assets with a more robust set of offtakers and contracted revenues.
The deal is also reinforced by the fact that FPL is a subsidiary of NextEra Energy. In that NextEra owns both the pipelines and one of their offtakers, continued demand from FPL for natural gas is almost completely assured. The same might also be said of Duke Energy. Nonetheless, the lack of diversity amongst the pipelines' offtakers does expose the assets to a degree of concentration risk, which is heightened by the fact that the pipelines only serve one region. This concentration risk is mitigated by the strength of the offtakers, but the pipelines, and the notes they ultimately secure, would be severely threatened if one of the principal offtakers were not to honour its contract.
The Proximo perspective
Minimal levels of concentration risk aside, NextEra has unveiled a highly innovative deal that creatively leverages its portfolio to deliver an unusual limited-recourse financing. The deal offers flexibility over the use of proceeds, allowing NextEra to develop multiple projects of its own choosing off the back of a single deal. Alongside this flexibility, NextEra is able to shield its balance sheet with limited-recourse debt. In that the debt is not secured against the assets due to be developed, the deal even guards against construction risk – a traditional barrier to investing in greenfield infrastructure for institutional investors.
Despite its ingenuity, the deal's structure is not immensely easy for other sponsors to reproduce. Adopting such a structure requires a fairly significant portfolio of sufficiently under-leveraged, highly contracted assets to secure any debt raised. In spite of this, other oil and gas producers looking to develop renewables projects could well follow NextEra's example. It is also not inconceivable that sponsors with large existing renewables portfolios with little or no merchant risk could raise debt against those portfolios in a similar private placement. However, it is likely that deals of this kind will be limited to sponsors who can satisfy the very specific criteria attached to such financings.
There is, of course, an irony in developing renewable energy projects by leveraging natural gas assets. Nevertheless, the fact that NextEra is doing so is commendable, particularly given that the $1.7 billion of debt raised will allow NextEra to develop a substantial renewable energy portfolio; and NextEra's ability to mobilise so much capital for a range of renewables projects so rapidly is a testament to its expertise and resources in the sector.
In realistic terms, fossil fuels will continue to form part of the global energy mix for some time, despite the urgent and highly necessary move towards decarbonisation. If current fossil fuel assets can directly enable debt to be raised for the renewable energy projects that will replace them, there is a strong argument for making use of such a solution.
Selected news articles from Proximo last week
NORTH AMERICA
New Jersey outlines new solar incentive scheme
The New Jersey Board of Public Utilities (NJBPU) has unveiled formal plans for a new incentive programme to support up to 3.75GW of new solar in the state over the next five years.
EUROPE
EIB agrees project financing for 261.05MWp PV plants in Spain
The European Investment Bank has signed an agreement with Solaria Energía y Medio Ambiente to take part in the financing of seven photovoltaic plants in the Spanish regions of Castilla y León, Castilla-La Mancha, and Extremadura.
ASIA-PACIFIC
Freeport Indonesia secures $1bn loan for copper smelters
Gold and copper mining giant PT Freeport Indonesia (PTFI) has entered a five-year, $1 billion, unsecured credit facility to develop two metal smelters in Gresik, East Java.
MIDDLE EAST & AFRICA
SWPC receives 39 EOIs for Rabigh 4 desal
Saudi Water Partnership Company (SWPC) has issued a list of 39 companies that submitted expressions of interest in the Rabigh-4 Independent Brackish Water Desalination Project.
LATIN AMERICA
Colombia launches tenders for two highway concessions
Colombia's National Infrastructure Agency (ANI) has launched the tenders for two 25-year road concessions to improve connectivity between the Caribbean Coast and the country's interior.
The Proximo Membership
Join a brand new community of project finance professionals getting unrivalled access to unique analysis, market data and a global portfolio of expert industry events in the energy and infrastructure space. Click here to find out more