Pandemic proofs: The deals that went the distance in 2020
In:
Manufacturing & equipment, Power, Renewables, Social infrastructure, Telecoms and Communications, Transport, Waste and water
Region:
Americas, Asia-Pacific, Europe , Middle East & Africa
AWARDS SUPPLEMENT: A detailed look at those winning deals of 2020, the companies of the year, as well as expert opinion and interviews from some of the winners and more.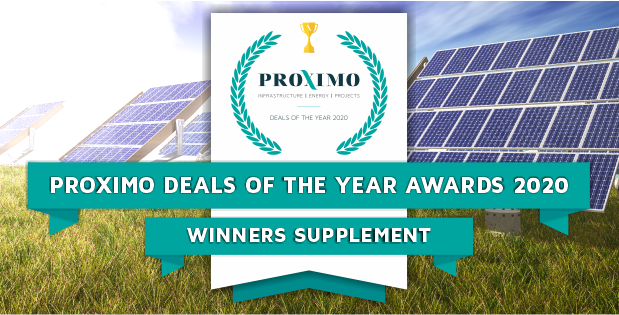 The Proximo Deals of the Year Awards for 2020 do not purely recognise effort. And very few winners' main achievement was reaching financial close against a challenging background. The background may have been challenging, but 2020 was a year when the project finance market kept on doing what it normally does - allocating, pricing, and managing risk - and still found new ways to finance energy and infrastructure assets.
Proximo has complied all our winning deals, along with our company awards, within our supplement: The deals that went the distance in 2020.
Go to our awards page to download your copy today