Proximo Weekly: More details on Dubai waste
Region:
Middle East & Africa
A waste-to-energy PPP first for Dubai Municipality.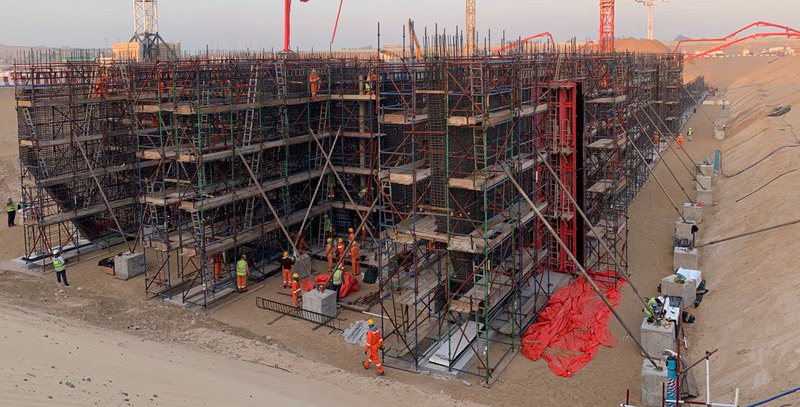 More details have emerged on the $927 million project financing of the 200MW Dubai Waste-to-Energy project – the first PPP project to be procured by Dubai Municipality.
Structured via SPV Dubai Waste Management Company, the financing has a 25-year tenor and comprises a $452 million tranche from JBIC; a $380 million tranche guaranteed by NEXI and provided by Mizuho, SMBC, Standard Chartered, Societe Generale, Credit Agricole, and KfW IPEX-Bank; and a $95 million uncovered tranche from several of the commercial banks in the lending group.
The project is sponsored by ITOCHU (20%), Hitachi Zosen (10%), BESIX (9.5%), Dubai Holding Commercial Operations Group (31%), Dubai Holding (20%), and Tech Group Dubai (9.5%). It is the first PPP project to be procured by Dubai Municipality and will be developed under a 35-year build-operate-transfer (BOT) concession, leaving a fourteen-year positive tail on the project debt. Allen & Overy is legal adviser to the lenders, while Covington is counsel to the sponsors and Squire Patton Boggs is acting for Dubai Municipality.
The concession follows a standard availability-based model, with fixed gate fees from Dubai Municipality for the processing of waste and a guaranteed offtake for electricity produced by the plant. As a result, the project carries no merchant risk. When completed, the plant will be able to process as much as 1.9 million tonnes of waste per year. Project completion is expected in 2024.
Selected news articles from Proximo last week
NORTH AMERICA
Cordelio Power closes on Glacier Wind loans
Cordelio Power has closed in a construction and back leveraged financing for its 185MW Glacier Wind project in Mason County, Illinois.
EUROPE
Belgium wants new site for French offshore wind project
The Belgian government will take legal action against the developer of the France's 600MW Dunkirk offshore wind project by July 10 and file a complaint with the European Commission (EC) over the siting of the project.
ASIA-PACIFIC
AIIB joins Global Infrastructure Facility
The Asian Infrastructure Investment Bank (AIIB) has become a technical partner of the World Bank-administered Global Infrastructure Facility (GIF).
MIDDLE EAST & AFRICA
MAWANI invites EOIs for 8 Saudi port terminals
The Saudi Ports Authority (MAWANI), in partnership with the National Center for Privatization & PPP (NCP), is inviting expressions of interest to develop and operate multi-purpose terminals in eight Saudi ports on a build-operate-transfer (BOT) basis.
SOUTH AMERICA
Qair signs MoU for $6.9bn hydrogen project in Brazil
Qair Brasil has signed a MoU with the Ceara state government to cooperate on developing a green hydrogen facility powered by offshore wind.
The Proximo Membership
Join a brand new community of project finance professionals getting unrivalled access to unique analysis, market data and a global portfolio of expert industry events in the energy and infrastructure space. Click here to find out more