Proximo Weekly: What does transition really mean?
In:
Oil & gas, Power, Renewables
Energy transition was one of many themes debated at Proximo Europe 2021 this week. The investment decisions are huge, politics muddied and the outcome by no means certain.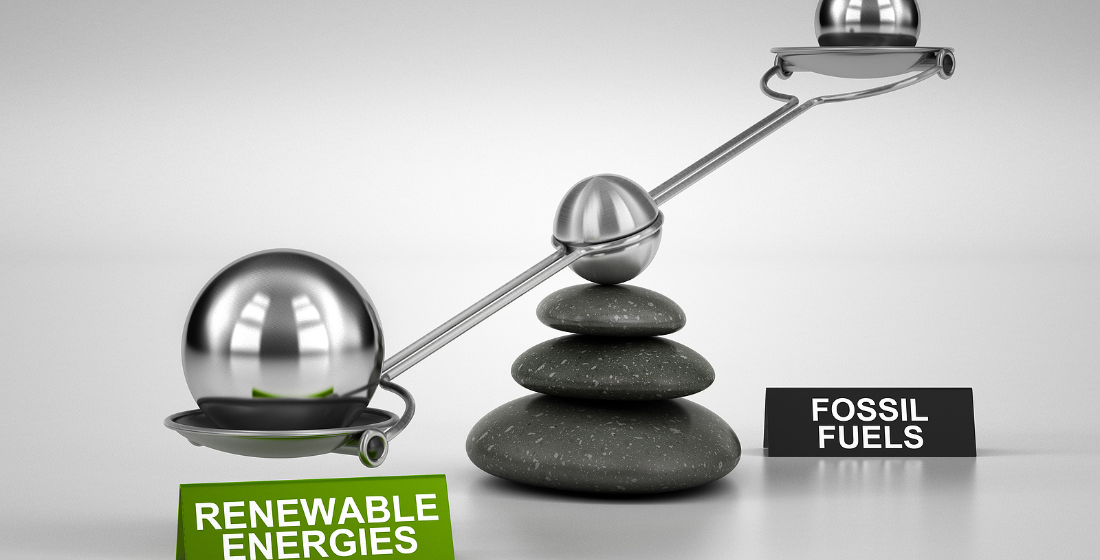 Our many thanks to all speakers and panellists that gave of their time and expertise to make for such lively and honest debate at Proximo Europe 2021 this week. If you only managed to dip in and out, you can log in and watch whatever you missed at https://europeaninfra.proximoinfra.com/agenda/Index.
Overall themes that knitted together the many sector-specific topics were resilience, resurgence and uncertainty; themes that Derek Halpenny, head of Research, Global Markets, EMEA & International Securities at MUFG, covered at the macro level with one of the best keynote speeches I've ever heard – and I've slept through a few over the years. If you want a masterclass in how to make 'inflation' interesting and infrastructure-relevant – watch Derek's presentation.
I'm not going to steal anyone's thunder by giving a blow-by-blow report on the conference, but the timing for many of the topics – recovery and resilience in the transport market, energy transition, digital infrastructure and new and established renewables technologies – could not have been better. The project market is on the cusp of radical change, largely driven by energy transition. Decisions made at the government, investment, finance and regulatory levels in the coming year will very likely end up shaping the global economy for decades to come. But despite the weight of those decisions, the outcome is by no means certain – much of the world cannot yet even agree on what the transition in energy transition actually involves.
For example, the International Energy Agency (IEA) has just released a report – Net Zero by 2050: a Roadmap for the Global Energy Sector – clearly delineating that climate pledges by governments to date, even if fully achieved, will fall well short of what is required to bring global energy-related carbon dioxide emissions to net zero by 2050 and give the world an even chance of limiting the global temperature rise to 1.5 °C. The Roadmap sets out more than 400 milestones to guide the global journey to net zero by 2050. These include, from today, no investment in new fossil fuel supply projects, which clearly puts gas in the same pariah finance and investment category as coal.
Conversely, the European Commission (EC), which was going to delete gas from its latest list of sustainable investments, has bowed to EU member state and oil and gas corporation pressure to delay the decision.
The problem of contradictory approaches – often born of vested short-term interests meet weak and/or inept government – is compounded further in industrialising economies that rely heavily on fossil fuels for both export and as a major source of foreign currency. In technological terms, emerging markets can benefit from the rapid development of new energies in the world's leading economies, in effect leapfrogging fossil-fuelled industrialisation. And there are plans circling for large hydrogen and solar emerging markets projects – for example, the feasibility study for H2Atlas, spearheaded by the German Federal Ministry of Education and Research, has found that with the availability of wind and solar energy, West Africa could produce up to 165,000TWh of green hydrogen annually and that 120,000TWh of this could already be produced today for less than €2.50 (green hydrogen in Germany currently costs around €7 to €10 per kilogram).
But in reality, the combination of political and new technology risk, means the kind of new energy projects that could replace fossil fuel export revenues in emerging markets are likely to be a hard sell to investors, even with DFI support and cover, until the technology, at the very least, and export markets for offtake have a long established track record. In short, gradual loss of revenue from oil and gas exports is going to hit emerging markets hard over the next 20 years, an aspect of the global energy transition that needs more thought and support if emerging markets are to be part of what has to be a global solution to have any chance of success. Perhaps we should be thinking in terms of economic transition rather than just energy transition.
Selected news articles from Proximo last week
NORTH AMERICA
Infrastructure Ontario (IO) and Grandview Kids have issued a request for proposals (RFP) to three prequalified teams for the design, build and finance of the Grandview Children's Treatment Centre Redevelopment project.
EUROPE
The European Commission has approved the Polish scheme to support offshore wind technology noting that it enabled the country to meet its renewables targets without unduly distorting competition.
ASIA-PACIFIC
Uzbekistan has announced the winning bidder of the public-private partnerships for two photovoltaic solar parks in the Jizzakh and Samarkand regions.
MIDDLE EAST & AFRICA
The $1.3 billion ECA-covered financing backing the Assiut oil refinery expansion project in Egypt - sponsored via the Assiut National Oil Processing Company (ANOPC), a project vehicle established in 2018 by state-owned Egyptian General Petroleum Corp's subsidiary Assiut Oil Refining Co - has been delayed as banks await the first draft of project documents.
LATIN AMERICA
Brazilian development bank BNDES has approved BRL1.47 billion ($277.8 million) in financing to support the construction of the 700MW Janauba solar complex, owned by a local unit of Canada's Brookfield Asset Management.
The Proximo Membership
Join a brand new community of project finance professionals getting unrivalled access to unique analysis, market data and a global portfolio of expert industry events in the energy and infrastructure space. Click here to find out more