Proximo Weekly: D4 and after
Meridiam and Vinci have set the benchmark for future Czech roads PPP financings – and it's a high one.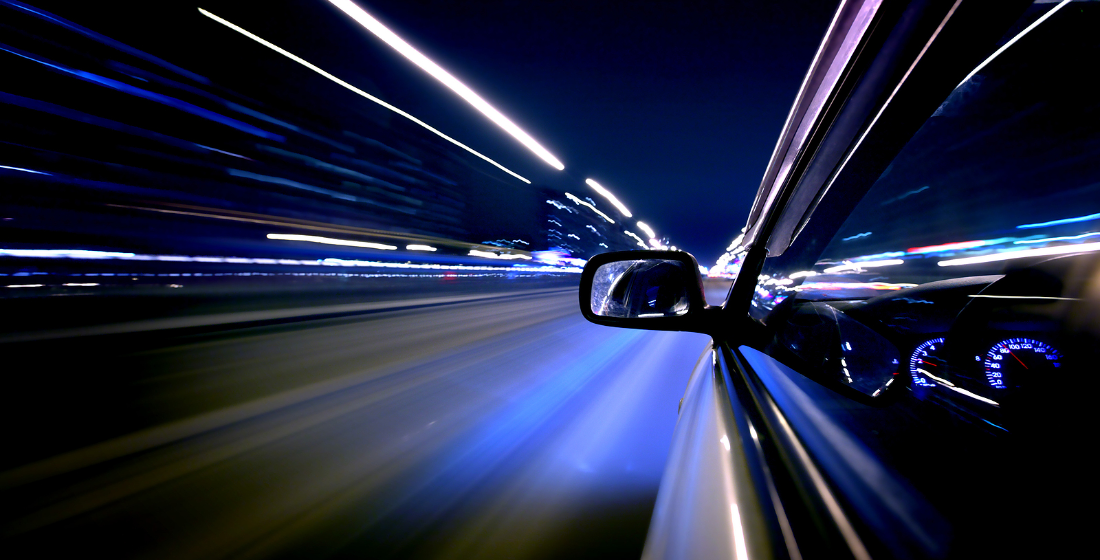 Despite the pandemic, despite the concession being a pathfinder (the first motorway PPP in the Czech Republic), despite a global infrastructure market in which financing tenors are expected to shorten – for example, construction financing/soft miniperms followed by bond or loan take-outs – and despite 90.5% gearing, on 29 April Meridiam and Vinci reached financial close on a 27.5-year debt package for their D4 motorway PPP availability-based concession in the Czech Republic. If further proof were needed that the certainty of income stream that comes with availability-backed financings has given these types of concession added deal-appeal post-pandemic – the D4 project is it.
The DBFOM scheme – which will cost €525 million ($636.5 million) in the construction phase – comprises 32 km of new motorway and widening an existing 16 km section of road to two lanes in each direction. The new motorway will link Pribram to Pisek and provides an improved road connection between rural South Bohemia and Prague. The concession term is 28 years, including a 3.5 years construction phase, which will begin in mid-May with Vinci's Czech subsidiary Eurovia as contractor. Operation and maintenance will be the responsibility of Vinci Highways.
The D4 has been a long time in development – the RFP deadline was extended twice and the first legal, technical and financial advisory tender, launched in 2016, was scuppered by Czech competition authority UOHS which ruled the tender penalised domestic bidders. However, after the initial hiccups, from awarding preferred bidder in December 2020, to concession signing in February 2021 and subsequent financial close took just four-and-a-half months.
Seven bidding groups were qualified for the tender by the Czech Transport Ministry, from which Vinci/Meridiam, Strabag/Hochtief, DIF Infra 5 Participations/Acciona Concessiones/John Laing Investments, and Porr/Obrascon Huarte/Egis Projects/Macquarie made it to the competitive dialogue stage (the three rejected groups were FCC Concessiones, Pan-Mediterranean Engineering, and IC Ictas Insaat Sanayi). Of the final four, only two made a bid, with Vinci/Meridiam coming in at a total availability payment over the life of the concession of CZK17.8 billion ($840 million), CZK2 billion net ($94 million) under an offer from Porr/Obrascon Huarte/Egis Projects/Macquarie.
The financing backing the scheme is dual-currency, mirroring the availability payments, which are split roughly 50/50 between koruna and euros and are index-linked. The €475 million-equivalent 27.5-year debt comprises a €155 million tranche from KfW, DZ Bank, Siemens Bank and NordLB; a €120 million fixed term tranche from Munich Re's asset management arm MEAG; and a €200 million-equivalent locally denominated tranche from CSOB. The deal also includes a €50 million five-year equity bridge from SMBC, CSOB, UniCredit and DZ Bank.
The advisory line-up for the deal was PwC as financial advisor to the sponsors with CMS as legal counsel. Lender counsel comprised Linklaters and Kinstellar, with Infrata as technical advisor. The Czech government had Ceska Sporitelna as financial adviser, with White & Case as legal counsel.
Pricing on the debt is said to be in the 200bp ballpark, which is surprisingly tight given the deal's first-time status, multiple currencies, the length of the tenor, no DFI or ECA support (the deal has been purely commercially-banked) and the fact that previous attempts at roads PPP pathfinders in the country – notably the R4 and R7 – ultimately ended up back with the state as investor.
As a pathfinder deal, at least from the sponsor perspective, it doesn't get much better than the D4. Will more Czech roads deals follow? Some are already at the feasibility stage, and given the financial and concession terms Meridiam and Vinci got on D4, when tendered they are unlikely to have trouble drumming up international developer or lender appetite. Accepted, the D4 will probably be refinanced post-construction at an even cheaper cost of debt, but given the terms the sponsors got, Meridiam and Vinci have the luxury of no refinancing risk.
Selected news articles from Proximo last week
NORTH AMERICA
Cintra protest of Beltway/I-270 PPP award fails
The Cintra-led Capital Express Mobility Partners has unsuccessfully challenged Maryland Deptartment of Transportation's decision to award the initial phase of the $11-billion Beltway/I-270 managed lanes project to Accelerate Maryland Partners.
EUROPE
Poland awards Baltyk II and III CfDs
Poland's Energy Regulatory Office (ERO) has awarded Equinor and Polenergia's Baltyk II and Baltyk III offshore wind projects contracts for difference (CfD) under the first phase of the country's offshore wind development scheme.
ASIA-PACIFIC
ChemOne's PEC project progresses ECA-backed deal
ChemOne has mandated some of the lenders and ECAs for the debt backing its $3.38 billion Pengerang Energy Complex (PEC) project – an integrated condensate splitter and aromatics plant in Malaysia that will have a processing capacity of 150,000 barrels per day (bpd) of condensate plus side feed of naphtha, an aromatics output of 2.3 million tonnes per annum, energy products output of 3.9 million tonnes per annum, and hydrogen output of 50,000 tonnes per annum.
MIDDLE EAST & AFRICA
Jazan IGCC plant progresses financing
Sponsors of the $12 billion 3.8GW Jazan integrated gasification combined cycle (IGCC) power plant in Saudi Arabia - Saudi Aramco (20%), Air Products (46%), ACWA Power (25%), and Gas Industry Co. 9% - is progressing with the debt package to fund the scheme.
LATIN AMERICA
Celeo Redes awarded transmission and substation PPP in Peru
Peruvian infrastructure agency ProInversion has awarded Celeo Redes 30-year concessions to design, build, finance, operate and maintain transmission and substation projects in a recent auction.
The Proximo Membership
Join a brand new community of project finance professionals getting unrivalled access to unique analysis, market data and a global portfolio of expert industry events in the energy and infrastructure space. Click here to find out more