Proximo Weekly: Uzbekistan powers up
Uzbekistan looks set to deliver some significant CCGT and renewables financings over the next 12 months, and a strong project pipeline for beyond the end of the year. Much of the potential deal flow will require DFI backing, but appetite from international commercial project lenders is also looking strong, spurred by the credit quality of many of the sponsors looking at the market.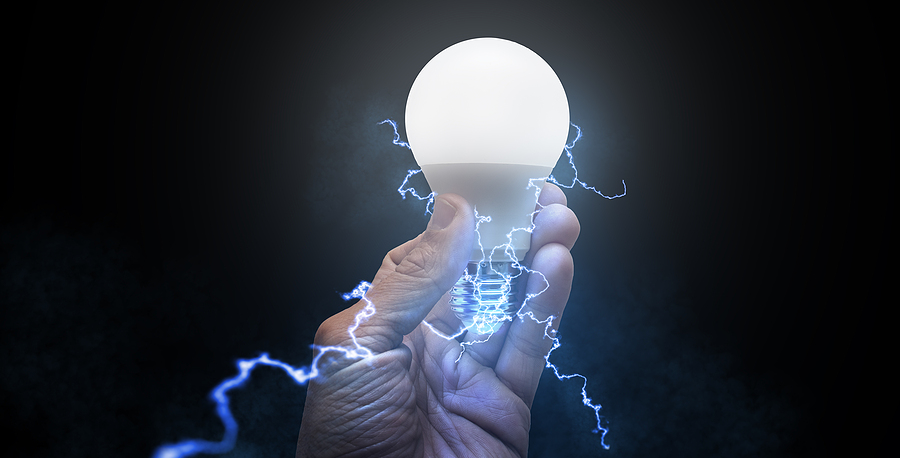 Despite the global economic slowdown caused by Covid-19, the pace of development of an independent power project (IPP) market in Uzbekistan is tangibly picking up. This month ACWA Power closed on the $750 million debt financing for the 1.5GW Syrdarya 1 CCGT project – the first large-scale Uzbek IPP financing to reach financial close – and more IPP deals (both renewables and gas-fired) look set to follow given the recent proliferation of tenders and upcoming regulatory environment streamlining.
In February the Uzbek government issued a new draft law on electric power. If approved, the new regulation will unify and replace all previous regulations and include new articles to further support renewables. And although Uzbekistan has abundant gas, its focus is as strong on renewables development as it is gas-fired. The government is looking to reduce consumption of natural gas for energy production from 16.5 to 12.1 billion cubic meters by 2030 and use gas produced domestically for conversion into high-value polymer export products. Coextensively, it has adopted a 10-year electricity plan – developed jointly with the Asian Development Bank and the World Bank – that includes targets of 5GW of solar, 1.9GW of hydropower and up to 3GW of wind by 2030.
In the gas-fired sector, the bid deadline for the 1.25-15GW Syrdarya 2 project is in August – ACWA is expected to make an offer alongside a rival bid from EDF with Sumitomo. And in February the government approved an investment agreement with Cengiz Enerjito for its 240MM CCGT scheme in the Tashkent region – the $150 million investment, structured via project company Cenergo, is backed by a 25-year PPA with National Electricity Networks of Uzbekistan (NESU).
Similarly, the renewables sector has a significant pipeline that is progressing. Most recently Dubai-based Phanes Group signed a 25-year PPA and an investment agreement with the Uzbek government for a 200MWАС grid-connected solar PV project in Nurata, Navoi Region. Ravnaq-bank will act as a coordinator between Phanes and the state organizations of Uzbekistan.
Along with awarded projects, a long list of renewables IPP tenders are underway. The deadline for RFPs for the 200MW Kattakurgan solar PV plant in Jizzakh and 200MW Gallaorol solar PV plant in Samarkand is 16 April. Those on the shortlist are ACWA Power; Avelar Solar Technology & Green Energy Rus; Enel Green Power & Metito Utilities; Jinko Power Technology & Jinko Power; Korea Electric Power (Kepco); Marubeni; Masdar; Powerchina Resources & Jiangsu Linyang Energy; ReNew Power; Risen Energy; Samsung C&T; Scatec Solar; Sungrow Power Supply & AMEA Power; Total Eren; and Universal Energy & Samruk-Kazyna Invest.
IFC is the government's transaction adviser on the two lots (dubbed Uzbek Scaling Solar 2) and the 500MW IFC Scaling Solar 3 projects – the Bukhara Solar PV Plant (250MW) IPP, Khorezm Solar PV Plant (125MW) IPP and Namangan Solar PV Plant (125MW) IPP – are also expected to be launched to tender within H1 2021.
Next week, April 12, will also be the final bid date for the 200MW Sherabad I PV plant in, on which Asian Development Bank is transaction adviser. In the running are ACWA Power; Jinko Power; Marubeni; Masdar; NTPC; ReNew Power; Risen Energy and Tojikgidroelectromontaj; Samsung C&T and Korea Electric Power Corporation; Scatec Solar; TBEA Xinjiang and Prime Road Power; and Total Eren. If not delayed again, the tender will likely be followed by the Sherabad II offering later in the year.
In terms of deals nearing financial close, ACWA Power is putting together financing for its 1GW (combined capacity) Navoi and Bukhara wind projects, a process that is likely to be sped up by the signing of 25-year PPAs in January. Masdar has also just signed an implementation agreement with the Uzbek government to up the capacity of its Zarafshan wind project from 500MW to 1.5GW. Masdar is expected to reach financial close on the initial $600 million 500MW project in the coming months and the scheme is expected to start commercial operations by the end of 2024.
Much of this project pipeline will require DFI support, but as ACWA's recent Syrdarya I deal demonstrated, there is also significant commercial bank appetite – at $450 million the commercial bank tranche, provided by Standard Chartered, Natixis, Societe Generale and Bank of China, albeit with political risk cover from MIGA, is $150 million larger than the DFI backing from the EBRD, DEG and OFID.
Selected news articles from Proximo last week
NORTH AMERICA
NADB helps finance $216.1m Corazon Solar Project in Texas
The North American Development Bank (NADB) has taken part in a $216.1 million credit agreement with energy developer BayWa r.e to finance the design, construction, and operation of the 200 MWAC Corazon Solar Project in Webb County, Texas.
EUROPE
Finerge closes EDPR acquisition portfolio refinancing
Finerge has closed on the refinancing of a 242MW onshore wind portfolio in Spain; assets it acquired for €450 million from EDPR in December 2020.
ASIA-PACIFIC
Adani's Rajasthan renewables hybrid debt out to syndication
Adani Green Energy's certified green project debt package, designed to initially fund its under-construction 1.69GW hybrid renewables portfolio (solar and wind) in Rajasthan, has been launched to syndication.
MIDDLE EAST & AFRICA
ACWA signs final agreements for 200MW Kom Ombo PV project
Saudi developer ACWA Power has finalised the project agreements for the 200MW Kom Ombo solar PV plant in Egypt.
LATIN AMERICA
Nexus renewable portfolio in Chile closes refi
Sponsors of a renewable energy portfolio in Chile - Grupo Ibereolica and Global Power Generation - have reached financial close on a seven-year mini-perm to refinance the funds backing the scheme.
The Proximo Membership
Join a brand new community of project finance professionals getting unrivalled access to unique analysis, market data and a global portfolio of expert industry events in the energy and infrastructure space. Click here to find out more