Proximo Weekly: Don't leave hydrogen to market forces
Region:
Europe , Americas, Middle East & Africa, Asia-Pacific
The list of planned hydrogen projects in the global pipeline is ballooning daily. But where's the level of support from governments – regulatory and financial – that will make green and blue hydrogen commercially bankable?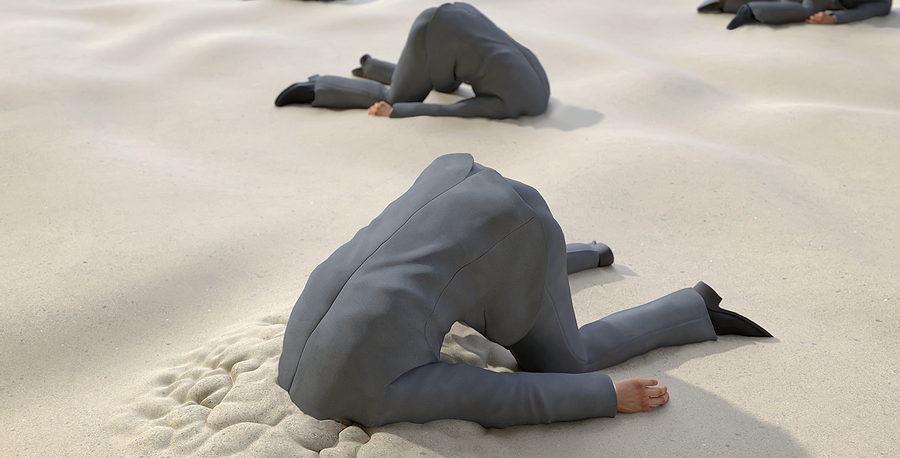 In the early days it was government regulation and subsidy for developing renewables technologies that were widely touted as the economic accelerants behind energy transition. Now it is market-based drivers – a combination of the continually lowering cost of renewable power and project development, and development of new, more cost-effective and reliable technology.
The change is tangible – we now have zero-subsidy offshore wind projects in the pipeline; a cost-effective and developing battery market that could ultimately remove weather risk from the renewables equation; and the list of green hydrogen projects planned by energy majors across the world is growing faster than a Greensill bankruptcy. Even in the US, market-based drivers ensured the renewables sector continued to grow during Trump's medieval administration.
But how true is it that market-based drivers have taken the helm on energy transition? A recent report by two US academics – the highlights of which were published in theconversation.com– on the key drivers behind the retirement or switch to gas of 348 US coal-fired power units from January 2008 to September 2016 found that it was not market drivers but the 2015 Cross State Air Pollution (CSAP) rule that had the biggest impact. It estimates that CSAP – not lower gas prices or renewables adoption – was responsible for reducing the expected production life of the coal power units that it affected by a total of 1,170 years.
The report's conclusion is surprising, but given the outcome is the same whether politically or market-driven, what difference does it make? The difference will be the speed of transition to carbon free – the more government support and regulation, the quicker the market-based change – and that has relevance for the fast-paced development of what could replace a large chunk of the oil and gas market in the future, green hydrogen.
The potential project pipeline for hydrogen is already booming. Many of the established renewables developers and oil companies (although the oil major focus is normally blue hydrogen with carbon emissions storage rather than green hydrogen) have announced ambitious schemes. ACWA Power and Air Products have teamed up with the NEOM city of the future project in Saudi to develop a $5 billion green hydrogen/ammonia project. DEME Concessions and Oman's national oil company OQ plan to build a 250-500MW electrolyser to produce green hydrogen – the Hyport Duqm Green Hydrogen project.
In the past fortnight alone Tatweer and ACME Solar have announced plans for a $2.5 billion green hydrogen project, also at Duqm. The GET H2 hydrogen initiative – a partnership between BP, Evonik, Nowega, OGE, RWE, Salzgitter Flachstahl and Thyssengas – have submitted an expression of interest for funding under the IPCEI programme (Important Project of Common European Interest) to Germany's Federal Ministry of Economics and Technology for a green hydrogen project (the scheme will comprise production, transport, storage and industrial offtake of hydrogen produced from renewable energies). EIG-controlled Prumo Logistica, through its Porto do Acu Operacoes subsidiary, has signed a MoU with Fortescue Future Industries to conduct feasibility studies on installing a green hydrogen plant at the industrial complex at the Port of Acu. And BP has kick-started a feasibility study for its 1GW H2Teeside blue hydrogen project, on which it will make a final investment decision in 2024.
The proliferation of big names getting into hydrogen is good news for the nascent sector – international developers have the credit quality and balance sheets, if required, to speed up utility-scale development and establish a global supply chain. But arguably there is also a downside – a temptation for cash-strapped governments, and even DFIs, post-pandemic to take the view that market forces, particularly the focus of oil and gas majors on diversification, will deliver hydrogen on a scale that brings down cost of production and delivers transition at an acceptable pace. In short, the subsidy and DFI support made available for hydrogen – if it eventually emanates from governments – may not match the levels that start-ups in the wind and solar markets initially benefitted from.
The Proximo perspective
Green hydrogen costs are largely driven by the cost of electricity and capital cost of electrolysers. The cost of the cheapest renewables electricity is now around $15/MWh (the norm is probably more in the $50-$100/MWh ballpark) and that cost is expected to fall further over the next decade by around 35%. Similarly, the cost of electrolysers, according to a recent report by Edison Group, has already fallen by 60% in the last 10 years and consequently, "for regions where renewable electricity is cheap, BNEF [Bloomberg New Energy Finance] expects green hydrogen to be cost competitive with fossil-based hydrogen in 2030."
But even allowing for those promising numbers, the report concludes that the level of support the sector receives from governments will determine ultimately how rapidly the market develops – forecasts, even conservative ones, are not a given, even with the kind of credit and development clout international developers bring to the table.
Green, and to a lesser extent blue, hydrogen needs fiscal and financial support. Edison argues"the introduction of more widespread (and higher) carbon pricing is the policy likely to have the biggest impact on encouraging investment in hydrogen (and other low carbon technologies). At present the cost of fossil-based hydrogen (€1.0/kg in China and €1.5/kg according to the EU hydrogen roadmap) is substantially cheaper than green (€2.5–5.5/kg) and blue (€2/kg) hydrogen. BNEF estimates that, assuming production costs of green hydrogen fall to $1 per kg, a $50 per tonne of carbon dioxide equivalent (tCO2e) carbon tax would make hydrogen a cost-competitive energy source in steelmaking. At $78 per tCO2e, green ammonia (a denser fuel formed by combining hydrogen with nitrogen) is a cost-effective fuel source, potentially opening up shipping and aviation segments. At $115 per tCO2e, hydrogen could provide cheaper electricity than natural gas in peak periods."
By bridging the price gap between grey, blue and green hydrogen, a carbon tax increase would make green hydrogen projects significantly more bankable in the commercial project finance market. But it would still need to be complemented by subsidy regimes for green and blue hydrogen to generate the required pace of transition to meet the latest scientific climate change predictions (irrevocable change between 2027 and 2042 according to the latest computer modelling as reported by the World Economic Forum).
Hydrogen does looks set to become a major part of the global energy mix, but relying on market forces and the balance sheets of major energy companies is not going to bring the change fast enough. Governments need to start providing the subsidy and regulatory support required to make these projects bankable. Tried and tested renewables regimes already exist – so how hard can it be to rejig them for hydrogen?
Selected news articles from Proximo last week
NORTH AMERICA
EPCOR selected for Lake Oswego wastewater PPP
The City of Lake Oswego has selected EPCOR USA as the preferred proposer for negotiation of agreements to design, build, finance, operate, and maintain a new wastewater treatment facility to replace the ageing Tryon Creek Wastewater Treatment Plant through a public-private partnership (P3).
EUROPE
RWE takes FID for 1.4GW Sofia offshore wind project
RWE has taken the final investment decision on its 100%-owned 1.4GW Sofia Offshore Wind Farm project, located on Dogger Bank, 195 km from the UK's North East coast.
ASIA-PACIFIC
ADB finances Mongolian solar power, battery energy storage project
A consortium of JGC Corporation, NGK Insulators, and MCS International has been awarded a contract for the construction of Mongolia's first solar power generation project with a battery energy storage system.
MIDDLE EAST & AFRICA
Redstone CSP nears financial close
Sponsors of the $750 million Redstone concentrated solar power (CSP) project in South Africa are nearing financial close on a heavily delayed project financing of the solar plant.
SOUTH AMERICA
Angra 3 financing to be completed by late 2022
BNDES has announced that it will look to complete the financing of the Angra 3 nuclear power plant by late 2022.
The Proximo Membership
Join a brand new community of project finance professionals getting unrivalled access to unique analysis, market data and a global portfolio of expert industry events in the energy and infrastructure space. Click here to find out more