Proximo Weekly: Size matters
The UK budget had a few more details on the new UK Infrastructure Bank. Given its size, can it provide the level of support and stimulus needed to pull in the amount of private sector money required to meet UK infrastructure investment plans?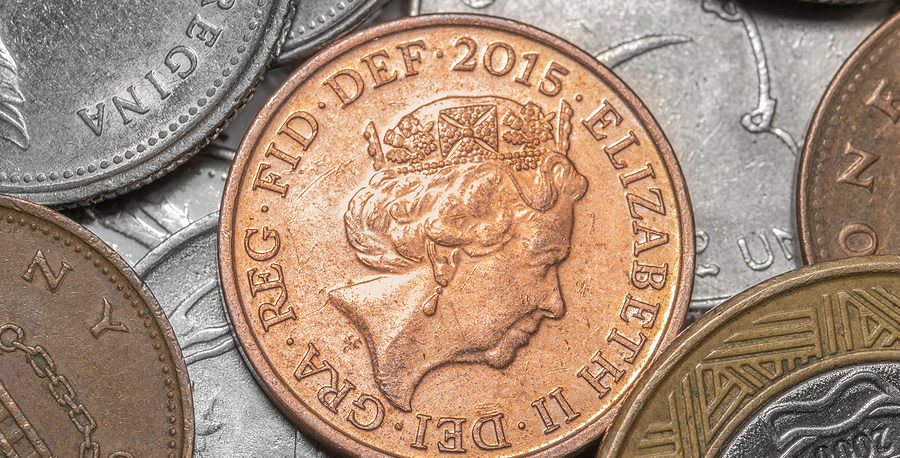 Welcome but a little underwhelming best describes the few details about the new UK Infrastructure Bank (UKIB) released this week in the UK budget. The bank will have £22 billion of financial capacity – £5 billion equity, £7 billion debt and £10 billion of guarantees – and will be able to borrow up to £1.5 billion a year up to its £7 billion cap. The bank will offer senior debt, hybrid funding, equity and project guarantees.
But how much of that funding is actually new infrastructure stimulus capacity – and new capacity is needed given the government's ambitious infrastructure plans, mounting pandemic-related debt and no replacement for PFI – is arguable. Pre-Brexit the UK had a 16% stake in the EIB – €3.5 billion of capital and €35.4 billion of callable capital (contingent liability for which it is still under obligation) – and although that 16% was greater than the UK received as a percentage of EIB investment, the EIB was still providing around £5 billion a year to UK projects in the five years prior to the Brexit vote in 2016 when volume began to tail off. UKIB will need to plug that funding hole and unlike the EIB, which has a triple-A rating, its cost of borrowing will be linked to the UK sovereign AA.
Similarly, £4 billion of UKIB capacity will be available for local authority capital projects – a role already fulfilled by the Public Works Loan Board (PWLB), although UKIB loans will be priced at priced at 60bp over gilts, around 20bp lower than the standard PWLB rate. And the £10 billion of UKIB guarantee capacity is simply UKIB taking on the existing UK Guarantees Scheme (UKGS).
UKIB's lending mandate has yet to be detailed (a set of investment principles will be published before the summer), but according to the HM Treasury UKIB Policy Design statement " the bank will focus on intervening where it can make the biggest impact. This means addressing shortfalls in the provision of private finance to make projects happen that would otherwise not have had the necessary support. Acting as a cornerstone investor, it will leverage private sector finance into underdeveloped or challenging markets."
Initially UKIB will focus on "clean energy, transport, digital infrastructure, water and waste", but once fully established that focus will widen to "scaling early-stage technologies that have moved through the research and development phase". That is good news for traditional UK infrastructure lenders. As a statement by Eversheds Sutherland notes: "By UKIB financing elements of projects the market would not otherwise take, this gives hope to infrastructure debt financiers who have struggled to find a home for capital in recent years but who would be willing to lend alongside first-loss debt or as part of a guaranteed finance structure."
Does UKIB have the required financial clout to crowd in enough private finance to meet the UK's £640 billion infrastructure plan over the next five years? General consensus in the market appears to be no, even allowing for the bank being able to recycle capital and reinvest returns, thus enabling it to scale up its balance sheet over time. Of course, that does not diminish the odds of it being accused by commercial lenders of crowding out the private sector at some point in the future. But market hyperbole aside, the bank, in its current planned form, is not big enough to do anything other than scratch the surface of UK infrastructure funding requirements.
At least UKIB will not be based in London – although in terms of the government meeting its promise to even up the UK's north-south divide, some hard cash for Northern Powerhouse Rail, which did not even get a mention in the budget, would have been more appreciated than placing the new bank in Leeds. So perhaps, just perhaps, the Johnson administration is serious about its UK infrastructure rebalancing act.
Selected news articles from Proximo last week
NORTH AMERICA
Edgemoor team selected for Mason University P3
Mason Innovation Partners has been selected by Virginia's George Mason University to begin negotiations on a P3 to design, build, finance, lease, and operate a new digital innovation headquarters on the university's Arlington campus.
EUROPE
JBIC takes chunk of Hornsea 1 OFTO debt
Diamond Transmission Partners – a joint venture between Chubu Electric and Mitsubishi – has raised a partially JBIC-backed facility to fund its £1.175 billion Hornsea 1 OFTO acquisition from Orsted in the UK.
ASIA-PACIFIC
CopperString 2.0 sounding out bank appetite
CuString, initial sponsor on the CopperString 2.0 high voltage transmission network project in Queensland, is said to be sounding out commercial bank appetite for a loan to complement the NAIF facility that is expected to make up the majority of the project's debt.
MIDDLE EAST & AFRICA
Manah I & II solar bid deadline extended
Oman Power & Water Procurement (OPWP) has extended the bidding date for the Manah I and II solar projects for a second time – pushing the deadline back to end of May from March 16 (the original deadline was 7 December 2020).
SOUTH AMERICA
Valle del Cauca 5G pulls record bidding numbers
The tender for the Valle del Cauca 5G highway project (Cali-Palmira Access) in Colombia has pulled in a record eight bids according to Agencia Nacional de Infraestructura (ANI).
The Proximo Membership
Join a brand new community of project finance professionals getting unrivalled access to unique analysis, market data and a global portfolio of expert industry events in the energy and infrastructure space.