Proximo Weekly: Degrees of separation
A challenge by the Anthropocene Fixed Income Institute (AFII) to Barclays and HSBC for their work on a recent JBIC bond issue marks a new front in the conflict over funding for environmentally questionable projects. Is ECA fundraising the new green battleground?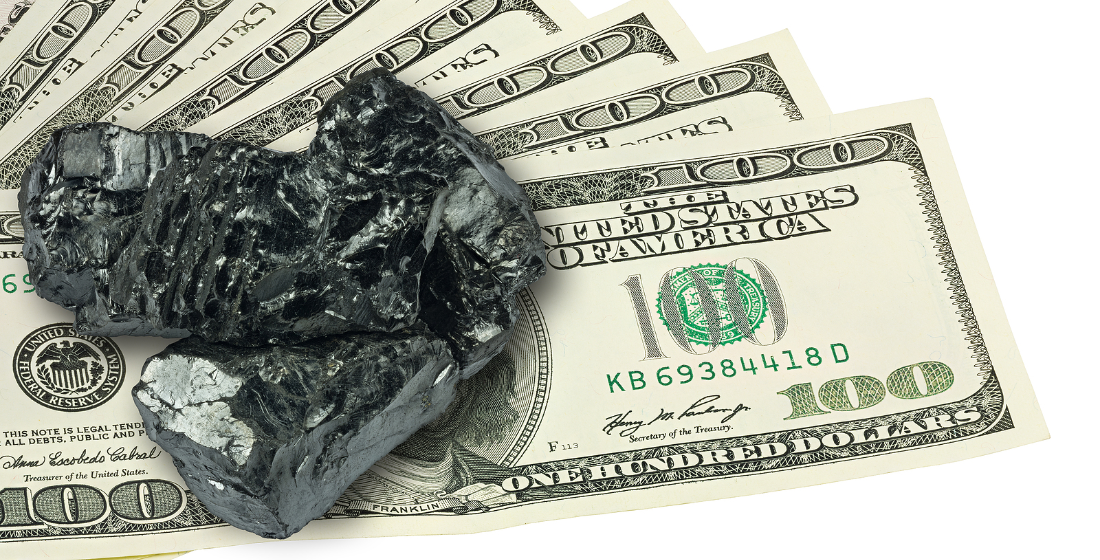 Funding for environmentally sensitive projects has long been a pressure point for non-governmental organisations (NGOs) looking to influence corporate behaviour. For project finance lenders, scrutiny of the environmental impact of lending decisions has been a fact of life for over two decades. The industry's main guidelines for assessing impacts, the Equator Principles, were a direct response to protests outside banks' offices.
Four banks – ABN Amro, Barclays, Citigroup and WestLB – developed the principles with the IFC in 2002 when protesters targeted them for supporting potentially damaging oil pipeline projects in Africa, Asia and Latin America. Equator eventually became something close to an industry standard, with 116 members. Banks followed that initiative up with the much less successful Carbon Principles and the reasonably well-known Green Bond Principles, which provide guidelines for green bond issuance.
Today, in addition to those industry ESG standards, corporates of all types also face pressure from influential institutional shareholders to clean up their businesses. Shareholder pressure on banks was, for instance, a major factor in the scaling back of investment in Australian coal projects.
But one of the tougher nuts for pressure groups have been export credit agencies (ECAs). Given ECAs are state-backed, the support they offer tends to reflect the policy concerns of their political masters – those concerns can range from bolstering domestic manufacturing and jobs via export contracts, to national energy security. For example, when OECD restrictions on ECA financing for coal-fired power came into force in 2017, they included numerous get-out clauses for lending to emerging markets and ultra-super critical (USC) coal-fired technology projects, to which Japan is a major exporter.
The challenge by the Anthropocene Fixed Income Institute (AFII) to Barclays and HSBC for their work on a JBIC bond issue marks a new front in the conflict over funding for environmentally questionable projects. The AFII was founded by Ulf Erlandsson, which describes him as a former credit portfolio manager at the Fourth Swedish State Pension Fund (AP4) and quant strategist at Barclays Capital as well as a pioneer of the green bond market.
The AFII, through an Australian legal centre called the Environmental Defenders Office (EDO), has challenged the two banks over their underwriting of a £250 million government-guaranteed sterling bond issue by JBIC. Barclays, HSBC and JP Morgan underwrote the issue, which carried a 5.5-year bullet maturity and coupon 0.375%, and closed on 9 February.
AFII argues that the bond proceeds will go towards the financing of Vung Ang 2, a 1.32GW $2.2 billion ultra-supercritical coal-fired power project in Vietnam: Project financing for Vung Ang 2 signed on 28 December 2020, with JBIC providing $636 million in direct debt and another $1.12 billion in debt coming from Kexim and commercial banks Mizuho, MUFG, SMBC and SMTB.
AFII's beef with the bond issue is a claimed lack of full disclosure labelling. The EDO told Reuters, "previous statements from JBIC have made clear the money would go into the pot from which funding for the Vietnamese project would be drawn," and that the bond prospectus gave no explicit indication that might be the case.
JBIC has yet to give a detailed statement on EDO's claim, which perhaps it needs to. But the sterling issue would be an odd choice of funding instrument for Vung Ang 2 given the bond closed over a month after the Vung Ang 2 project financing signed, and some obvious currency mismatches with the project's power purchase agreement and project debt, which are denominated in US dollars.
On a similar note, on 14 January 2021, JBIC priced a $1.5 billion global dollar issue, which had a ten-year bullet maturity, a 1.25% coupon and also carried a government guarantee. Daiwa, Barclays, Citi, and JP Morgan led that issue. Yet that bond issue, denominated as it is in US dollars, has not attracted attention.
Whether right or wrong in this particular instance, the EDO has very publically highlighted a longstanding and growing concern about degrees of separation between fundraising and use of proceeds raised – that since money is fungible, fundraising might be tainted indirectly by a borrower's other undesirable activities. And if these kind of challenges end up in the courts, and as wins for the challengers, the implications are potentially huge (law firms are probably already adding a few digits to their forecast 2022 fee income).
An acknowledged weakness of green bonds is that fungibility means it is hard to assess their direct impact. Critics of greenwashing have noted that it is very easy for a large energy corporate to get the PR and (arguable) pricing benefit from a small green bond issue while funding the bulk of its business in the normal fashion. Indeed Kexim, a co-lender on Vung Ang 2, is now on its second green bond issue. Furthermore, the Korean government has pledged to reach net zero emissions by 2050 and launched a Green New Deal.
JBIC and Kexim will still be under pressure to support domestic jobs and domestic energy users. Both have promised to eventually shift away supporting coal, but the speed of that shift, and where it leaves oil and gas businesses, is still open to debate.
Will NGOS like the AFII and EDO succeed in making some ECA issuers too toxic for international investment banks to touch? Will they target any issues that aren't Green Bond labelled? Might they target any sovereign issues by countries whose ECAs are not on the way to net zero?
The JBIC sterling bond is certainly an odd choice for a first skirmish, and banks may be willing to tough out any criticism given how distant from questionable projects any such fundraising is. The most obvious signs of progress will be when ECAs shift their business mix, but the political priorities of ECAs' government backers will be much more important factors in that shift than bond bookrunners.
Selected news articles from Proximo last week
NORTH AMERICA
PennDOT plans 9 toll bridge P3s
Pennsylvania Department of Transportation (PennDOT) has named 9 bridges that are being considered for its Pathways Major Bridge Public-Private Partnership (P3) Initiative.
EUROPE
KfW mulls financing for 150MW of Spanish solar projects
Solaria Energia y Medio Ambiente has signed an agreement in principle with Dutch lender Rabobank to obtain financing for the construction of 150MW of solar projects in Spain.
ASIA-PACIFIC
Scatec closes financing of 150MW Sukkur solar project
Scatec and local partner Nizam Energy have closed financing for the 150MW Sukkur solar power project in Sindh province, southeast Pakistan.
MIDDLE EAST & AFRICA
Bahrain's Ministry of Transportation and Telecommunications (MTT) has launched the process to procure the Bahrain Metro project.
SOUTH AMERICA
Enegix to build $5.4bn hydrogen hub in Brazil
The government of the Brazilian state of Ceara has signed a MoU with Australian company Enegix Energy to build the $ 5.4 billion Base One hydrogen hub at the Port of Pecem.
The Proximo Membership
Join a brand new community of project finance professionals getting unrivalled access to unique analysis, market data and a global portfolio of expert industry events in the energy and infrastructure space.
Click here to find out more