Proximo Weekly: What the energy transition really means
In:
Oil & gas, Power, Renewables
Region:
Americas, Asia-Pacific, Europe , Middle East & Africa
Whether driven by the scientific evidence for climate change, the growing ESG-aware shareholder movement or basic economics, the world's biggest energy providers are putting energy transition higher on the financing agenda than it has ever been before.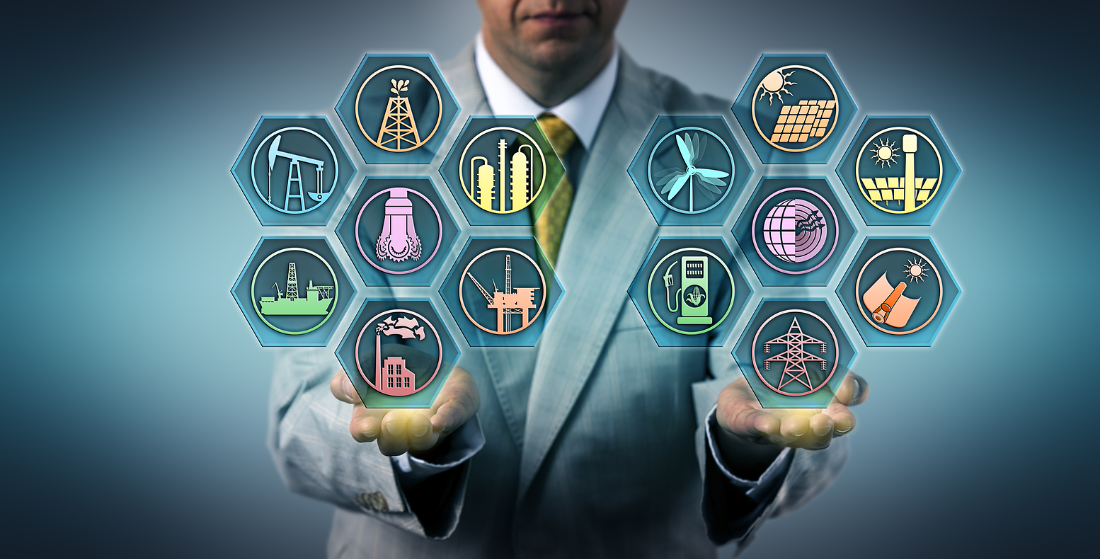 "Energy transition" has become firmly established as a catchphrase among policymakers. It refers to the process by which societies decarbonise, usually by a combination of lower energy demand, energy efficiency, and replacing carbon-intensive generation and transportation technologies with renewables. So COP26, the next major climate conference, now sports an energy transition council. Denmark recently launched an energy transition council. And Portugal has a minister for the energy transition, who was kind enough to open Proximo's debut conference in May 2019.
More recently, some of the world's largest energy corporates have started talking about their plans to decarbonise, prompted by pressure from governments and major investors. The change of emphasis is tangible. Supermajor Total recently withdrew from the American Petroleum Institute, saying that its views on climate change and ways of combatting it no longer aligned with the institute. On Thursday morning, Shell announced that its oil output and carbon dioxide emissions were likely to continue to fall from a 2019 peak, and promised an investment of $3 billion in renewables – alongside $8 billion in upstream. And BP and Total were among the big winners in the UK Crown Estate's most recent round of offshore wind bids.
The non-US oil majors are not really strangers to renewables development. Shell was reasonably successful as a US wind developer in the middle of the 2000s, and did much to persuade banks to take on US wind risk at competitive pricing. Similarly, BP controls a 1,679MW US wind portfolio.
But these are comparatively small ventures. Wholesale pivots to renewables are smaller. The most celebrated example is Orsted, which as DONG Energy sold its upstream assets to INEOS to concentrate on renewable and then changed its names. NextEra, previously best known as an ultra-territorial US utility Florida Power & Light, is now the world's biggest renewables generator.
While there will still be huge benefits to society from financing renewables for smaller developers and financial investors, and these do valuable work in gradually decarbonising the developed world's electricity grids, the world's biggest energy corporates face some unpalatable choices in the coming years.
It's assumed that these companies, which have huge experience in energy infrastructure development , engineering, investment and financing, will be well-placed to transition to renewables. They also have historically thrown off immense amounts of cash and benefit from valuable banking relationships.
But Shell's move demonstrates that just genteel decline will consume a lot of funding, even without investments in renewables or energy efficiency. Divestments are likely to be a key part of the process. The Emirati oil company ADNOC is leading the way here, raising $2.7 billion from a partial sale of its real estate portfolio to an Apollo-led consortium, and $10 billion from sale of some pipeline assets to a GIP-led group.
It is likely that not just supermajors, but national oil companies and state utilities across the world will to need to become much more familiar with project finance techniques as they try to manage legacy businesses and meet their decarbonisation goals at the same time. In some instances governments may be able to help, particularly where public utilities want to retire their carbon-heavy assets faster than depreciation would suggest. And export credit agencies, corporate bond markets and relationship lenders will be part of the conversation. For the cheekiest issuers, they may look to green bond markets to fund efficiency or renewables investments, though they will need to prepare for some backlash.
But the conversation about financing the energy transition has only just started, and needs to put the world's existing energy corporates at its centre. Join the debate on April 28-29 at Proximo Zero: Financing the Energy Transition. The event will look at how all of the corporate, export and project finance techniques that banks, sponsors and offtakers have developed can be put to work in helping energy corporates adapt and evolve to the needs of the transition: new technologies, new business models and new business relationships.
Selected news articles from Proximo last week
NORTH AMERICA
RFQ issued for South Niagara hospital project
Infrastructure Ontario and Niagara Health have issued a request for qualifications (RFQ) for teams to design, build, finance and maintain the South Niagara Hospital Project.
EUROPE
Orsted forms joint venture with PGE for Baltica 2 and 3
Orsted and Polska Grupa Energetyczna (PGE) have formed a 50-50 joint venture to develop the 1.5 GW Baltica 2 and 1 GW Baltica 3 offshore wind portfolio, to be located off the coast of Poland.
ASIA-PACIFIC
Korea to build world's biggest offshore wind farm
The South Korean government has unveiled a KRW48.5 trillion ($43.2 billion) project to build the world's largest offshore wind farm (8.2GW) by 2030 as part of President Moon Jae-in's Green New Deal for carbon neutrality by 2050.
MIDDLE EAST & AFRICA
EY to sign advisory contract for Kuwaiti IWPPs
The State Audit Bureau of Kuwait has granted its approval for Kuwait Authority for Partnership Projects (KAPP) to sign a transaction advisory services contract for two independent water and power projects.
SOUTH AMERICA
Chilean desal plant funding progresses
Sponsors of a $1.3 billion desalination plant in Northern Chile - Marubeni and Transelec - are re-examining contracts for the scheme with lenders and the offtaker, with EPC and debt negotiations progressing.
The Proximo Membership
Join a brand new community of project finance professionals getting unrivalled access to unique analysis, market data and a global portfolio of expert virtual events in the energy and infrastructure space.