Proximo Weekly: A change of pace for US offshore wind?
in
Regulation, Renewables
With the recent change of US administration, the offshore wind pipeline is expected to start delivering major projects more quickly. But would-be developers are not getting all the regulation going their way and there are still hurdles to overcome.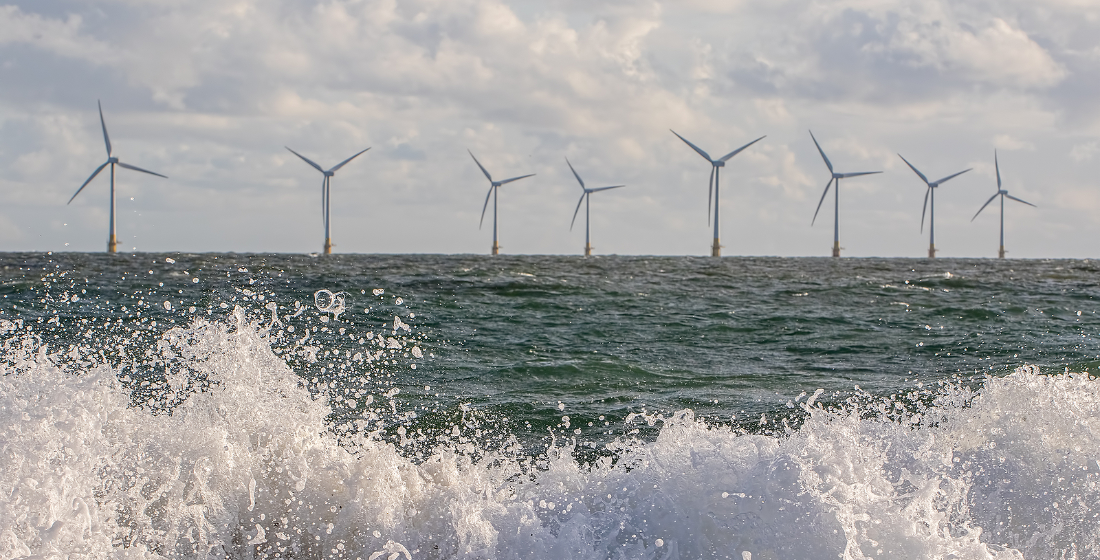 Those involved in the fledgling US offshore renewables market were almost certainly popping corks this week. With Trump ensconced in his Mar-a-Lago playpen in Florida, the pace of US offshore wind progress is expected to pick up rapidly under the new Biden administration.
US offshore renewables-related announcements have been flowing thick and fast since Wednesday. The Avangrid and Copenhagen Infrastructure Partners-sponsored 800MW Vineyard Wind project – predicted to be the pathfinder for major US offshore wind projects (Block Island was first, but it was only 30MW) –will be resubmitting its construction and operations plan to the Bureau of Ocean Energy Management (BOEM), having withdrawn the scheme from further review late last year to tinker with it (replacing Vestas turbines with larger GE Haliade-X machines, thus reducing the project's physical footprint) after a series of delays, some unexpected, spawned by BOEM. Given the Vineyard tinkering period seems to have taken just long enough for the new administration to find their desks, readers can draw their own conclusions.
Even BOEM seems to be already adopting a new sense of urgency, albeit relative. This week BOEM and the Bureau of Safety and Environmental Enforcement (BSEE) entered into a memorandum of agreement clarifying their roles in regulating renewable energy on the Outer Continental Shelf (OCS). The move brings the two bureaus closer to starting the rulemaking process that would officially transfer relevant safety and environmental compliance regulations from BOEM to BSEE. And BOEM has also filed a notice of intent for two environmental studies under NEPA to assess future commercial wind lease issuance off the coast of the California counties of Humboldt and San Luis Obispo.
But in reality, US offshore wind pre-Biden was already picking up with the kind of inevitability any proven and increasingly competitively priced technology has. As of December 2020, according to the US Government Accountability Office, BOEM had issued 16 commercial leases to offshore wind developers for projects in federal waters, and the number of applications is growing: Avangrid Renewables submitted a construction and operations plan to BOEM on 11 December 2020 for its 2.5GW Kitty Hawk Offshore Wind project off the coast of North Carolina. And Atlantic Shores Offshore Wind – a 50/50 joint venture between EDF Renewables North America and Shell New Energies US – also submitted a proposal to the New Jersey Board of Public Utilities to supply the state with up to 2.3GWs.
That uptick in the project pipeline is mirrored in recent legislative moves. In December 2020, as part of the Covid-19 relief package, Congress extended the renewables production tax credit (PTC) and investment tax credit (ITC) by a year, pushing the 30% ITC for offshore wind through to 2025. Past extensions meant no offshore wind projects qualified for the credit. Now, offshore wind projects that begin construction prior to 1 January 2026 will get the credit.
The move is significant, ultimately giving offshore developers more future income stream and tax treatment certainty, the ability to offer much cheaper PPAs to offtakers and raise project debt at lower margins. That said, cost of debt for offshore wind borrowers is likely to be very competitive anyway. The flagship deals awarded to date have very strong credits as sponsors, international project lenders have appetite and the US project finance market is still very liquid despite Covid-19 fallout.
Complementing the congressional package, the IRS and US Treasury have also extended safe harbour on tax credits for offshore renewables, giving developers 10 years (previously it was four) to complete projects after start of construction and still qualify for tax credits. To qualify for the safe harbour provisions, projects need to demonstrate considerable physical construction has begun or that 5%-plus of total estimated project capex has been spent.
In another legislative move in December 2020, although the benefits for offshore developers are arguably mixed, application of the Marine Merchant Act of 1920 (Jones Act) to offshore renewables was clarified. The clarification has been welcomed; the conclusion – that the Act, which stipulates cargo shipped between US ports must be carried by US-built and flagged vessels, applies in full to offshore wind – has had a more mixed reception, dependent on where interests lie.
The problem is that the manufacturing base for the kind of specialised vessels used to build offshore wind farms is fledgling at best in the US – for example there is not a single wind turbine installation vessel (WTIV) in the world that currently meets the provisions of the Jones Act. Furthermore, although plans for US vessels have been announced – Dominion Energy has laid the keel for its own US-built WTIV which is expected to enter service in 2023; and Lloyd's Register North America has teamed up with Northeast Technical Services (NETSCo) to design and develop a Jones Act-compliant WTIV – the cost of building WTIVs in the US is also likely to be much higher than in established non-US markets (some estimate almost double that of the equivalent build in Asia). Those additional costs up overall project costs, so what the US government giveth in tax credits with one hand, it taketh away, at least if you're a developer, with the protectionist Jones Act in the other.
Solutions will inevitably be found – US-built and flagged feeder vessels are being proffered as one for example. And the supply chain for US projects will be emerge – Equinor plans to build the first US offshore wind tower manufacturing facility at the Port of Albany – as will capacity for offshore wind support at US ports. Who knows, perhaps a licence for a wind farm off of Mar-a-Lago will be in the mix?
Selected news articles from Proximo last week
NORTH AMERICA
sPower closes on Luna storage project
sPower has closed on the debt to finance its 100MW/400 MWh Luna storage project in the City of Lancaster, California.
EUROPE
Bruc's Jerez solar deal goes long tenor
The recent project financing by Bruc Energy – which is ultimately owned by Ontario Pension Trust and Juan Bejar – of its 110MW solar PV project in Jerez de la Frontera, Spain, has closed with a tenor significantly longer than the 10-year power purchase agreement with Royal Dutch Shell that backs the deal.
ASIA-PACIFIC
Ten express interest in Mumbai station redevelopment
Ten firms have responded to the Request for Qualification (RFQ) issued by Indian Railway Stations Development Corporation Ltd. (IRSDC) for the redevelopment of Chhatrapati Shivaji Maharaj Terminus Railway Station (CSMT) under a public-private partnership.
MIDDLE EAST & AFRICA
More details emerge on Al Dhafra financing
Further information has surfaced about the project financing of the 2GW Al Dhafra PV2 solar project in Abu Dhabi, UAE, which reached financial close in December 2020.
SOUTH AMERICA
BNDES signs $177m funding for 40MW biomass power plant in Brazil
Brazilian development bank BNDES has approved financing of BRL941.6 million ($177 million) for the construction of a 40MW biomass power plant and several upgrades planned by Grupo Sao Martinho.
The Proximo Membership
Join a brand new community of project finance professionals getting unrivalled access to unique analysis, market data and a global portfolio of expert industry events in the energy and infrastructure space.

Click here to find out more