Proximo Weekly: Polish offshore wind gets its Act together
in
Regulation, Renewables
Poland's hotly anticipated Offshore Wind Act was passed by parliament this week. Given the combination of ambitious offshore wind installation targets; a contracts for difference (CfD) regime and a growing project pipeline, there is considerable developer and lender interest in the new market's potential.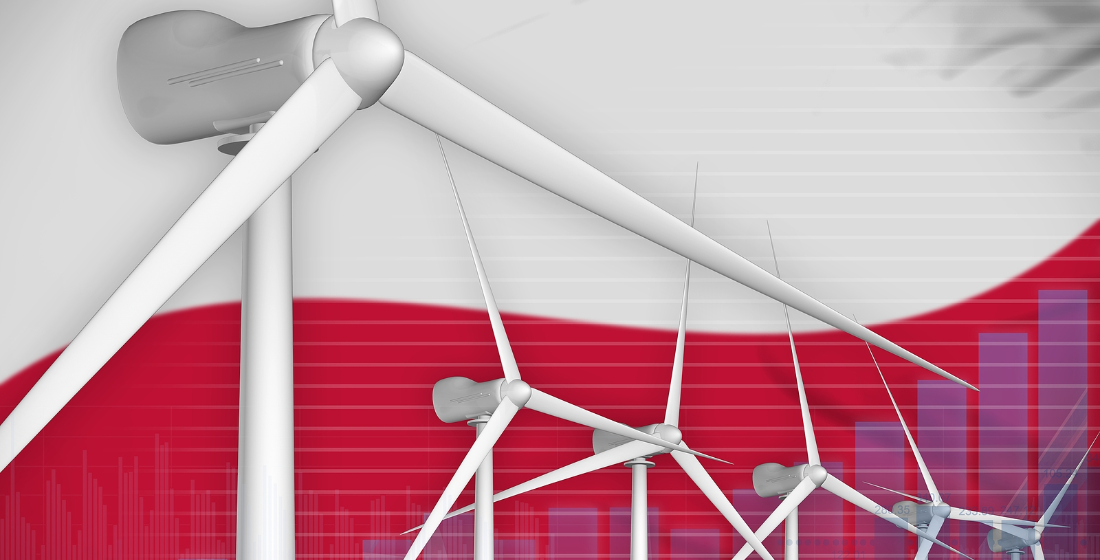 'Poland passes wind' was a headline I saw earlier this week as the Polish parliament ratified its new Offshore Wind Act. Unfortunate headlines aside, the Act will soon be signed into law by Polish president Andrzej Duda and come into force in late January or early February – good news for developers and lenders in the European offshore wind market
The Act provides a legal foundation for offshore wind development in Poland and sets out the regulations for state aid given to offshore wind projects. All state aid will be allocated through 25-year CfDs. The first 5.9GW will be awarded in the first half of 2021 at the discretion of the president of the Energy Regulatory Office. This will be an administrative decision, rather than an auction, with projects at more advanced stages of development likely to be selected. Fully fledged CfD auctions will take place in 2025 and 2027, with 2.5GW to be tendered in both auctions. While avoiding an auction in the first allocation round might hasten construction, it remains to be seen if this strategy falls foul of the European Commission's competition directorate.
Developers will now be racing to stake their claims in the first allocation round. Some projects that could receive a slice of the 5.9GW on offer are as follows: PKN Orlen's 1.2GW Baltic Power project; Equinor and Polenergia's 1.5GW Baltic I and 720MW Baltic II and III projects; and PGE's 1.5GW Baltica 2 and 1GW Baltica 3 projects, in which Orsted is likely to take a 50% stake.
Another project vying for a share of the spoils might be RWE's 350MW FEW Baltic II project, which has just secured a grid connection agreement with PSE, the transmission systems operator (TSO). All projects are required to have site permits, environmental approval, and grid connection agreements to be eligible for the first round. Developers will be responsible for the construction and financing of onshore grid connection infrastructure. PSE will also have a right of first refusal over the purchase of this infrastructure, should the wind farm be sold.
Several projects will likely delay until the 2025 or 2027 auctions, including the B-Wind Polska and C-Wind Polska projects, which will have a combined capacity of 400MW and are being developed by a joint venture between Tauron and Ocean Winds (itself a joint venture between Engie and EDPR). Other projects likely to wait for later allocation rounds are those that fall under the 7.3GW portfolio developed by Sea Wind. Iberdrola has recently purchased a 50% stake in Sea Wind. These projects are all at an earlier stage in the permitting process.
All this rather tangible activity is surprising given even the recent history of the Polish energy sector. Poland has been slow to drive renewable energy growth, with around 80% of its power still coming from its politically influential coal sector. The last few years have seen the tide starting to turn in favour of renewables. Poland now aims to have 3.8GW of installed offshore wind capacity by 2030, with 10GW awarded by that time, as well as 28GW installed by 2050.
The Baltic sea provides exemplary conditions for this development, with the European Commission estimating that it has the potential to support around 93 GW of offshore wind. Analysis on the Baltic Sea by Squire Patton Boggs also notes that 'waters are relatively shallow, have low salinity, lack of icing, wave height is lower, tides are less pronounced, and the distances to the shore are shorter than in the North Sea'. In short, it is a developer's playground.
Given that Poland currently has no offshore wind farms, these are fairly bold goals. By way of comparison, France, another nascent offshore wind market, plans to have 5.2-6.2GW of installed capacity by 2028. France, however, held its first tenders in 2011 and, although beset by delays, has had far longer to set its offshore wind sector in motion. To achieve its aims, Poland must develop over half the capacity of the French market in around half the time.
Reaching 3.8GW of installed capacity by 2030 will need the Polish government, developers, ECA/DFIs, and commercial lenders to move at speed. The Offshore Wind Act is only the first step in creating a regulatory framework that can support offshore wind. The Polish Wind Energy Association (PWEA) indicates that the Polish government still needs to publish regulations concerning maximum energy prices, technical requirements, marine safety, the impact of projects on national defence systems, and purchases of grid connection infrastructure by the TSO.
Poland should learn from the mistakes of the French government, which left projects marooned for years through a failure to develop adequate regulations for offshore wind from the start. This is especially important for Poland, in that it faces greater challenges than France in developing a supply chain for offshore wind. France has benefitted from having large developers and utilities, as well as harbours, factories, and engineering consultancies. In Poland, these supply chain components will need a greater boost to reach the size required for a growing offshore wind sector.
In terms of financing, Polish offshore wind is undoubtedly bankable, but it will need the participation of international lenders, as well as ECAs and DFIs. While the Polish project finance market is highly liquid, it is unlikely that local banks will be able to tolerate the technology risk and capital-intensive nature of offshore wind on their own. International syndications for offshore wind deals are very common and there is likely to be appetite from lenders, particularly given that the lengthy CfDs attached to Polish projects will protect lenders from merchant risk, which is becoming increasingly common in more developed markets in which zero-subsidy projects are feasible.
Banks will, however, have to account for currency risk and for the cost of the long-dated bank debt needed to finance projects with a 25-year CfD. Given the security of the projects' revenue streams, lenders might well be prepared to accept this cost, but ECA/DFI involvement might be needed to drive down pricing on the project debt. As in other offshore wind markets, very large club deals might prove popular, elongating the financing process.
As projects develop further, the successes and failures of the Polish market will become clearer. At this stage, it is certainly true that Polish waters are eminently suitable for offshore wind and that both local and international developers are queuing up to begin projects. It also seems unlikely that, despite certain challenges, banks will not wish to add Polish offshore wind projects to their books. Nevertheless, while the Polish market has immense potential, it will have to run the gauntlet of regulatory, liquidity, and supply chain issues if it is to achieve its desired scale.
Selected news articles from Proximo last week
NORTH AMERICA
Invenergy closes on Samson phase one financing
Invenergy has closed on the construction financing backing the 250MW first phase of its 1.3GW $1.6 billion Samson Solar Energy Center project in Texas.
EUROPE
Third round of France's non-interconnected solar awarded
France has completed the third round of a 310MW call for tenders targeting solar projects in non-interconnected zones (ZNIs), with or without storage and for self-consumption.
ASIA-PACIFIC
Philippines launches geothermal and hydro solicitation
The Philippines Department of Energy (DOE), through the Renewable Energy Management Bureau (REMB), has launched its 3rd Open and Competitive Selection Process (OCSP3) to further accelerate the development of renewable energy in the country.
MIDDLE EAST & AFRICA
Construction financing signed for Moroccan port
Marsa Maroc subsidiary Tanger Alliance, Contship Italia, Eurogate International and Hapag Lloyd have signed a €133 million ($160 million), 16-year project financing with a consortium of local banks to fund part of the costs of the construction of the Container Terminal 3 (TC3) of the Tanger Med 2 port in Morocco.
SOUTH AMERICA
Grenergy reaches financial close on 14 solar projects in Chile
Grenergy Renovables has reached financial close on a €70 million financing with Natixis for its portfolio of 14 solar PV plants in Chile. The financing is to be used for the development of projects under the special Chilean PMG and PMGD (Small Medium Distributed Generation) scheme.
The Proximo Membership
Join a brand new community of project finance professionals getting unrivalled access to unique analysis, market data and a global portfolio of expert industry events in the energy and infrastructure space.

Click here to find out more