Proximo Weekly: Geothermal's steam dreams
With oil drilling equipment standing idle across the world, is now the time for geothermal to make a comeback?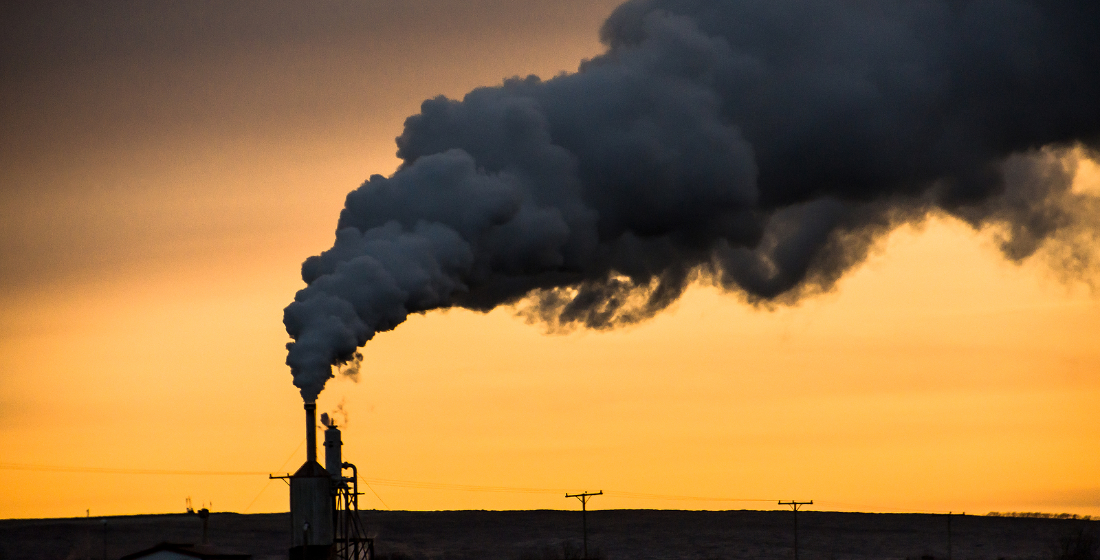 Geothermal occupies a precarious middle ground between renewable and conventional power sources. Like other renewable sources, its fuel – heat from within the earth's crust – is free. But there the similarities end.
Like gas, coal and nuclear, and unlike wind and solar, it can run on a baseload basis – day and night. But also like conventional power, it requires high levels of ongoing expenditure – more than is typical for wind and solar maintenance.
It tends to post much lower transaction volumes than either mainstream renewable technologies or conventional power, even though natural gas is coming under increasing levels of scrutiny from investors. Geothermal assets account for about $2.3 billion in financing volumes since 2018, split between deals in the US, Ethiopia, Germany, Turkey, Colombia, and Indonesia.
Some promising signs in 2020
But about $1.1 billion of that was the refinancing that Calpine carried out for the Geysers assets in June. The seven-year Calpine deal was the first certified green loan for a geothermal asset, and carried attractive pricing of 200bp over Libor (rising by 12.5bp per year). Bank support was strong, with MUFG, BNP Paribas, Credit Agricole, Natixis, Mizuho, National Bank of Canada, Sumitomo Mitsui, SunTrust, CoBank, Rabobank, ING and DZ Bank serving as arrangers.
But the Geysers have been in operation since 1960, and have been the subject of at least three financings that this author can recall unprompted since 1999. The Geysers comprises a 13-strong, 725MW portfolio located in the Mayacamas Mountains in north-western California, and boast comfortably the best geothermal resource in the US. They account for a little under a quarter of all installed geothermal generating capacity in the US.
Investor interest in operating geothermal assets is strong. Icelandic operator Reykjavik Energy issued a IKr3 billion ($22 million) non-indexed three-year green bond at a coupon of 2.8%. Earlier in November, New Zealand utility Mercury raised NZ$40 million ($28 million) from selling its majority stake in the 50MW Hudson Ranch 1 plant in California to Macquarie Infrastructure Partners V.
Another headline transaction – the DFI-led debt package for Ethiopia's Tulu Moye plant – is near market. The EIB, AfDB, FMO, DEG, and Proparco are all linked to the $193 million project financing, though only the AfDB'managed Clean Technology Fund has confirmed its involvement – a $10 million tranche. The sponsors of 150MW Tulu Moye – Meridiam (51%) and Reykjavik Geothermal (49%) – have engaged Kenyan generator KenGen to carry out preliminary drilling, and have issued an RFP for the project's main engineering, procurement and construction contract.
Enhanced opportunities
Geothermal developers have a bit of a spring in their step. Enhanced geothermal technology offers to liberate plants from their dependence on only the highest quality resources, either by drilling deeper, drilling laterally to create heating loops or fracturing rock to create the right resources. Much of the know-how for this effort is meant to come from the oil and gas industry.
Among the developers looking closely at geothermal is AltaRock Energy, which has bought up existing geothermal resources with the aim of applying these newer techniques to them. In 2015, it bought out EIG's stake in the 50MW Faulker plant in Nevada. EIG had originally been a lender to the plant, but took over ownership from the plant's developer Nevada Geothermal, after the project defaulted.
There are some huge technical issues to solve with these new techniques, including the fact that oil drilling is not designed to take place in extremely hot locations. Given how much opposition fracking techniques have attracted, geothermal developers will need to be careful with their public education efforts.
Into the Valley of Death
Perhaps the greatest issue with geothermal does not necessarily go away even with better techniques or hotter resources. That's the "valley of death" that continues to afflict geothermal finance. Put simply, crossing the valley involves a substantial expenditure on drilling to prove uncertain resources. This drilling requires expensive debt and mezzanine capital, and specialised knowledge that only Icelandic banks could ever afford to bring in-house.
The best developers US-listed Ormat Technologies stands out here – have built up a good track record in proving and exploiting promising resources. The smaller, often Canadian-listed, single-asset developers have struggled to make good on their early exploration efforts. There are honourable exceptions – Canadian-listed Polaris Infrastructure has managed to maintain solid revenues from its San Jacinto asset in Nicaragua, though that DFI-funded project had a shaky start in life.
But in general high-priced capital, while it will tolerate high risks, is looking for high, and rapid returns. The revenue profile of power plants is closer to other renewable projects than oil and gas or mining, which can offer fast paybacks and require shorter-dated debt. With solar and wind upfront costs continuing to fall, geothermal's job of proving its technology can be cost effective grows ever harder.
Should the developer cross the valley intact without burning through too much pricey capital, it will then face the issues of resource declines, the vagaries of geology, and the potential for expenditures on improving resources that a long-term project financing with sponsor-friendly debt service coverage ratios might not accommodate.
The Proximo perspective
Even the best resources can be problematic. The 2018 eruption of the Kilauea Volcano forced the shutdown of the 38MW Puna geothermal power plant. Ormat owns 60% of Puna, which it had financed in 2005 using a $71 million leveraged lease, while Northleaf Capital has owned another 40% since 2015. Operations resumed at the site in October.
Despite all the terawatts of heat waiting below the surface of the earth to be exploited, geothermal looks like remaining inside its niche for a good time longer. Developers using even the most promising new technologies are still focused on the better quality resources. Oil and gas equipment will require considerable adaptation, so oil services firms will need to be convinced that the returns justify an early pivot to geothermal.
Still geothermal enjoys much more solid regulatory support from governments than many renewable technologies. Its above-ground footprint is comparatively modest, making planning and permitting much more straightforward than wind or solar. Government is generally supportive, either through leases, contracts with state utilities, or even with grants for drilling costs.
Nuclear and hydro are the main sources of non-fossil baseload power, and both have spotty records in cost-control. It is still possible that a lack of viable alternatives - for oil service companies, power offtakers, and for governments – might create more momentum than is apparent today.
Selected news articles from Proximo last week
NORTH AMERICA
Florida university plans research facility PPP
The Florida Polytechnic University Board of Trustees has issued an invitation to negotiate (ITN) for a development partner to design, build, finance, operate, and maintain a research facility on the university's main campus.
EUROPE
Gigaclear capex loan syndicated
UK rural fibre developer Gigaclear's £525 million seven-year bullet loan – underwritten in March by joint bookrunners ABN Amro, NatWest, Lloyds and Santander – has added ING Bank as lead arranger in syndication.
ASIA-PACIFIC
Udenna signs on Malampaya stake acquisition debt
Udenna Corporation – via special purpose company UC Malampaya Philippines – has raised a $425 million senior secured reserves-based loan to finance its acquisition of Chevron's 45% non-operated interest in the SC38 service contract which contains the Malampaya gas and condensate field, offshore Palawan Island in the Philippines.
MIDDLE EAST & AFRICA
More details emerge on Taif ISTP financing
New information has come to light about the financing of the $85 million Taif Independent Sewage Treatment Plant (ISTP) in Saudi Arabia, which reached financial close last week after six months of delays caused by logistical difficulties accompanying the Covid-19 pandemic.
SOUTH AMERICA
More details on Solarpack Peruvian solar PV portfolio refi
More details have emerged on Solarpack and Ardian's $226.5 million refinancing of the debt package stapled to three solar PV projects in Peru - Moquegua, Tacna Solar and Panamericana Solar - signed on 2 November.
The Proximo Membership
Join a brand new community of project finance professionals getting unrivalled access to unique analysis, market data and a global portfolio of expert industry events in the energy and infrastructure space.

Click here to find out more