Hollywood Squares!
in
Infra funds, PPP/P3, Regulation
Watch our light-hearted version of 70s game show Hollywood Squares! Two power developer 'contestants' (Invenergy & Starwood) will answer tricky industry questions in the battle for tic-tac-toe using the knowledge of our celebrity lenders and investors in the squares. Hosted by Doug Lavelle, Wilmington Trust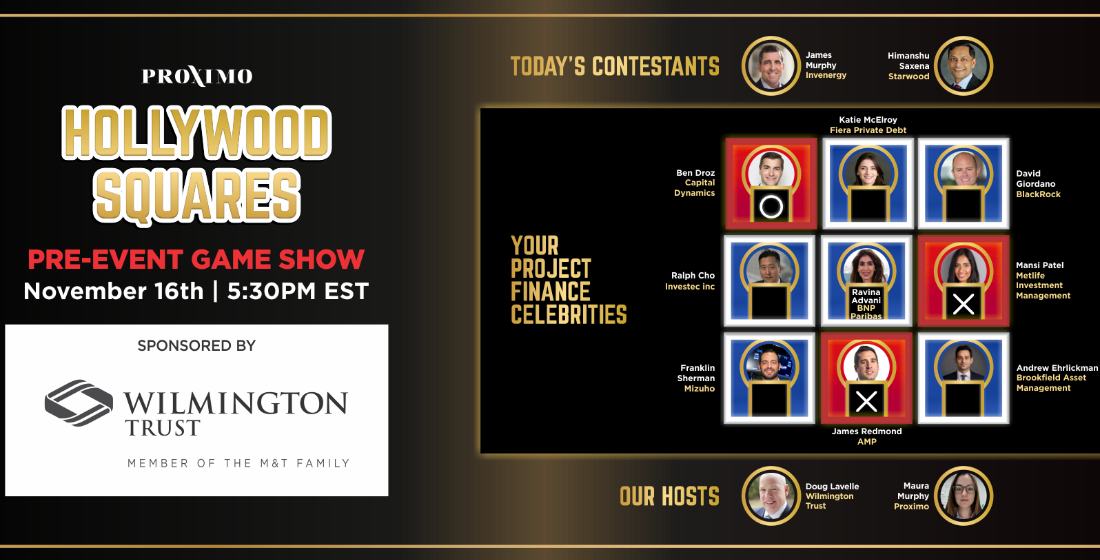 Sponsored by Wilmington Trust
Hollywood Squares is part of Proximo's forthcoming virtual event, US Power and Renewables Finance Exchange 2020 taking place on 17 - 19th November.
The virtual event will cover this market all the way from distributed generation to distressed assets to spread predictions. And with sophisticated built-in networking tools and interactive gameshow sessions you are guaranteed to leave with useful new connections for your operations.