Proximo Weekly: Are deep pockets needed for the Petrobras sell-off?
The Petrobras divestment programme has overcome its COVID hiccup. But debt finance – particularly from the RBL market – may only be available in theory.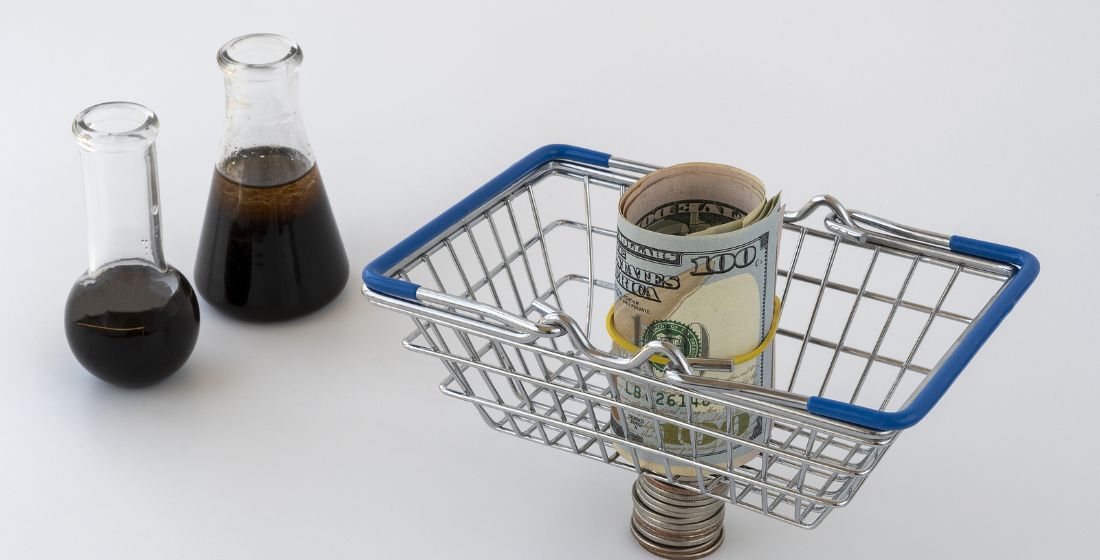 The timing of the Petrobras asset divestment programme has occasionally looked inspired, but more frequently looks maddening. The divestments were originally designed to deal with the financial aftermath of the Petrobras-centred Lavo Jato scandal, and produced – in the $8.6 million TAG gas pipeline sale – one of the highlights of 2019's project finance market.
But 2020 has been a different story. Both COVID-19 and its accompanying falls in oil and gas prices have made it harder for Petrobras to close sales. In the final stretch of the year there are signs that upstream disposals might be picking up again, and at least two project financings have closed that leant on the credit of Petrobras, a national oil company of which government entities still own over a third.
But at least one mooted reserves-based loan has been abandoned after the buyer - a listed oil and gas independent – managed to persuade Petrobras to defer a big chunk of its purchase price. And Petrobras' ambitious slate of refinery sales is confronting persistent scepticism that properly-capitalised potential buyers still exist for the assets.
Petrobras has spent most of the last two decades as a reliable source of project finance business. When Brazil wanted in 2001 to build out a fleet of gas-fired power plants to reduce its dependence on hydro, Petrobras was the vehicle – usually as offtaker/supplier – for those projects.
More recently, Petrobras chartered substantial numbers of drill-ships and floating production, storage and offloading vessels to explore its pre-salt oil reserves. Project finance banks' main competition for these assets were healthy senior 144A and frothy high-yield bond markets.
In one respect TAG, a 4,500km gas pipeline network, was not much of a departure. Engie and CDPQ managed to raise $6 billion equivalent to fund the purchase from a mixture of US dollar and Reais lenders – off the back of shipping contracts with Petrobras.
In 2020 two FPSO operators have closed long-term financings both based on long-term charters with Petrobras. In July Modec, Mitsui, Mitsui OSK and Marubeni closed on $1.35 billion for the MV32 vessel, which will be under charter to Petrobras for 21 years at the Buzios field. The largest component of that debt package – $540 million – carried a 14-year tenor and NEXI cover, while JBIC provided $491 million direct and MUFG, Mizuho, Citibank, BNP Paribas, ING Bank, SMBC, Standard Chartered, Societe Generale and Clifford Capital split $319 million in uncovered debt.
Earlier this month, the same group of sponsors closed a $969 million financing for the MV33 FPSO, which benefits from a 25-year charter with Petrobras. JBIC provided $352 million of that package direct, NEXI covered another $387.8 million, and MUFG, SMBC, Mizuho, Societe Generale, Clifford Capital, Standard Chartered and BNP Paribas provided the rest uncovered, in addition to lending under the NEXI cover.
Those results point to respectable bank appetite for Brazil risk, though arguably the market highpoint was Modec's ability to close a $1.1 billion bond refinancing for its Cidade de Mangaratiba vessel August 2019. That achievement might be tough to replicate in late 2020.
But contract-based lending is performing much better than reserves-based lending. An Australian-listed upstream independent, Karoon Energy, agreed in july to pay $665 million for the 52.5 million-barrel Bauna field in the BM-S-40 concession in the Santos Basin. It planned to part-fund that acquisition with a $275 million RBL, for which ING, Citi, Deutsche, Bradesco and Shell were possible providers.
By July 2020, however, the acquisition had been adjusted. Karoon has already paid a $50 million deposit, but now just needs to find a further $150 million at close, a sum it has on hand. While there may be another $230 million in contingent payments due over the next two years, the need for an RBL has receded thanks to Petrobras' willingness to drop its price. Whether the proposed four-year RBL priced at 400bp over Libor could have cleared today's market, even with a three-year hedge, will never be tested.
Whether bank appetite for downstream assets will be sufficient is also up for debate. Petrobras is trying to raise about $10 billion from selling refinery capacity, but is likely to face calls for a delay to the process. Even under better conditions than late 2020's, low leverage, a high tolerance commodity price risk and strong balance sheets would have been essential. In the 2020s these qualities are much more rare.
For now, the recovery in risk perceptions of Petrobras has outpaced the recovery in the price of oil. That is a tribute to the dynamism that Roberto Castello Branco has brought to his role of CEO. The sale of Petrobras' clutch of non-core biofuel, wind and hydro assets will also go smoothly, but are unlikely to make a substantial dent in Petrobras' $80 billion plus debt pile. But the hard work in the Petrobras divestment programme is still to come.
Selected news articles from Proximo last week
NORTH AMERICA
Texan energy storage portfolio nears financial close
Key Capture Energy is expected to reach financial close on a construction-plus-5-year approximately $100 million facility to back a portfolio of energy storage projects in Texas next month.
EUROPE
France launches tenders to support hydrogen strategy
The French government has launched two green hydrogen tenders as part of its new hydrogen strategy.
ASIA-PACIFIC
More details on Sebastopol solar financing
Fotowatio Renewable Ventures (FRV), via special purpose company Sebastopol Target Holdings – which, like FRV, is also ultimately a subsidiary of Abdul Latif Jameel Energy group – has raised a A$119.1 million ($84.9 million) five-year miniperm (with an underlying 23-year tenor) to finance the 90MWac Sebastopol solar project in Australia.
MIDDLE EAST & AFRICA
Angola closes SEK-backed loan for solar PV projects
Angola's Ministry of Finance (MOF) has closed an 18-year €560 million SEK-backed loan provided by ING Bank to finance the construction of seven solar PV projects totalling 370MW in the African country.
SOUTH AMERICA
Atlas executes US$ project financing for Brazilian solar project
Atlas Renewable Energy has funded construction of its 187MW Jacaranda solar project located in the municipality of Juazeiro in Brazil's State of Bahia.
The Proximo Membership
Join a brand new community of project finance professionals getting unrivalled access to unique analysis, market data and a global portfolio of expert industry events in the energy and infrastructure space.

Click here to find out more