Proximo Weekly: Switching tracks
Region:
Asia-Pacific, Europe
As India takes its first steps to rail privatisation, the UKs rail private sector experiment is backtracking to nationalisation. Can either get the public-private sector balance right?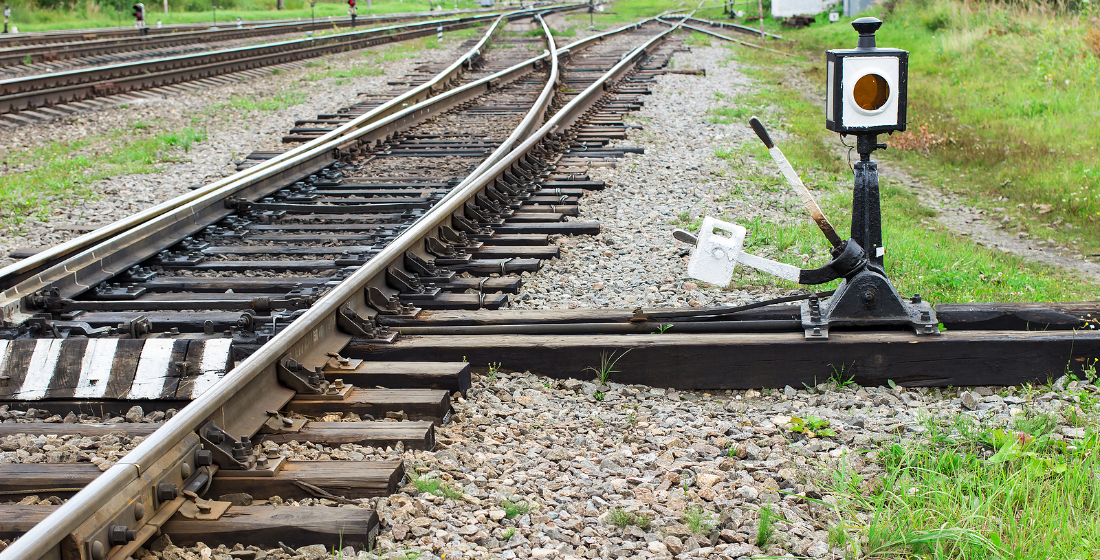 The recently announced prospect of partial Indian rail privatisation prompted this headline from Indian broadsheet The Financial Express: "On track for privatisation? India must keep British Rail's privatisation disaster in mind to avoid similar pitfalls".
The majority of UK rail commuters would probably agree – certainly those that shell out regularly the equivalent cost of a flight to Belfast for the early morning commute into London from just outside the Greater London boundaries. But the true irony of India's rail plan is that as it starts down the road to privatisation, Covid-19 looks set to potentially end the rail franchising system in the UK – as one rail metamorphosis begins, another backtracks.
A final plan for either country's rail system has yet to be fixed, but India is looking to sell off another 15% of state-owned rail infrastructure project developer Rail Vikas Nigam (RVNL) – having already listed 12.16% in April 2019 – and plans to introduce private rail operators on 35-year PPP concessions that will start in March 2024.
The pre-bid meeting for the RVNL offering is on 4 November and bids are due by 9 November. The RFQ for the first PPP concession operators was tendered in July and has attracted applications from Megha Engineering and Infrastructures Limited, Sainath sales and Services Pvt Ltd, IRB Infrastructure Developers Limited, Indian Railway Catering and Tourism Corporation Limited, GMR Highways Limited, Welspun Enterprises Limited, Gateway Rail freight Limited, Cube Highways and Infrastructure III Pvt Ltd, Malempati Power Private Limited, L&T Infrastructure Development Projects Limited, RK Associates and Hoteliers Pvt Ltd, Construcciones y Auxiliar de Ferrocarriles, S.A, PNC Infratech Ltd, Arvind Aviationa and BHEL. Qualified bidders will be sent the request for proposals (RFP) documentation by November. The government aims to award all clusters by February 2021 and expects to generate INR300 billion ($4.1 billion) of private sector investment from the scheme.
The plan involves procurement of 151 new passenger trains that will run between 109 origin-destination pairs of routes. These routes have been grouped into 12 clusters – Mumbai 1, Mumbai 2, Delhi 1, Delhi 1, Chandigarh, Howrah, Patna, Prayagraj, Secunderabad, Jaipur, Chennai and Bengaluru. There are no limitations on bidders winning more than one route.
Under the proposed procure, finance, operate and maintain concession structure, according to India Ratings winners will pay state-owned Indian Railways (IR) "haulage charges towards track maintenance, signalling, terminal cost and electricity on a per kilometres basis for 16-coach trains, and a revenue share (which is the bid variable in the tender)". The operators will have the autonomy to fix their rail tariffs, but although IR is pledging to provide non-discriminatory access to its infrastructure, the absence of a non-competition clause still leaves winners with potential demand and cashflow risk: IR cross-subsidises passenger tariffs with freight revenues, so competing with IR ticket pricing – albeit with brand new rolling stock – may prove challenging.
That said, with IR getting a piece of future revenues, it is in its interest for the private sector participants to succeed. And India is also planning to launch a dedicated freight corridors initiative in December 2021 – a set of cargo-only tracks that will host almost 70% of freight trains and free up more space for the new passenger trains on the existing rail infrastructure.
How the first PPP tender pans out will be of interest, even to those not planning to bid. The market potential is vast and in its 2019 budget the Indian government acknowledged it can only provide a part of the INR50 trillion required to upgrade the national rail network – in short, private investment is a necessity. Consequently, if the first PPP tender fails to attract competitive and bankable offers, the concession structure is certain to be rejigged until the offers start rolling in.
If India is to avoid some of the problems that became increasingly clear failings in the UK rail privatisation model it needs to be very clear about what constitutes a concession. The prevalent model in UK rail has been the franchise, the difference between concession and franchise, at least in theory, being that a concession is fee-based with no ability to dictate fares or improve cashflows; while a franchise is bought for a set amount, with the ability to dictate fares, expand income streams and profits, but with the franchisee taking the full financial risk and any losses.
In practise, as the UK government's Covid-19 Emergency Measures Agreements (EMAs) bailout of UK train operating companies (TOCs) exemplifies (in March 2020 the UK government suspended rail franchise agreements and replaced them with EMAs, paying franchisees a 2% management fee to run trains and transferring revenue and cost risk to the government for an initial period of six months, with options for further extension) the financial risk on UK rail franchises has, because of the critical infrastructure status of rail, always been shared with the state.
But more importantly, the franchise system has never delivered the level of improvements it was meant to achieve – competitive costs, competitive fares and a major rail system expansion remain elusive. Of course there have been vast improvements since privatisation – but not enough; and that is in large part because the franchise system is totally reliant for growth on fixed infrastructure expansion via state-owned Network Rail and because the multi-layered system employed in UK rail – Network Rail, TOCs, Roscos – is too complex to create a cohesive nationwide cost-based solution.
Although details are still sketchy, the proposed India rail PPP plan seems to be a hybrid of franchise and concession – operators can dictate fares, but with future revenue sharing with IR, it is also in IR's interest to expand fixed infrastructure and profits. The key issue for India to avoid is lack of accountability. The UK's franchise system enabled the government to pass the accountability buck to the TOCs, the TOCS to Network Rail, Network Rail to the DfT and so on – a circle of blame and cost that perhaps explains why the 2011 McNulty Report found UK rail operating costs were 40% higher than in Europe.
The UK now looks set to use EMA as the concession-based template for post-Covid rail. The first change has already happened – the Welsh government recently confirmed that the Wales and Borders rail franchise, currently operated by KeolisAmey, will end in February 2021, with the Welsh government taking control via a publicly owned company – Transport for Wales (TfW). Keolis and Amey are expected to partner with TfW on a concession basis.
The move to concessions (management-based fees) is a good one – even for many TOCs. Despite the very high UK rail fare prices, TOCs have a rough operating margin of 3%. No surprise then that even before Covid-19 many TOCs were underperforming under their franchise agreements. That said, the TOC parent companies will have to settle their liabilities with one-off payments before transition to the concession model. Although those fees are unlikely to be the maximum applicable under the original franchise agreements, TOC income streams from the concession model, while certain, will be significantly smaller.
What all this means for Roscos in the UK is not yet clear – but at the very least there is expected to be more influence from government on lease pricing and therefore profitability, and a potential glut of rolling stock given increased working from home by UK commuters.
Selected news articles from Proximo last week
NORTH AMERICA
GTT to sell infrastructure division to I Squared Capital
Global cloud networking provider GTT Communications has signed a definitive agreement to sell its infrastructure division to I Squared Capital for $2.15 billion.
EUROPE
France awards 600MW in latest renewables tender
The French Ministry of Ecological Transition to awarded 600MW of capacity to 100 projects in the country's latest renewables procurement.
ASIA-PACIFIC
Jawa 9 and 10 to close by year-end
Sponsors of the 2x1000MW Jawa 9 and 10 ultra-supercritical coal-fired power project in Indonesia – PLN-owned Indonesia Power (51%), Barito Pacific (34%) and KEPCO (15%) – are expected to meet conditions precedent and full financial close on the $2.6 billion of loans backing the scheme by year-end.
MIDDLE EAST & AFRICA
KEFI set to seal $221m funding for Tulu Kapi Gold Project
KEFI Gold and Copper has announced that it has assembled the full consortium and set the conditional terms for the independently reviewed development funding package of about $221 million for its Tulu Kapi Gold Project, in Ethiopia.
SOUTH AMERICA
Atlas seals DFI-backed solar project financing
Atlas Renewable Energy closed a $70 million DFI-backed loan to finance the expansion of its 187MW Juazeiro solar project in Brazil earlier this month.
The Proximo Membership
Join a brand new community of project finance professionals getting unrivalled access to unique analysis, market data and a global portfolio of expert industry events in the energy and infrastructure space.

Click here to find out more