Perspective
08 October 2020
Proximo Weekly: Watch the Polish offshore wind horizon
Of the more established project finance sectors discussed at Proximo Europe 2020: Infrastructure & Renewables Finance last week, a new geographic market – Polish offshore wind – may soon start to deliver on its promise of a solid long term deal pipeline.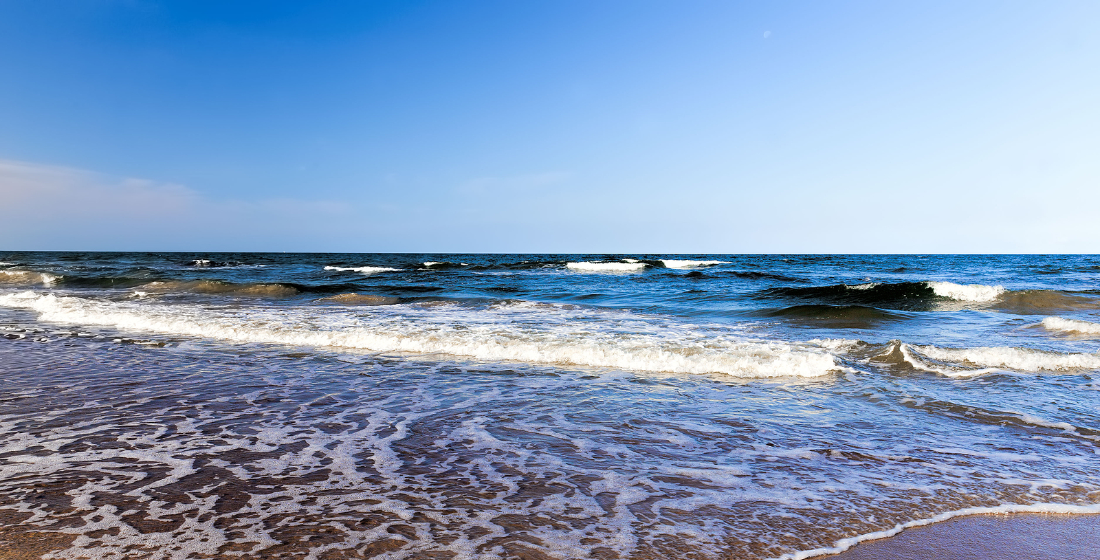 There were some interesting, often non-intuitive and very pertinent points made last week across a range of project finance topics at Proximo's Europe 2020: Infrastructure & Renewables Finance virtual event. If you were one of the 400-plus that dipped in and out of the event, I'm not going to recap with a conference report – highlights and the ability to replay the event will be emailed to you in the coming days. And if you weren't – please dip in next year, or hopefully join us for the real thing in Lisbon in 2021 and the added banter boost of a real drinks reception.
Perhaps the most surprising aspect of the event was that optimism was not just restricted to established renewables and communications markets – those that Covid-19 has pushed forward to 'core' status. Don't get me wrong, there was plenty of risk talk – bankers can spot a risk and potential margin bump in the very best of project structures. But overall, the mood was upbeat, even amongst those in the transport infrastructure sector and those that were sceptical about the extent of new opportunities in developing sectors. For example, there was general agreement that the green hydrogen market will take off, but how big it will become, how cost effective and how quickly, all produced a diaspora of opinions, although that the discussion pulled the biggest on-line audience of the event says something in itself.
Of the more traditional markets discussed, the potential for Polish offshore wind caused a buzz – particularly given that the prior day the Polish government approved the draft Offshore Wind Act (the legislation goes to parliament in its final form on 4 November and is expected to be ratified before the end of the year).
Although details of the final act have yet to be revealed, the latest draft in July upped, from 4.6GW to 5.9GW, the maximum capacity of phase one of offshore wind farms in the Baltic Sea that will get support under a contract for difference (CfD) between the developer and the Energy Regulatory Office. Awarding support under this formula will run until the end of June 2021. For the second phase, auctions are planned for 2025 and 2027. A total capacity of 2.5GW will be offered in each of the auctions, with a maximum period of support of 25 years.
Of course, the overall capacity plans are very long-term – a report by the Polish Wind Energy Association (PWEA) estimates that the country could meet 60% of its energy requirements through developing 28GW of offshore wind in the Baltic Sea by 2050. But that means a strong and steady future deal pipeline for lenders and developers. The European Commission estimates the Baltic has a 93GW potential. Currently 12 projects are under development in the Polish Baltic and grid connection conditions have been issued for seven projects with a total capacity of nearly 8GW, although connection agreements have only been concluded with two projects sponsored by Polenergia/Equinor and PGE respectively.
Prior to approval of the final legislation things are already moving – for example Orsted and PGE are in the final stages of negotiating a 50/50 partnership for the 1.49GW Baltica 2 and 1.045GW Baltica 3 offshore wind projects, and this week PGE has appointed DNV GL and DHI to work on different aspects of feasibility for the projects.
But there are still issues under discussion – maritime zoning for example, particularly designated military and fishing zones. Nevertheless, ten offshore wind projects already have a valid location decision: Polenergia/Equinor's Bałtyk I, Bałtyk II and Baltic III schemes; PGE's Baltica 1, 2 and 3 projects; a scheme sponsored by RWE Renewables; PKN Orlen's Baltic Power; and EDPR's B-Wind and C-Wind schemes. Consequently, the 5.9GWs in the first phase of projects will come from that list.
In addition to the offshore projects themselves, there is also the issue of developing a Polish offshore wind supply chain which will require significant finance. Equinor and Polenergia are to hold a series of online workshops to explain supply needs for the 1440MW Baltyk 2 and 3 projects from 21-23 October (turbines and foundations) and 27-29 October (electrical systems, onshore and offshore substations). It is probably worth lenders dipping in just to see who is in attendance.
Selected news articles from Proximo last week
NORTH AMERICA
Lightsource bp seals $285m financing for 350MW Bighorn Solar project
Lightsource bp has closed a $285 million financing package for its 350MW Bighorn Solar project, in Colarado.
EUROPE
Germany allocates 1.2GW across 3 renewable categories
Germany's Federal Network Agency has awarded 1.2GW of capacity in the three categories of tenders for renewable energy that closed on September 1.
ASIA-PACIFIC
26 firms prequalify for Lombok airport concession
Indonesian state-owned airport manager Angkasa Pura I has prequalified 26 companies for a 30-year concession to develop and manage Lombok international airport.
MIDDLE EAST & AFRICA
Aramco invites RFPs for Zuluf water treatment project
Saudi Aramco will launch request for proposals (RFPs) for its 490,000m3 Zuluf water treatment project in Saudi Arabia next month.
SOUTH AMERICA
2W Energia closes mezzanine facility for Anemus wind project
Brazilian energy trader 2W Energia has negotiated the required financing for the construction of the 138MW Anemus wind complex in Rio Grande do Norte state.
The Proximo Membership
Join a brand new community of project finance professionals getting unrivalled access to unique analysis, market data and a global portfolio of expert industry events in the energy and infrastructure space.
Click here to find out more