Proximo Weekly: The race for hydrogen
The green hydrogen market is gathering traction rapidly, with a growing number of major energy companies announcing plans for industrial-scale projects. The commercial opportunity is as big as the environmental gains, but will project finance banks get in early enough to make a significant difference in the pace of development?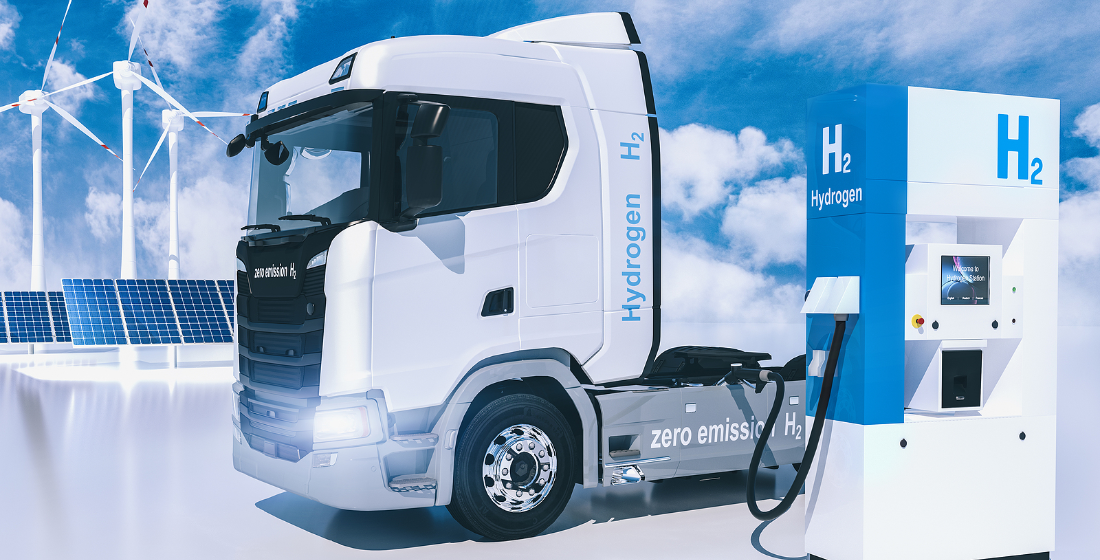 The list of major energy companies planning to get into hydrogen in a big way is ballooning – and faster than expected.
Iberdrola has just announced it is setting up a dedicated hydrogen business unit and already has a significant project underway – the €150 million 100MW solar/20MW hydrogen Puertollano green hydrogen plant in Spain – that will be operational in 2021.
Orsted also has significant hydrogen ambitions – it is one of the partners in the UK's pathfinder Gigastack green hydrogen project and has plans for a Copenhagen renewables hydrogen project, to be fuelled by its planned 5GW Bornholm Island offshore wind scheme.
Shell and Gasunie have also started feasibility work on the NortH2 project – a combination of 4GW of offshore wind off the Dutch coast with electrolyzers to be built in Eeemshaven. And to top all those ambitious plans, ACWA POWER and Air Products have teamed up with the NEOM city of the future project in Saudi to develop a $5 billion green hydrogen/ammonia project.
These are just a handful of examples – but their significance is the sponsors behind them; international energy developers with the credit quality and balance sheets, if required, to speed up utility-scale development of green hydrogen. Furthermore, they are developers with the industry clout to establish a global supply chain.
To date, nearly all hydrogen production has been produced by coal and gas. What has changed? The very real proposition that ever-lowering renewable energy costs combined with utility-scale hydrogen production push overall costs low enough to make green hydrogen a competitive alternative initially, and then significantly cheaper. In short, hydrogen has the potential to relatively quickly rival major pieces of the hydrocarbon fuel market, as long as key sectors like transport and power are willing to retrofit to use it (not difficult, but it comes with a cost).
The hydrogen project cocktail mix comprises a base of ongoing lowering of cost of renewable energy production (according to Wood Mackenzie, with sub-$30/MWh electricity prices, green hydrogen production can be competitive with fossil-fuel-based hydrogen in Australia, Germany and Japan by 2030); an equal measure of as near to zero carbon fuel as you can get for the transport and power sectors; and a resolution of the conundrum of how to store and export renewable energy – hydrogen does not degrade over time and therefore overcomes the battery storage problem and certainty of supply that has always dogged the weather-dependent renewables sector. Add a dash of first mover advantage in what could quickly become a $1 trillion-plus export market and the sudden spate of recent potential project announcements – all of which seem to carry the headline 'world's biggest green hydrogen project launched', although the export-driven NEOM deal is probably the pathfinder that will deliver the first megaproject – makes sense, both in environmental terms and future profitability, particularly for energy companies still heavily reliant on oil and gas revenues.
But there are hurdles – retrofitting hydrocarbon focused potential offtakers probably being the most significant. But there is also significant political impetus behind the move to hydrogen – particularly in Europe and Asia – and some form of financial impetus at governmental level for retrofitting whilst the hydrogen market is still nascent is very probable given the support the renewables market got at this same level of development.
If the export market and supply chain for hydrogen can be built rapidly, green hydrogen should lend itself relatively easily to project financing. Arguably this market is no different from LNG-to-power in the short term, and given the transport fuel angle, potentially significantly bigger. Like the developers, there will be a first mover advantage for project lenders – and perhaps even more valuable to some, ESG credentials that demonstrate a willingness to take a high level of market risk.
I will likely be long retired by the time hydrogen becomes the mainstay of the global fuel market – but it should happen; and environmentally and financially it needs to happen, not least because, when it comes to global warming and its potential for global catastrophe, what is the point of a project finance market if it doesn't facilitate real ESG change in a timescale dictated by science rather than credit committees?
And if it doesn't happen, I'll be retired and living in what will have been renamed Cambridge-on-sea.
Selected news articles from Proximo last week
NORTH AMERICA
Aligned completes $1bn sustainability-linked financing
Data centre company Aligned has completed a $1 billion senior secured credit facility that it claims as the first sustainability-linked financing for a US data centre business.
EUROPE
Dutch subsidy scheme makes awards to 3.9GW of projects
The Netherlands' SDE+ incentive programme for renewables has awarded 3,440 MW of solar projects in its Spring Round of the Stimulering Duurzame Energieproductie (SDE) scheme.
ASIA-PACIFIC
Satria PPP financing progressing
More details have emerged on the ongoing financing for the $550 million Satellite of the Republic of Indonesia (Satria) project.
MIDDLE EAST & AFRICA
Repdo sets new deadlines in 1.2GW solar solicitation
Saudi Arabia's Renewable Energy Project Development Office (Repdo) has announced the extension of the September deadlines for bidding on 1.2GW of solar projects under the third round of the Kingdom's National Renewable Energy Programme (NREP).
SOUTH AMERICA
More details on Lima airport project financing
Sponsors of the the Jorge Chavez International Airport expansion project in Lima, Peru - Fraport (80%) and IFC (20%%) - signed a $450 million bridge loan with four international banks on 11 September.
The Proximo Membership
Join a brand new community of project finance professionals getting unrivalled access to unique analysis, market data and a global portfolio of expert industry events in the energy and infrastructure space.
Click here to find out more