The Proximo Weekly Digest - Love in a Warm Climate
Mexican President Andres Manuel Lopez Obrador and Donald Trump finally have common ground – a determination to make the world a considerably warmer place.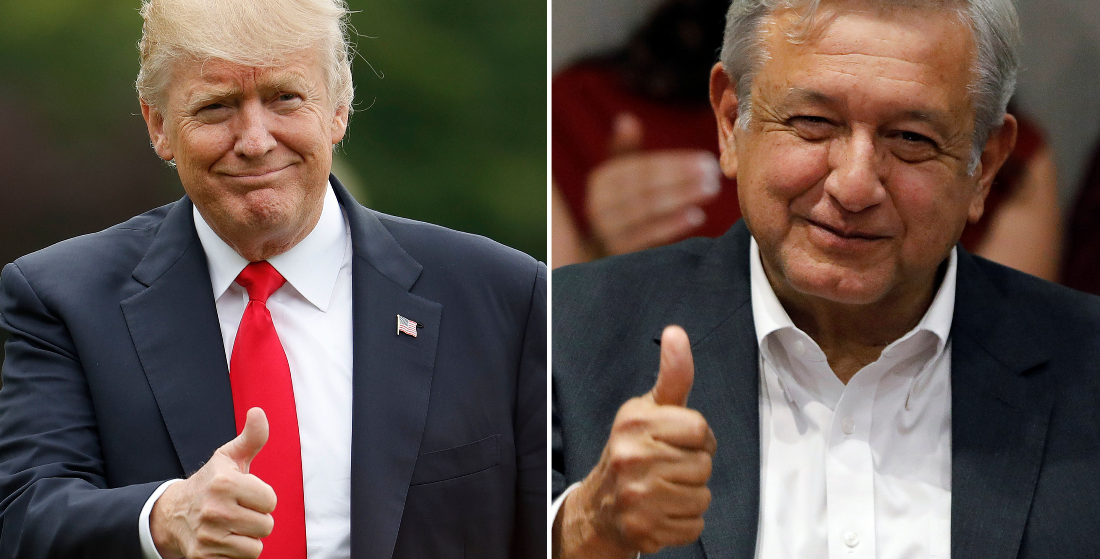 Mexican President Lopez Obrador's continual chipping, and more recent hammer blows to Mexican power regulation – politically spun as a bid to ensure grid stability and power security during the coronavirus pandemic; but seen by many as a means to give state-owned electricity utility CFE a significant competitive advantage over renewables providers and use up some of the glut of fuel oil produced by Pemex as feedstock – will almost certainly put foreign investment in Mexican renewables on hold for the foreseeable future and potentially even longer.
Renewables developers with Mexican operations have put legal counsel on speed dial, and seven have already won court injunctions against rules introduced in April by market regulator Centro Nacional de Control de Energia (CENACE) which suspended all pre-operative tests for solar and wind projects indefinitely. According to industry groups AMDEE and ASOLMEX the move put on hold start of operations for 44 solar and wind projects (28 that are ready for commercial operation and 16 that are under construction), which represents around $6.4 billion in investments. CENACE has agreed to respect, but will also contest, the legal decision.
But the pre-operative tests controversy has proven just an opening salvo – on May 15, the Agreement setting forth the Policy of Reliability, Safety, Continuity, and Quality of the National Electric System was published by the Ministry of Energy (SENER). Like CENACE's suspension, the new policy largely impacts solar and wind projects not yet in commercial operation, but it could also impact in-the-fence projects that intend to connect to the national grid.
As a recent report by Squire Patton Boggs notes, "the policy effectively unwinds some of the 2013 Energy Reforms…Specifically, CFE's strategic power and influence over SENER is strengthened by the policy's requirement that CFE recommend "strategic projects that further the public service" to SENER. CFE's new role may result in the prioritization of conventional sources of energy, including Pemex products, to the detriment of clean intermittent energy. In this same regard, while the 2013 Energy Reforms delegated certain of CFE's obligations to CENACE, the policy appears to subordinate CENACE and the Energy Regulatory Commission (CRE) to CFE.
"Additionally, the policy, among other things, regulates the issuance of generation permits and interconnection agreements, and grants the CRE and CENACE broad authority to deny permits and reject interconnection study requests made by producers of clean intermittent energy based on security and reliability concerns…As a result, clean energy projects are subjected to opaque and unverifiable security and reliability standards as determined by SENER, CFE, CENACE, and/or CRE."
In short, as the new policy stands, CFE has the ability to ensure that its thermoelectric and hydro plants have priority of dispatch into the grid over operational private renewables projects, and some argue much of that power will be oil-fired in a bid to prop up Pemex.
Ironically, Lopez Obrador's nemesis in the White House is not making as much progress as he might like in his pro-oil and coal, anti-renewables machinations (just look at US offshore wind potential compared with the shale business). And key parts of the US renewables market – cost of debt and tax equity availability – still look solid, despite Covid-19 fallout and various Trump-led policies that, whether by design or ignorance, slow renewables' growing share of the US power mix.
For strong credits with relationship banks, margins on renewables debt have risen by around 50-75bp – from 125bp to 200bp, and a bit more in some cases. Fees have also increased proportionately, but at the same time benchmark rates have fallen, thus offsetting some of the margin increase.
On the tax equity side things appear fine if less clear-cut. Renewables projects that began construction in 2016 were rushing to finish this year to get safe harbor status that qualifies them for expiring tax credits. In response to delays caused by Covid-19, the government has said the safe harbor deadline for wind projects will likely be extended from four to five years.
That is good news for developers and tax equity players – although tax-equity deals are said to be at about the same volume this year as they were in 2019, there has been a slowdown during the pandemic, and many deals that would have closed in 2020 will likely be put back to 2021. It will also give the tax equity market more time to adjust – although the market appears dominated by a handful of players, in reality over 50% is syndicated down, so while the equity base is far more diversified than it seems, appetite is also harder to read at the syndication level given syndicators don't necessarily know the impact of the pandemic on their clients' profitability.
Who knows – if the US renewables market keeps posting record investment levels ($55.5 billion last year), perhaps Trump will be asking Lopez Obrador for energy policy tips.
Selected news articles from Proximo last week
NORTH AMERICA
KPMG adds to Americas infra advisory
Adam Hesketh has joined KPMG as a managing director in its infrastructure advisory practice for the Americas.
EUROPE
Northvolt battery factory project progressing
Northvolt is progressing a €1 billion ($1.1 billion) multi-sourced debt financing for its planned Northvolt Ett lithium-ion battery factory project in northern Sweden.
ASIA-PACIFIC
Japan prepares final conditions for first offshore wind auction
Japan's Ministry of Economy, Trade and Industry (METI) and the Ministry of Land, Infrastructure, Transport and Tourism (MLIT) are preparing to publish the final conditions for the first general waters offshore wind zone auction in June
MIDDLE EAST & AFRICA
Cameroon awards road tolling PPP project
FAYAT Group's RAZEL-BEC and Egis have signed a €230 million ($252 million), 20-year PPP contract for the design, construction, operation and maintenance of 14 road toll plazas in Cameroon.
SOUTH AMERICA
Tren Maya PPP section 3 awarded
On May 15, Mexico's national tourism fund Fonatur awarded a consortium of Construcciones Urales, GAMI Ingenieria e Instalaciones and AZVI the third section of the planned Tren Maya PPP project.
The Proximo Membership
Join a brand new community of project finance professionals getting unrivalled access to unique analysis, market data and a global portfolio of expert industry events in the energy and infrastructure space.
Contact us at team@proximoinfra.com to find out more