EMEA Deals of the Year 2019: The winners enclosure
Region:
Europe , Middle East & Africa
Proximo judges were looking for the most innovative, market influencing transactions within project financing in 2019. And here are our winners!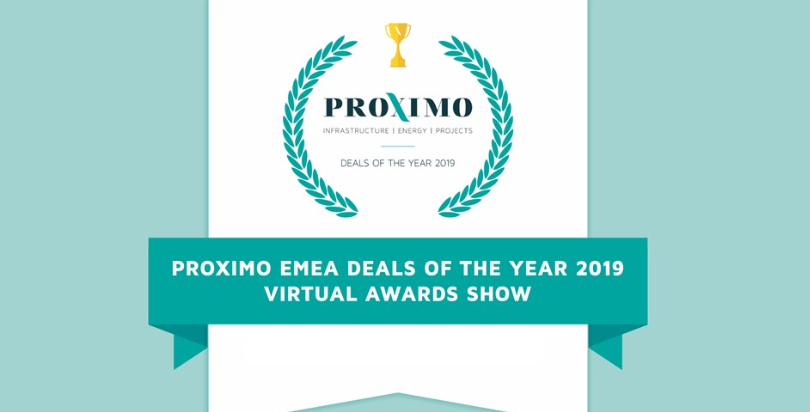 EMEA Deals of the Year 2019: The winners enclosure
Last year was dominated by refinancing business, but there were still a good number of outstanding greenfield project financings. And even some of the refinancing's were far more than vanilla re-pricings and tenor extensions, instead using real structural innovation to meet a borrower's custom requirement (one deal in Latin America was particularly noteworthy for this).
In the EMEA region we had a very strong shortlist of candidates – so strong that we even gave joint winners for European offshore wind.
How are the EMEA deals chosen?
Only deals that signed or reached financial close in 2019 in Europe, Middle East and Africa, in all sectors (other than traditional real estate) where project financing is used, were eligible for inclusion.
At the heart of how Proximo follows and analyses markets is our Playbook – a user-friendly portal for our data. Driving the Playbook is Tagmydeals.com, a completely transparent and accessible database of transactions and projects submitted by the market, vetted by our journalists and analysts, and open for verification by the people who worked on all the deals within it.
Tagmydeals.com is used to allow the market to tell us which deals they think are worthy of consideration, and to vote for those deals after making it onto a shortlist. All of the deals on the shortlist were worthy of recognition, but the following garnered the most votes from both the market and our editorial team combined.
EMEA PPP Liege Tram
EMEA Transport Silvertown Tunnel
EMEA Offshore Wind (joint) Neart Na Gaoithe Offshore Wind Farm
EMEA Offshore Wind (joint) Saint-Nazaire Wind
EMEA Water Rabigh 3 IWP
EMEA Communications SFR FTTH
EMEA EV Charging Allego Electric Vehicles
EMEA Solar DEWA IV CSP
EMEA FLNG Gimi FLNG
EMEA Petrochemicals BAPCO
EMEA Mining Guinea Alumina Corporation
EMEA Onshore Wind Dumat Al Jandal
Eurasian Oil & Gas Amur Gas Processing Plant
EMEA Regional Developer of the Year Meridiam
Global Developer of the Year ACWA
Our heartfelt congratulations to all EMEA winners and our Global Developer of the Year.
The awards for the Americas will take place next week on May 27th at 5:30pm EST, and subsequent to that, Asia-Pacific.